Question: Is a Long Tartan Skirt still in fashion?
Answer: Long Tartan Skirt - Velcro is a blend of Scottish Culture and modern fashion. This skirt is a trendy attire and never goes out of fashion. Ladies like to wear it with a blouse or an embroidered shirt with long-length boots with it.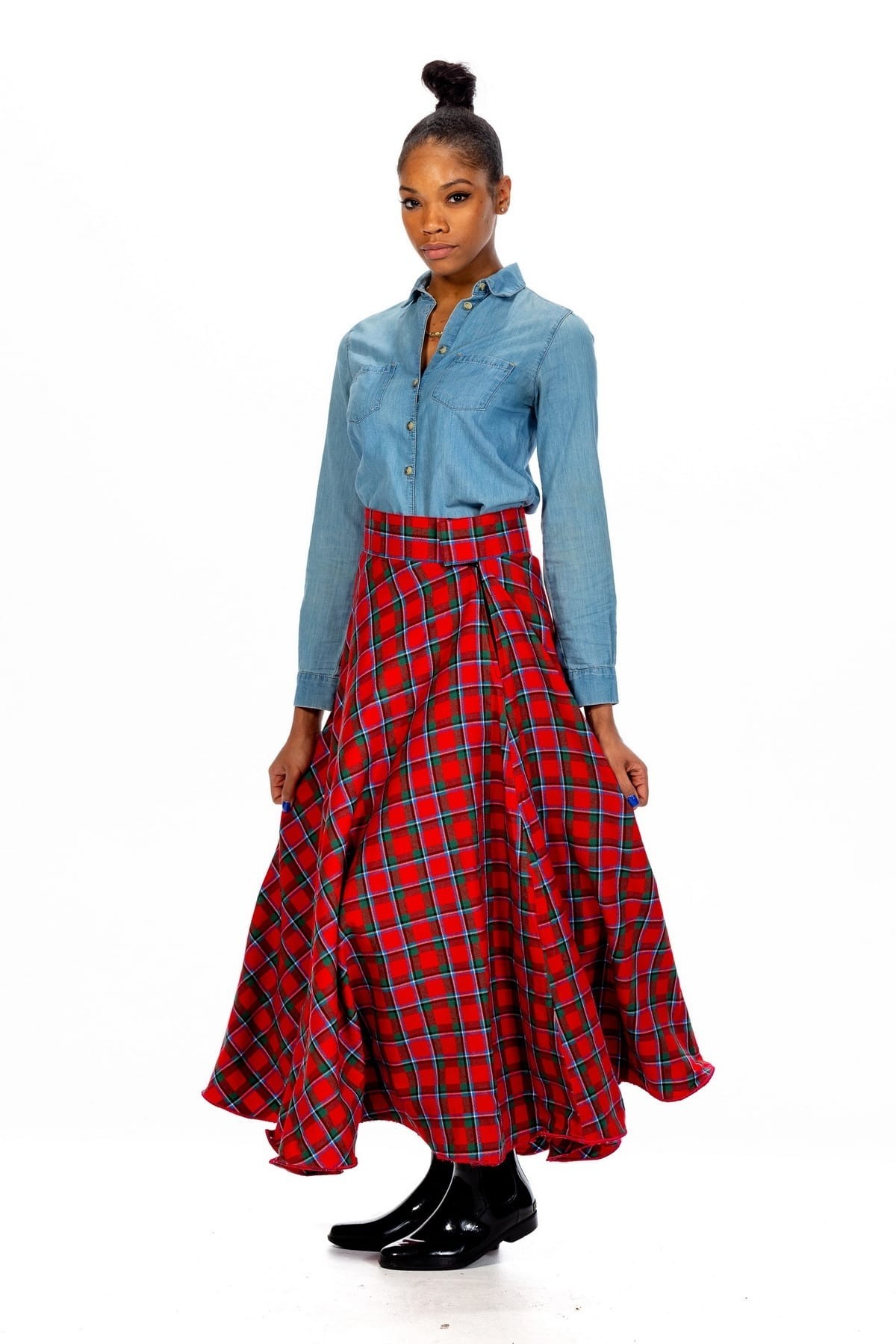 We offer a huge selection of Tartan Skirt in different Tartans that will allow you to show off your Scottish heritage. So, you can enjoy your Skirt in beautiful designs & styles.
Question: Does Scottish kilt sell a Long Tartan Skirt?
Answer: Yes, we have Long Tartan Skirt - Velcro in various tartan styles. This skirt is made with Acrylic Wool to provide you comfort. It has knife pleats on the backside that make it more stylish. You can get this custom-made attire at a reasonable price.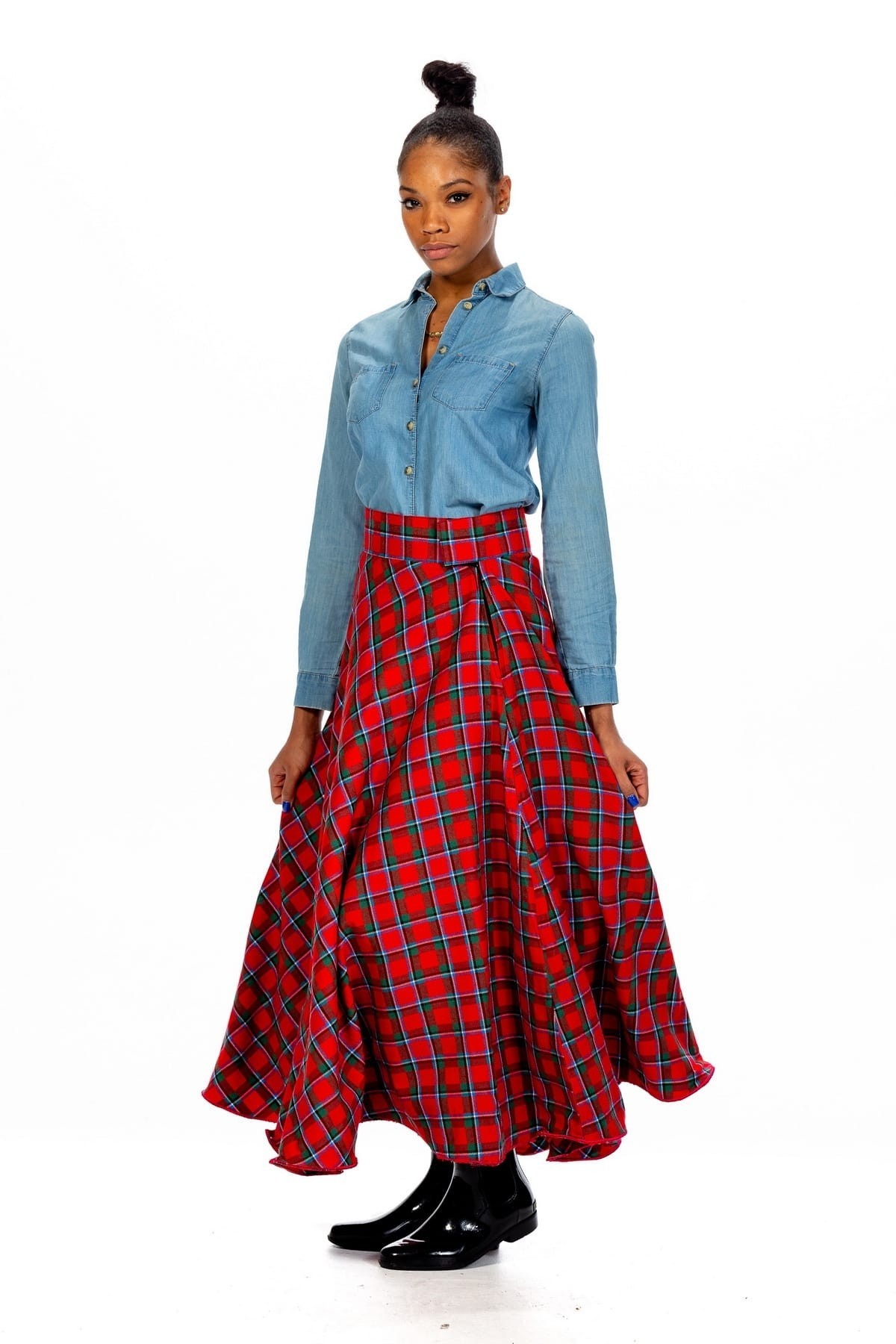 Question: How can I wear Long Tartan Skirt?

Answer: For a casual look, you can wear a Long Tartan Skirt - Velcro with sneakers and a plain or embroidered t-shirt. In cold weather, you can add a sweater and a jacket with knee-length boots to give a stylish look. Always remember to tuck in your shirt.
Question: How many types of Accessories can I use with my skirt?
Answer: Women Skirt/Kilt is the evergreen fashion culture of ladies' wardrobe around the globe. It is a traditional feminine trend. Because this gives a sensation of freedom & attractive look. It also helps you to grab the attention of others in any gathering. To enhance your charm & fascination, you can use a stunning Tartan Scarf & Tartan Handbag. It adds an amazing touch to your attire that connects you with your heritage and makes your personality more distinguished & engaging. So, you can make your event more rememberable.