Question: What is Fashion Utility Kilt?
Answer: Fashion Utility Kilt is a modern kilt made of 100% cotton material. Side pockets give you an option to carry your belongings. This kilt features a pocket at the front to provide you space and makes you feel more classy. The knife pleats at the backside give you a comfortable feel during your whole day.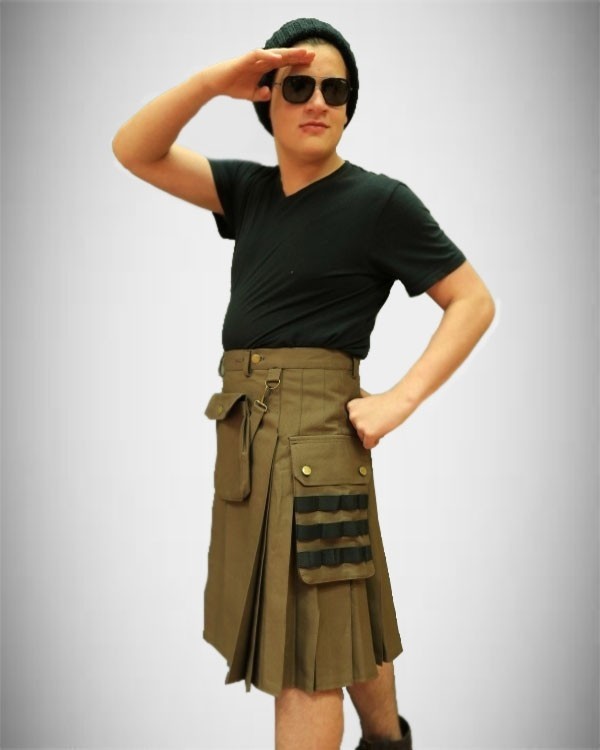 Question: Are Scottish kilts in Fashion now?
Answer: For a complete fashion icon wearing a kilt means that you don't have to be Scottish, or even of Scottish descent. If you are wearing the kilt with respect, and not as some kind of joke, it is a comfortable, flexible, and stylish addition to your wardrobe.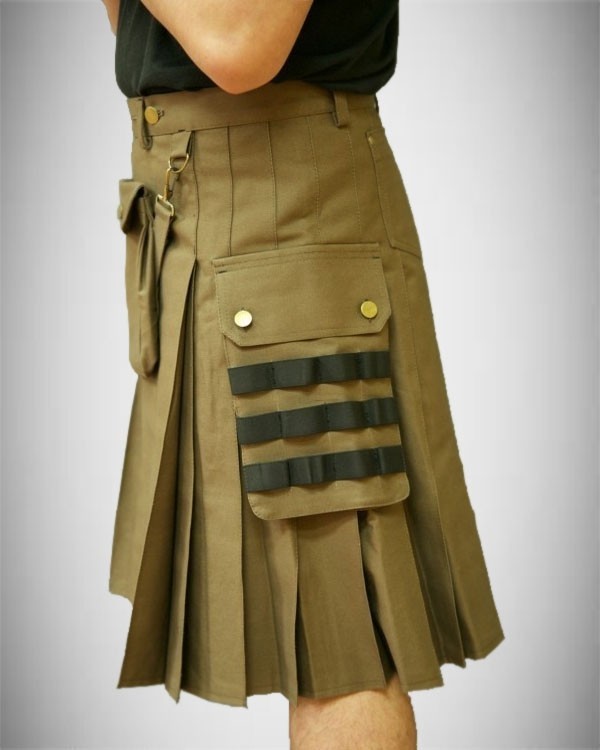 Question: Where can I get a Utility Kilt in Edinburgh?
Answer: We are living At the age of the internet. From Edinburgh, you can easily purchase a kilt online. Scottish Kilt is offering custom made kilts at a reasonable price. A wide range of variety in Traditional Tartan Kilts and Modern kilts are available. You can select the colour of fabric and other hardware, according to your desire. You will receive your kilt at your doorstep within some days.
Question: Where can I buy Fashion Utility Kilt?
Answer: To be a fashion icon in a society you always need strong choice of a modern kilt and you can be fashionable by getting your kilt from Scottish Kilt, it is a trusted online shop worldwide. You can buy Fashion Utility Kilt at a reasonable price. You will get a high-quality kilt made of 100% cotton.