Question: What is a Patriotic Kilt?
Answer: The Patriotic Kilt allows you to show your culture and the pride you have over your heritage with the Flag of your country on Kilt. For that, you can also get the Patriotic Kilt - Get Your Flag which is a knee-length garment with pleats at his backside. It is associated with Union Jack. The kilt is a symbol of power. With time it became popular globally with new and unique designs of kilts. It's modern and stylish. Now, this kilt is not only a traditional dress but it is also an icon of Nation Pride.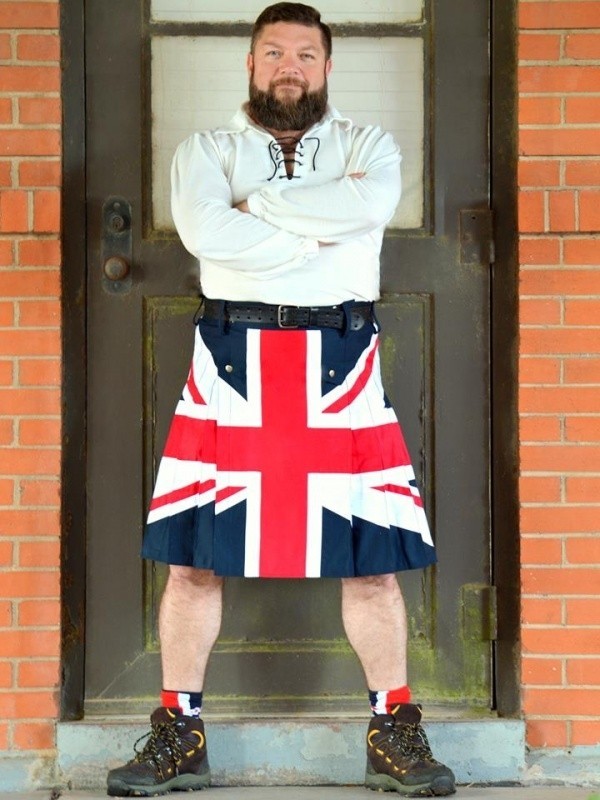 Question: Should I wear Patriotic Kilt to a wedding in the USA?
Answer: Yes, You can wear a kilt for a marriage ceremony in the USA. It is the blend of Scottish culture and modern fashion. For this, Patriotic Kilt associate with your country in a decent way. It also gives you an impressive look.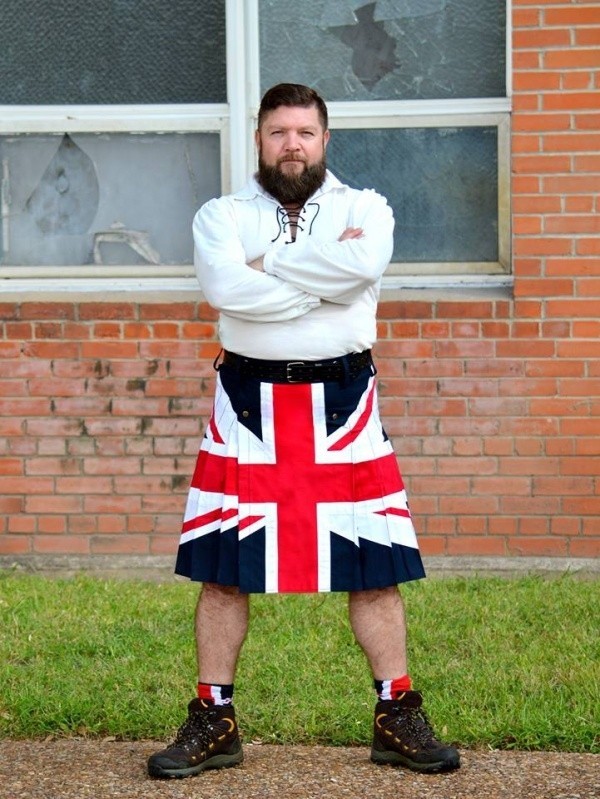 Question: Who wears Patriotic Kilt?
Answer: Anyone can wear a Patriotic Kilt having a Flag of your country on your kilt. It doesn't matter from which country or heritage you belong to. It's very popular globally and considered a fashionable outfit. People wear it as a formal dress in marriage ceremonies, events, and wear as a casual dress. It is a comfortable and trendy outfit that a lot of men wear at workday.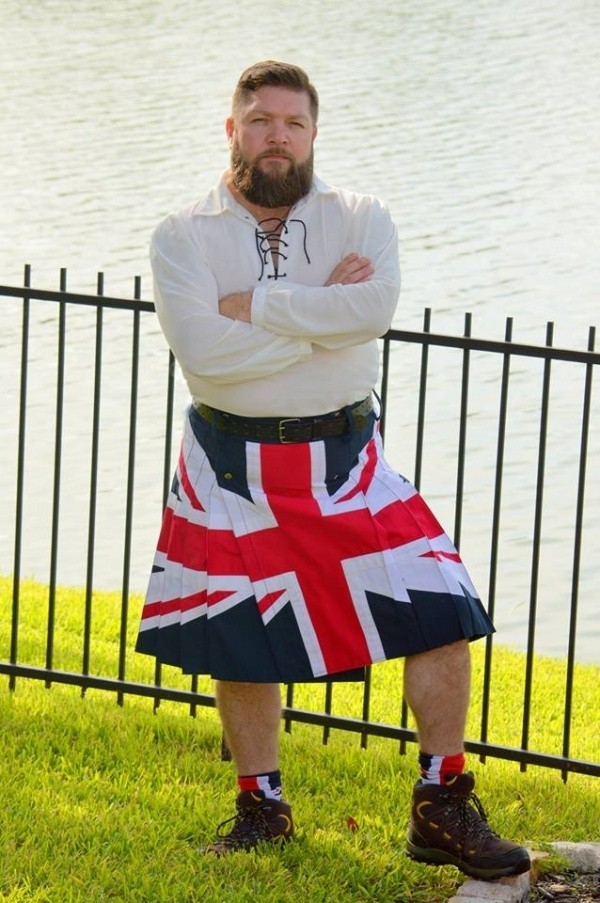 Question: How can I buy a Patriotic kilt?
Answer: You can buy the Patriotic Kilt from Scottish kilt shop. You can easily select the country's flag and we can provide kilt with your exact measurements. We will deliver this beautiful kilt to you, within a few days.
Question: What to wear with a Patriotic Kilt?
Answer: Every Kilt has a beautiful collection of different Accessories that helps you to make your wardrobe more attractive & comfortable. You may wear a Sporran and warm colour Tie with a Jacket. Kilt Pins, Belts and buckles can be worn but most utility kilts can be worn simply. Utility kilts are multi-functional and there are fancy pockets, chains, hooks are available, so you can save your money. You can wear a T-shirt, polo shirt or Jacobite Shirt. With a utility kilt, you can wear footwear like Oxford Shoes with Kilt Hose. Utility kilt gives you a stylish look you can wear casually or wear at gatherings.