Question: How to dye Leather Wrap Skirt?
Answer: Skirt with Wrap in Leather is a beautiful dress to make a lady stylish and fashionable. You feel more attractive due to Its shiny leather of red color. Our professionals use oil-based dye and apply it to cowhide genuine leather. It dries faster and we get a great color of leather to make fancy skirts.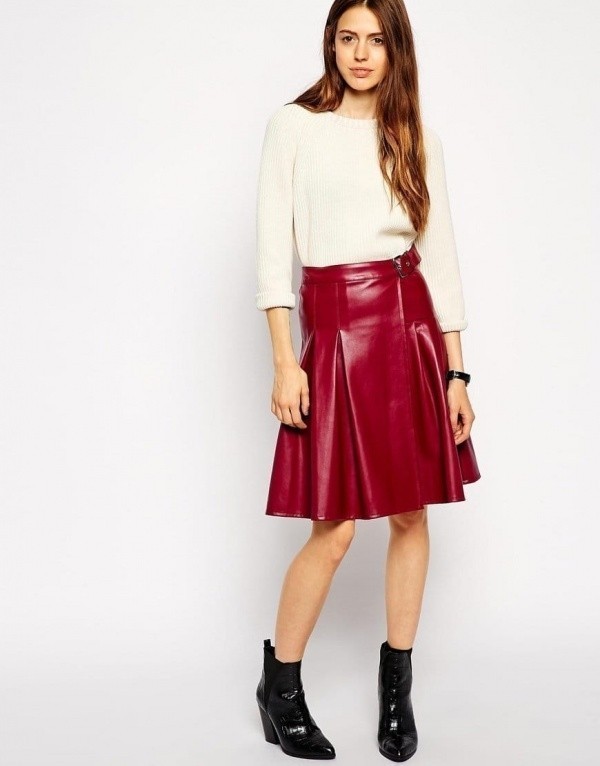 We offer a huge selection of Tartan Skirt in different Tartans that will allow you to show off your Scottish heritage. So, you can enjoy your Skirt in beautiful designs & styles.
Question: Where to shop for a red pencil skirt?
Answer: At Scottish Kilt, we have a Red Skirt with Wrap in Leather. This stylish skirt is made of Genuine Cowhide Leather. You can buy it at a reasonable price. For the purpose of slim-fitting, you can select the measurements according to you. The customization is totally free. Tell us in the Aditional information box, if you don't need pleats and enjoy your Red Pencil Skirt.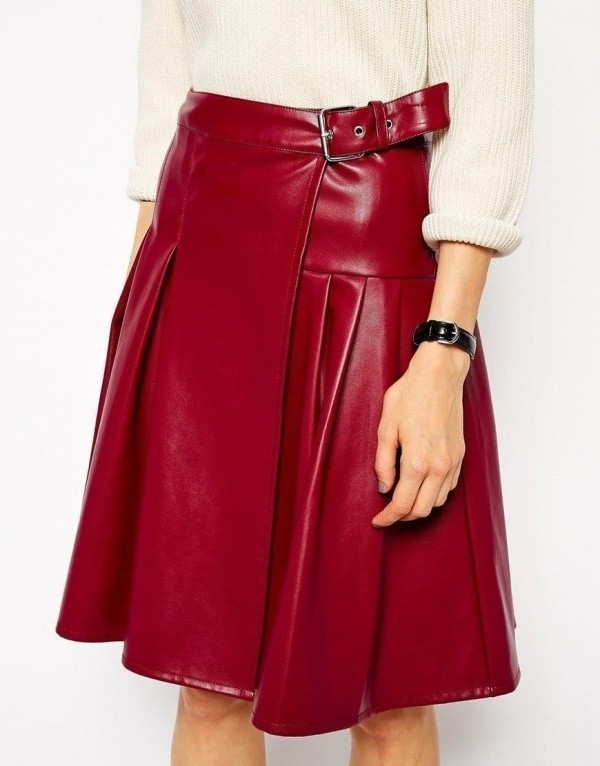 Question: How can I get red skirt like buffy?
Answer: For the fans of Buffy, we have a Red Skirt with Wrap in Leather. This skirt is made of 100% Genuine Cowhide Leather that gives you a comfortable feel and shiny look. Various color options with free customization are available for you. Let us know in the Additional information box if you need special changes.
Question: What colors go with my red leather skirt?
Answer: To give a bold look with Red Skirt with Wrap in Leather, you can wear bright and shiny shoes like silver or golden. Try to wear neutral colors like white and black to give a classy look. For a casual look add earthy colors like brown or gray.
Question: How to style a leather red mini skirt?
Answer: Skirt with Wrap in Leather features a shiny red color that is easy to match with other clothing items. Red is the color of love that makes you attractive. You can wear a chunky knit sweater and pair black leather boots to give a stylish look. For a casual look in summer, you can wear a printed t-shirt with ankle strap heels.
Question: How many types of Accessories can I use with my skirt?
Answer: Women Skirt/Kilt is the evergreen fashion culture of ladies' wardrobe around the globe. It is a traditional feminine trend. Because this gives a sensation of freedom & attractive look. It also helps you to grab the attention of others in any gathering. To enhance your charm & fascination, you can use a stunning Tartan Scarf & Tartan Handbag. It adds an amazing touch to your attire that connects you with your heritage and makes your personality more distinguished & engaging. So, you can make your event more rememberable.