Question: Why do Utility Kilts exist?
Answer: Utility kilts are a fashionable and comfortable outfit. Utility Kilt For Working Men is specially designed to wear at work. It gives you a trendy attire and modern fashion look. Utility kilts are a combination of culture and advanced style. Big pockets are provided to carry your essentials with you. Explore at Scottish kilt to get a custom made kilt with your desired fabric colour.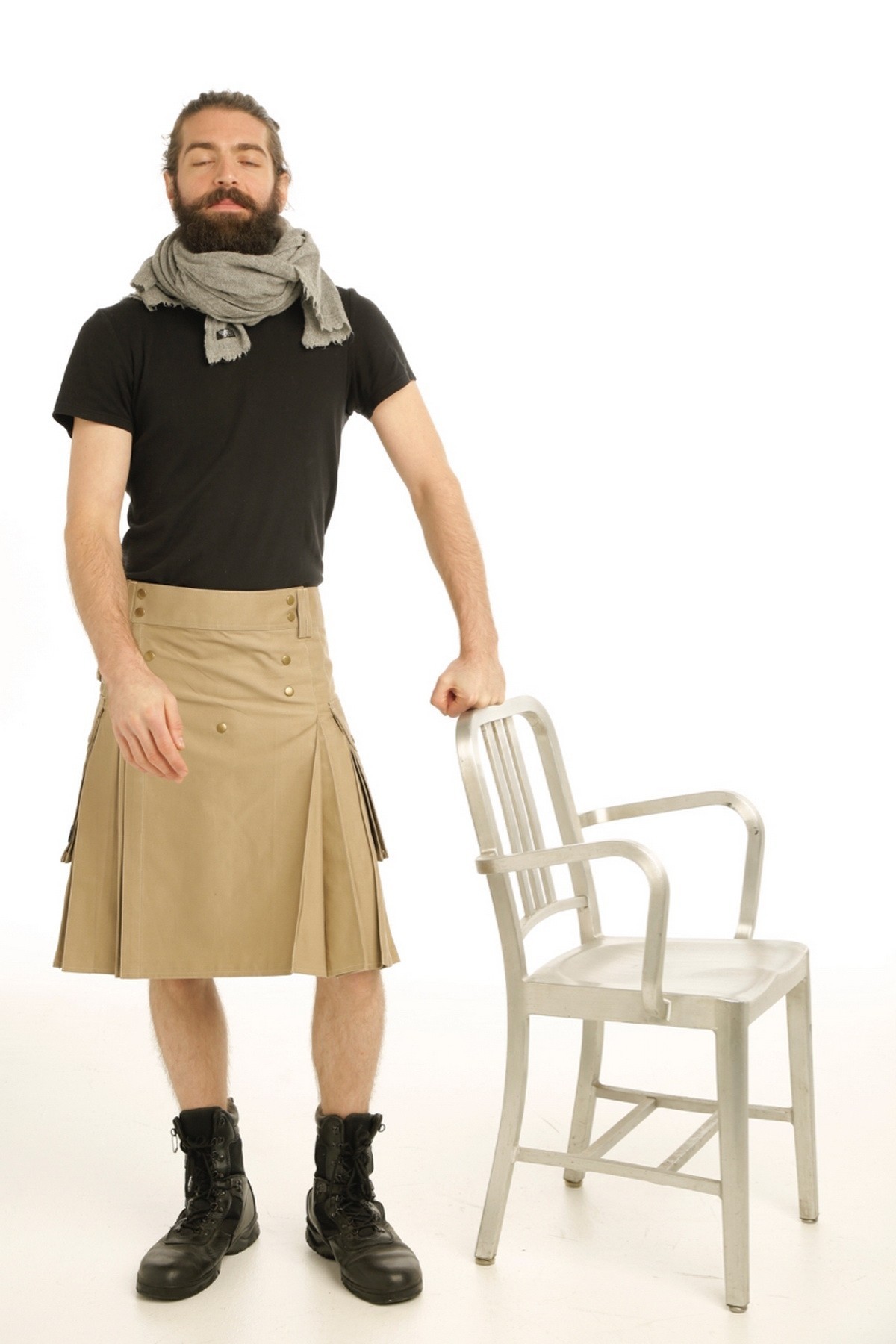 Question: Does a kilt need a belt?
Answer: We recommend wearing our Embossed Kilt Belt - Velcro Adjustable to hold up your Utility Kilt For Working Men and increase your focus at work. And leather straps are also available to tighten your kilt. Wearing a belt makes you more confident and the beautiful buckle gives you a classy look.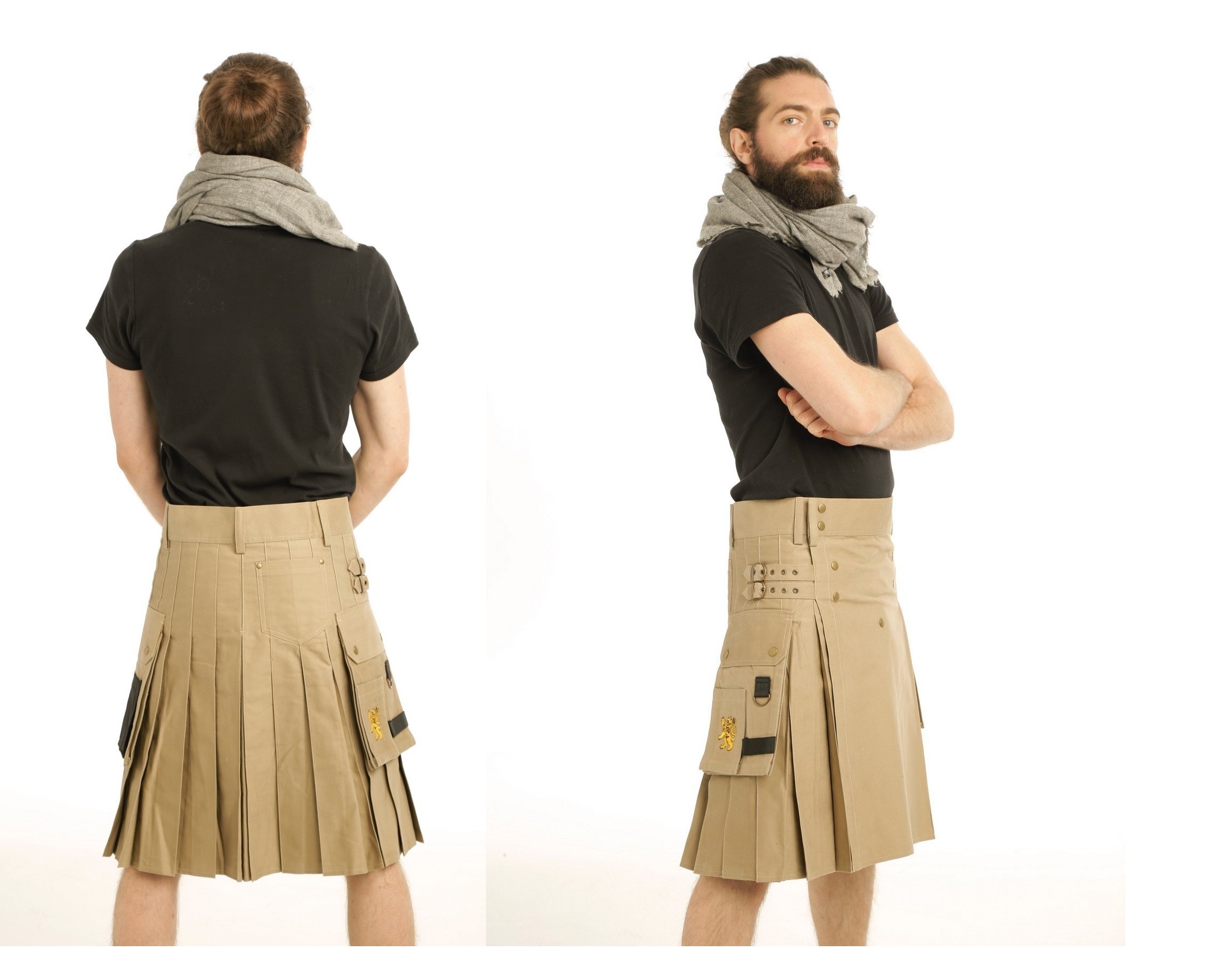 Question: Does a Utility Kilt For Working Men need a belt?
Answer: Utility Kilt For Working Men has multiple straps to ensure you a perfect fit. But wearing a belt increases the comfortability and boosts your style. It allows you to concentrate on your work without repeatedly adjusting the kilt.
Question: Do kilts need special belts?
Answer: Kilts are a traditional and modern outfit, we have designed special Kilt Belt & Buckle For Kilt Belt. You will enjoy an embossed belt made of genuine black leather. This unique belt has a velcro closing for effortless size adjustment. You can attach beautifully patterned belt buckles with your belt.
Question: How to wash a Utility Kilt For Decent Men?
Answer: Utility Kilt For Decent Men is made with 100% cotton fabric. It is easy to wash, but avoid pouring fabric softener directly. Use light softener like Woolite into your tub, with cold or blood-hot water. Dip your kilt in the tub and rub it to clean. Leave it in the tub for a minimum of 15 minutes. Drain the water and fill fresh water. When there is no detergent left in your kilt, hang it for some time. Then iron your kilt to remove the wrinkles.
Question: What to wear with a Utility Kilt?
Answer: Every Utility Kilt has a beautiful collection of different Accessories that helps you to make your wardrobe more attractive & comfortable. You may wear a Sporran and warm color Tie with a Jacket. Kilt Pins, Belts and buckles can be worn but most utility kilts can be worn simply. Utility kilts are multi-functional and there are fancy pockets, chains, hooks are available, so you can save your money. You can wear a T-shirt, polo shirt or Jacobite Shirt. With a utility kilt, you can wear footwear like Oxford Shoes with Kilt Hose. Utility kilt gives you a stylish look you can wear casually or wear at gatherings.