Question: How can I get Men's Running Kilt?
Scottish kilt Shop cares about your happiness. We are offering Men's Running Kilt at a reasonable price. The good news is, you can get Free customization. Select your kilt from the wide range of variety available. Select the fabric color and measurements. Length You Prefer - Design You Like!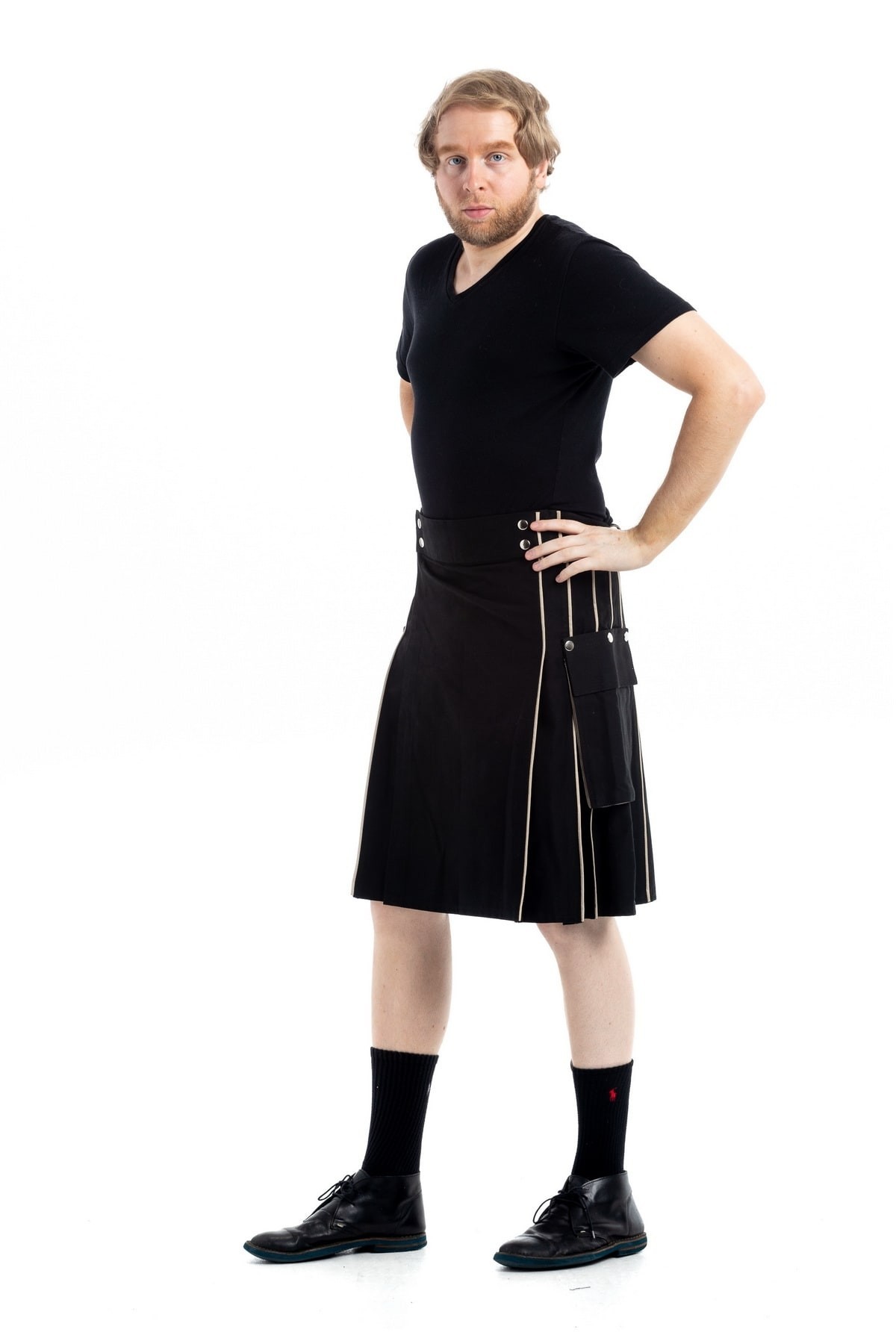 Question: Are Utility kilts acceptable office attire?
Answer: Yes, You can wear Utility Kilts at work. If your workplace does not have strict rules. Wearing a kilt gives you comfort to perform your tasks at your job. It fits according to body shape and is easier to wear than pants. You can select kilts to wear at your work in a formal setting.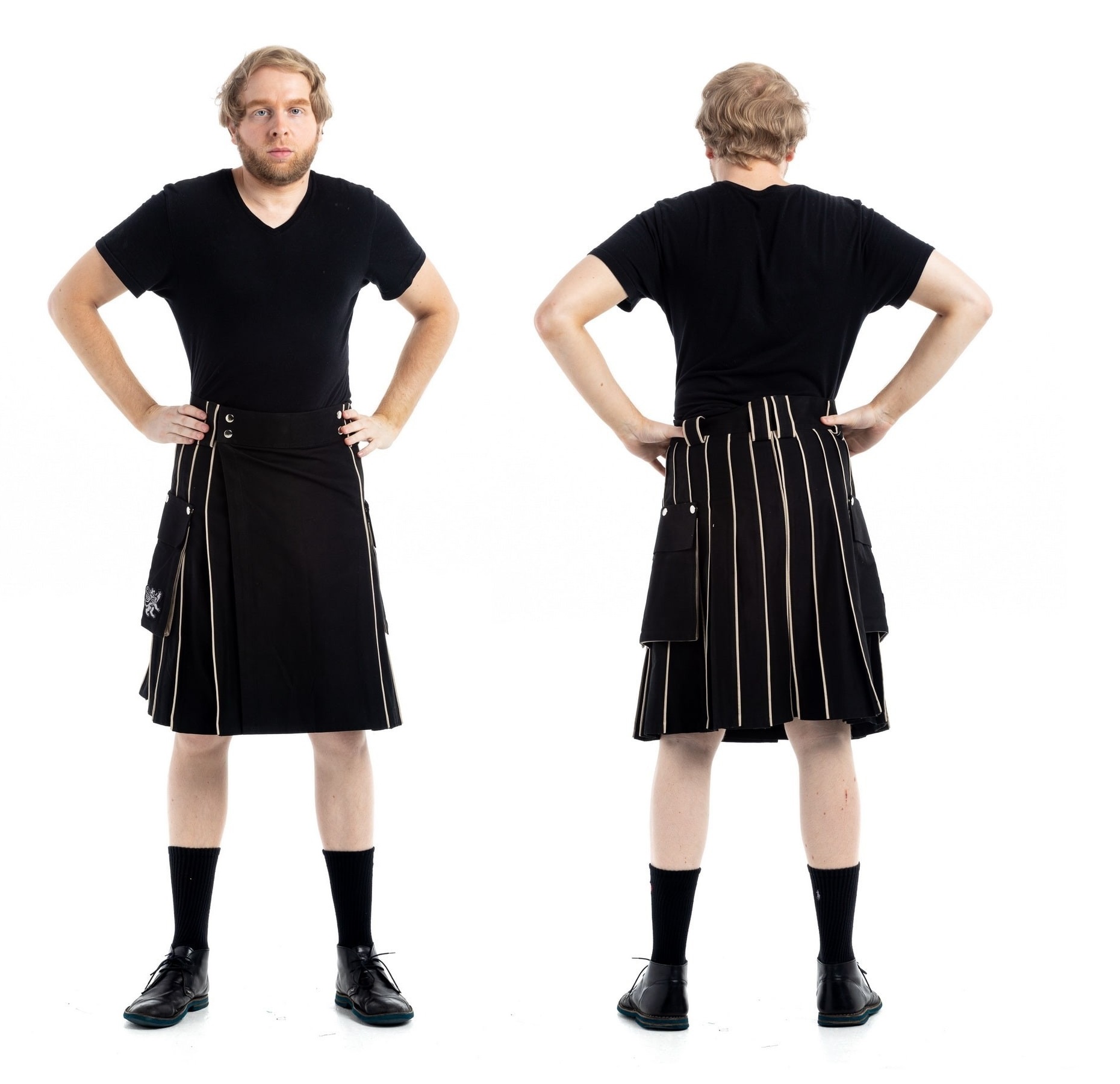 Question: Where do I find the best Utility Kilt for my friend?
Answer: Scottishkiltshop is a trusted online shop globally. That offers you the best Utility kilt. We make it according to your given measurements. You can select a color that your friend likes. Surprise your friend, order now and you will receive your utility kilt at your doorstep within some days.
Question: How can I get men's kilt with pockets?
Answer: You can easily get a kilt with pockets at the Scottish kilt shop. We specially designed Detachable Pockets Kilt For Running Man. You will enjoy two deep carpenter flap pockets with this kilt. The pockets are attached to strong kilts. You can carry your wallet, keys, or cell phone easily. The best thing is that you can detach the pockets when you want to. Select your favorite fabric color and send us your measurement to buy this exclusive kilt.
Question: What to wear with a Utility Kilt?
Answer: Every Utility Kilt has a beautiful collection of different Accessories that helps you to make your wardrobe more attractive & comfortable. You may wear a Sporran and warm color Tie with a Jacket. Kilt Pins, Belts and buckles can be worn but most utility kilts can be worn simply. Utility kilts are multi-functional and there are fancy pockets, chains, hooks are available, so you can save your money. You can wear a T-shirt, polo shirt or Jacobite Shirt. With a utility kilt, you can wear footwear like Oxford Shoes with Kilt Hose. Utility kilt gives you a stylish look you can wear casually or wear at gatherings.