Question: What is Steampunk Kilt?
Answer: Steampunk kilt tend to synthesize modern fashion that influences from the Victorian era. It has become popular dramatically for several years. This is a modern and innovative kilt.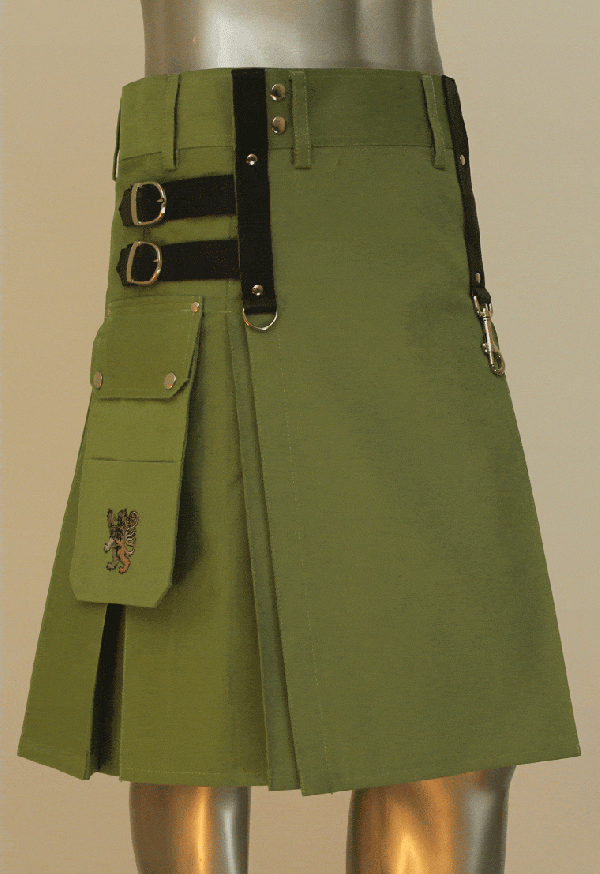 Question: What is the Aesthetic Steampunk Kilt?
Answer: Aesthetic Kilt For SteamPunk gives you a fashionable look. It is a perfect outfit for cosplay participants. This kilt is made to give a modern style. Soft cotton material is used for this kilt. You can select from six different designs available.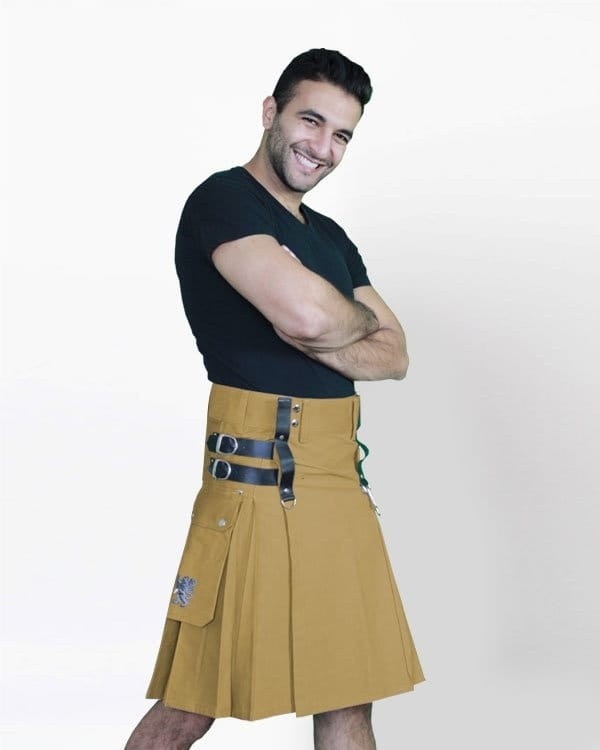 Question: Is there any eCommerce site for steampunk?
Answer: Yes, In the category of kilts, we have Aesthetic Kilt For SteamPunk. This kilt has a design that is a mixture of tradition and modern style. The leather straps at the waist for attaching accessories and buckling leather strap complements the steampunk style.
Question: How much is a handcrafted kilt worth?
Answer: Scottishkiltshop is providing you handcrafted kilts at a fair price. Starting at 49 dollars for a traditional tartan kilt. You can also find modern and classy handmade kilts less than 100 dollars. We are specializing in custom made.
Question: How can I get men's kilt for sale?
Answer: Scottishkiltshop is providing you Modern kilts at a reasonable price. To ensure the best fit, you will get free customization for your kilt. A wide range of kilts are available that will give you a sexy look. Select your kilt with desirable sizes. A lot of sizes and styles are available with a wide collection of sporrans and other accessories.
Question: What to wear with a Utility Kilt?
Answer: Every Utility Kilt has a beautiful collection of different Accessories that helps you to make your wardrobe more attractive & comfortable. You may wear a Sporran and warm color Tie with a Jacket. Kilt Pins, Belts and buckles can be worn but most utility kilts can be worn simply. Utility kilts are multi-functional and there are fancy pockets, chains, hooks are available, so you can save your money. You can wear a T-shirt, polo shirt or Jacobite Shirt. With a utility kilt, you can wear footwear like Oxford Shoes with Kilt Hose. Utility kilt gives you a stylish look you can wear casually or wear at gatherings.