Question: Why do girls wear skirts?
Answer: Denim Tartan Skirt For Decent Girl is a beautiful skirt that women love to wear. It is trendy attire and famous all over the world. Girls wear it due to its soft fabric that makes them comfortable. You feel confident and stylish by wearing this skirt.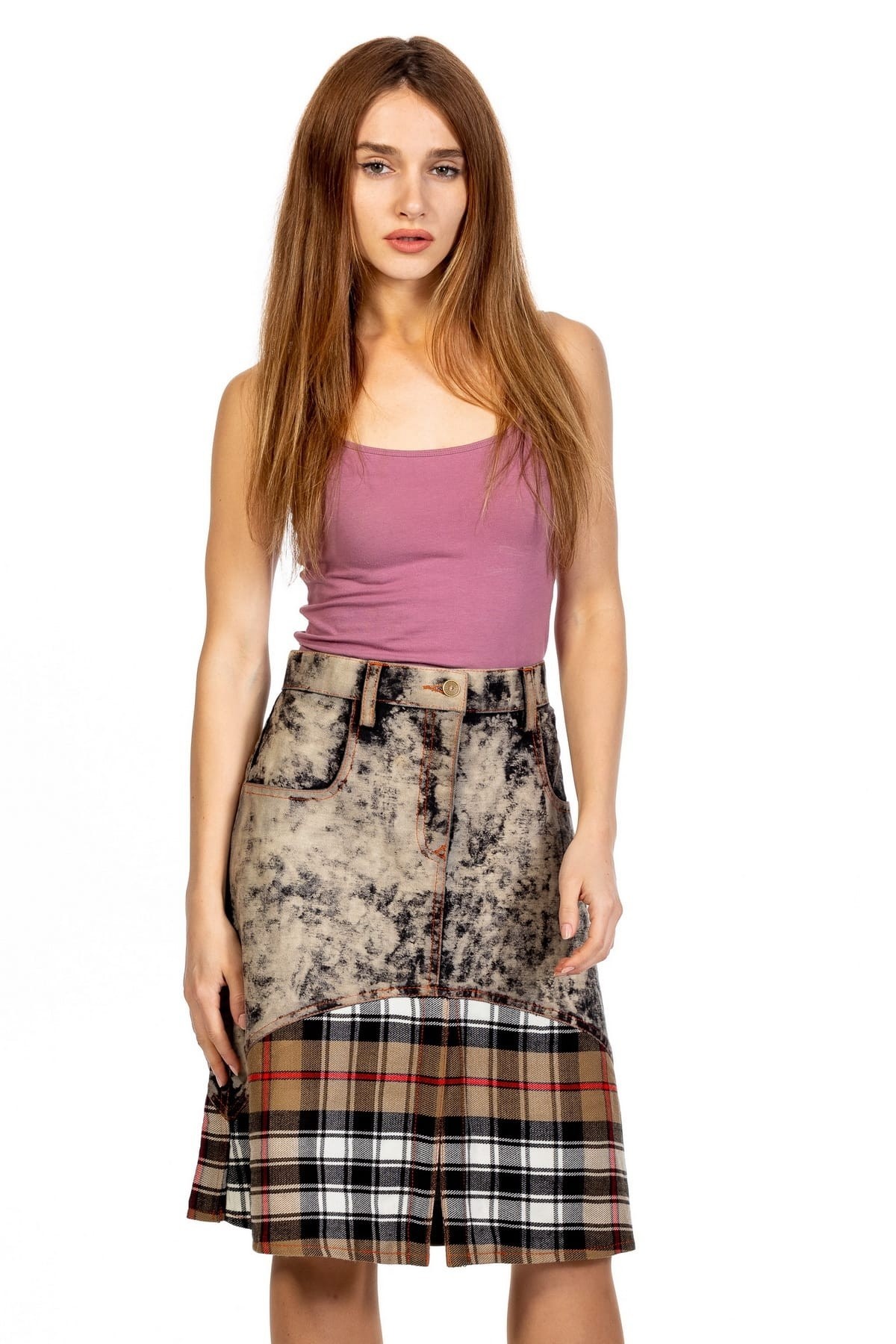 We offer a huge selection of Tartan Skirt in different Tartans that will allow you to show off your Scottish heritage. So, you can enjoy your Skirt in beautiful designs & styles.
Question: Can a short girl wear a midi skirt?
Answer: Denim Tartan Skirt For Decent Girl is also appropriate for girls of all kinds of lengths. It is not a big problem, you can add high-heels and select the kilt length a little short to show more area of your legs. Scottish Kilt gives you free customization to make your outfit according to your preference.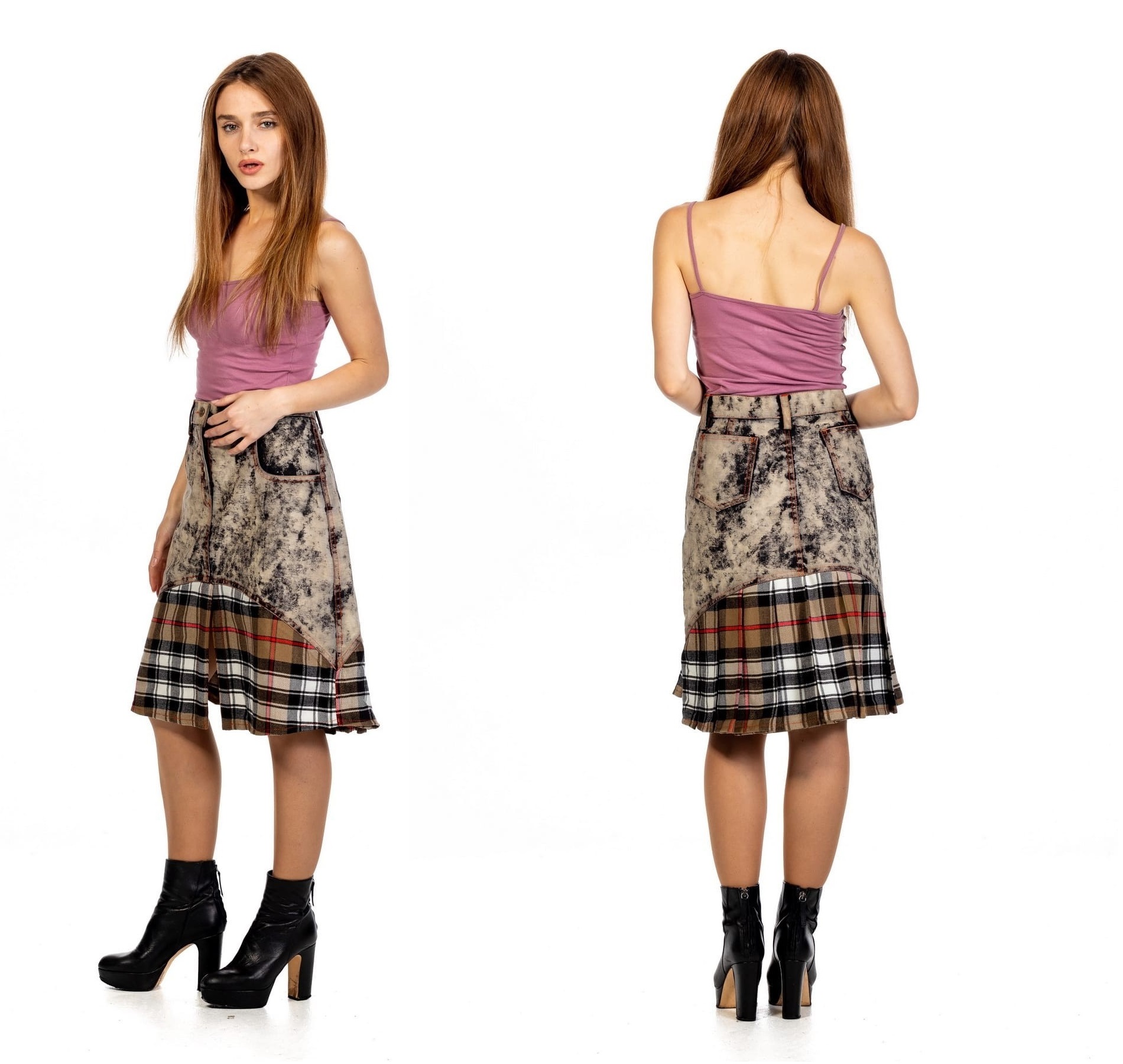 Question: Do girls wear shorts under skirts?
Question: Women wear Shorts also with a Denim Tartan Skirt For Decent Girl. It makes them feel comfortable and they feel secure. It prevents them from being disrespectful while walking upstairs or climbing a mountain. A heavy wind or a storm can be an alarming thing, so shorts under the skirt can help you from an embarrassing moment.
Question: How many types of Accessories can I use with my skirt?
Answer: Women Skirt/Kilt is the evergreen fashion culture of ladies' wardrobe around the globe. It is a traditional feminine trend. Because this gives a sensation of freedom & attractive look. It also helps you to grab the attention of others in any gathering. To enhance your charm & fascination, you can use a stunning Tartan Scarf & Tartan Handbag. It adds an amazing touch to your attire that connects you with your heritage and makes your personality more distinguished & engaging. So, you can make your event more rememberable.