Question: How to make Baby Kilt in Tartan?
Answer: Tartan Baby Kilt is easy to make. You need a Tartan fabric and cut it according to the measurements of your baby. The kilt length should be in the middle of the knee-cap of the child. Make knife pleats at the backside and attach the leather straps and buckle at the waist for size adjustments to complete the kilt.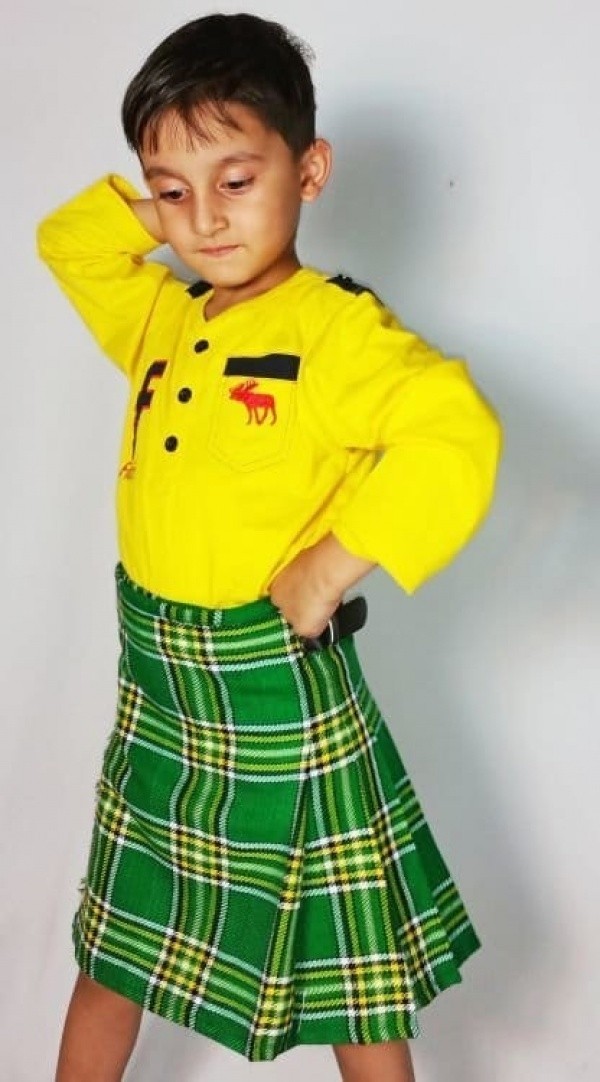 Scottish Kilt added a wide range of Baby Kilt for Kids which are available at the lowest price possible.
Question: How to sew a Baby Grant Kilt?
Answer: You can simply sew a Baby Kilt. All you need is to choose the desirable tartan fabric. Measure the Waist size, hip size, and kilt length of your baby. Cut the fabric according to the specifications. Fold the fabric and make pleats at the backside of the kilt. Sew it with the help of a Sewing Machine with the waist belt. Finally, add leather straps and buckles.