Question: What colour tie goes perfect with Tartan Waistcoat?
Answer: It depends on the tartan style you select, for Prince Charlie Tartan Waistcoat black-tie or any tie in dark colour matches it perfectly. You can also select a Tartan Neck Tie or a Tartan Bow Tie to give it a stylish look.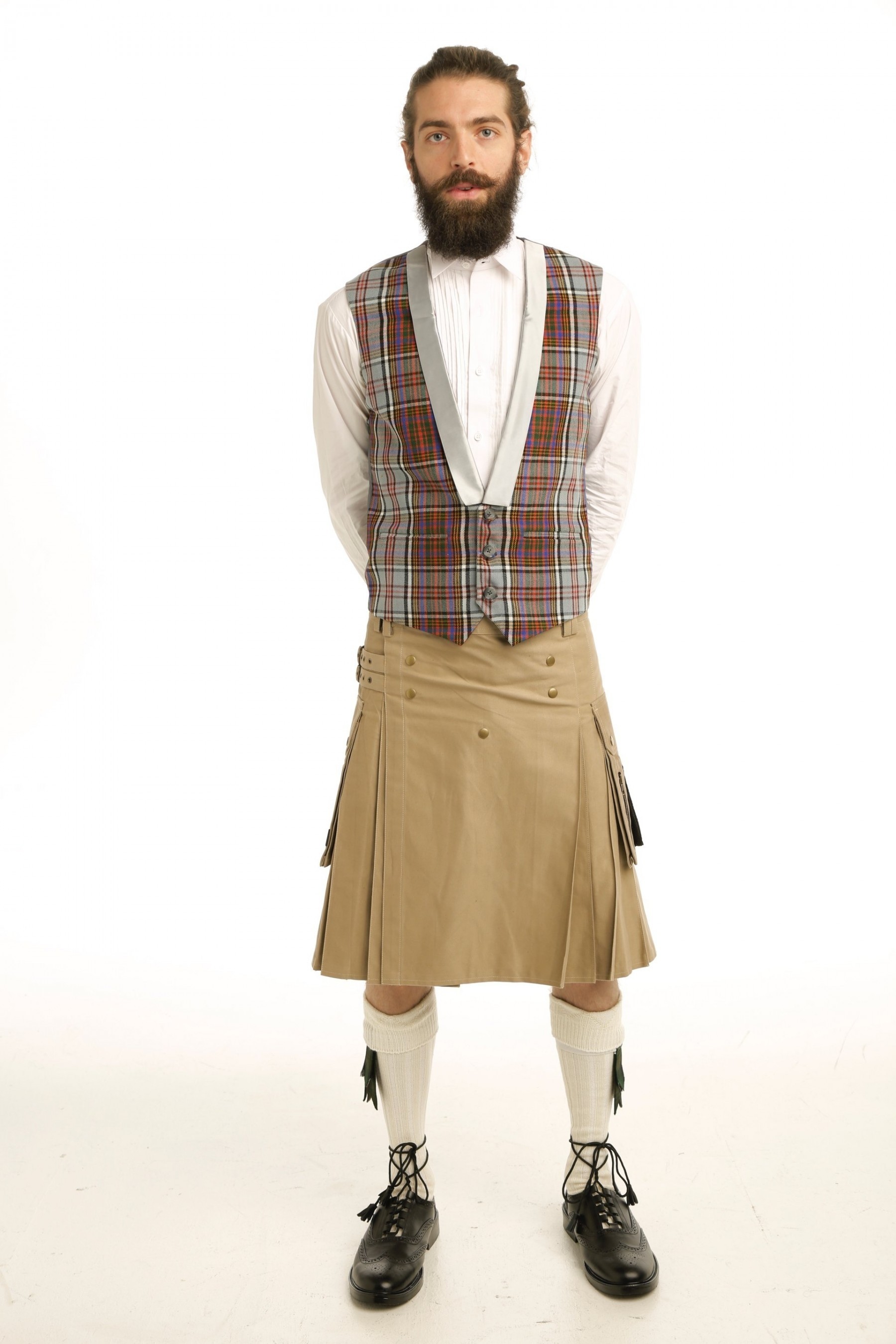 Question: What waistcoat to wear with Isle of Skye Tartan?
Answer: You can wear a Tartan Waistcoat with an Isle of Skye Kilt. There are so many Tartan styles available, you can select any color according to your taste. You can also wear it with a solid color Fabric Casual Waistcoat with gray, blue, or other colors.
Question: What kind of accessories makes my Jacket & Waistcoat more astounding?
Answer: Jackets & Waistcoat always gives a Gentleman Look. This amazing attire adds the legacy of Scottish heritage. That boosts confidence in your body language. There are a lot of accessories that make your wardrobe more attractive & distinguish. You can match up amazing Tartan Kilt with it that provides a magnificent appearance in every gathering. Moreover, you can order for Tartan Sporran, Tartan Purse, Tartan Tie, Tartan Trouser or Trew, Fly Plaid with Fly Plaid Brooch that'll help to tie your plaid, Kilt Flashes which is perfect for any size of Kilt Hose. This also helps you to get connected with highlander culture in a more elegant way by its noble style.