Question: How can I get a high-quality Music Rosewood Bagpipe?
Answer: You can easily get a high-quality Premium Bagpipe Music Rosewood instrument calibrated by the experts to ensure the perfect sound from a kilt shop. There are two Cane Chanter reeds available with one synthetic Drone Reed Set. The Royan Stewart Bagpipe Cover increases its beauty. Simply order us online and receive it within some days.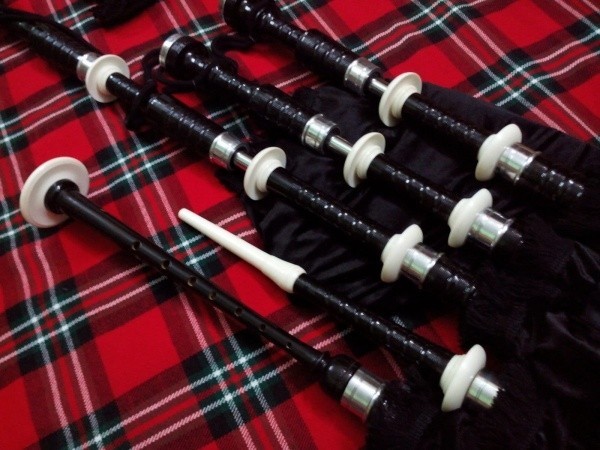 Woodwind instruments are a family of musical instruments within the more general category of wind instruments.
Question: What is Premium Bagpipe Music Rosewood made from?
Answer: The Premium Bagpipe Music Rosewood is made in Black Shine by the professionals to give an attractive black view. You need wooden polish and apply for some coats. It is a time taking process, remember to polish the pipes smoothly to get a shiny look.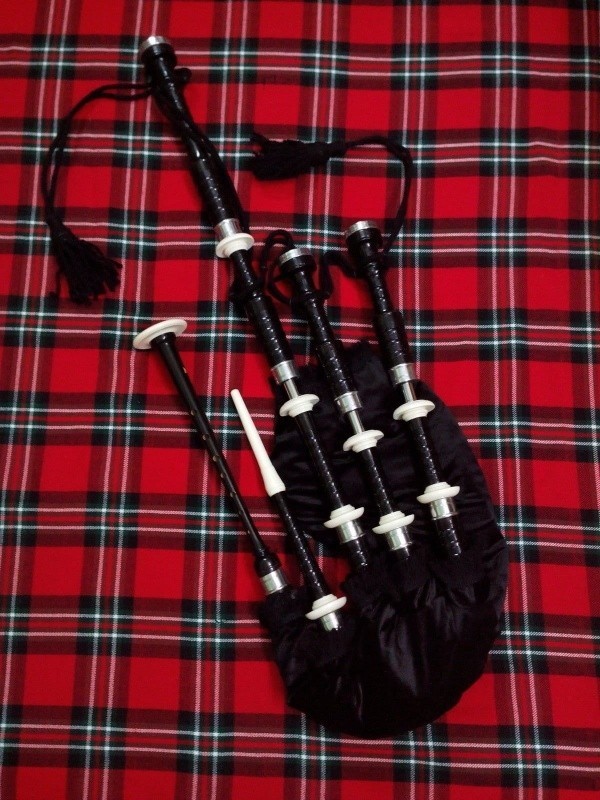 Question: What key is a highland bagpipe??
Answer: The "D major" is written in the key Highland bagpipe, where the C and F are sharp (despite the key-signature usually being omitted from scores), however only some tunes are in D major.