Question: What is khaki belt Hybrid Utility Kilt?
Answer: Khaki Belt Hybrid Utility Kilt is made with tartan material. It is a fashionable kilt with a blend of Scottish tradition. There is a thick strip of solid colour starting from the waist and diagonally pass through around the kilt. You can select the tartan and the colour of the belt. It has box pleats at backside and leather strips and the buckle is provided for size adjustment.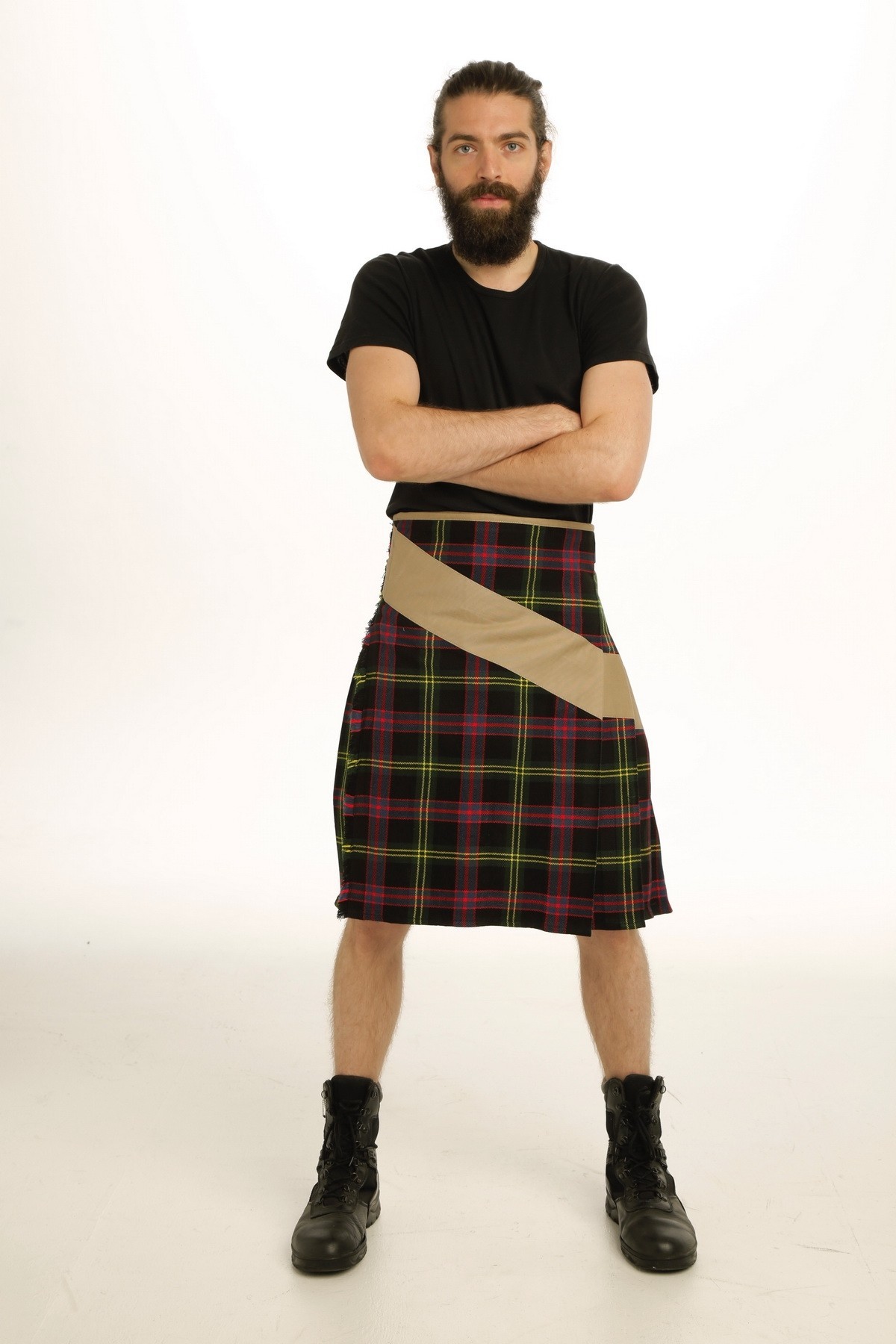 Question: How can a stylish man wear a kilt?
Answer: The kilt is a versatile type of skirt that can be styled in numerous different ways. You can always shake up your style by adding various accessories and choosing different types of shoes or socks. This kilt is a mixture of Scottish heritage and modern style.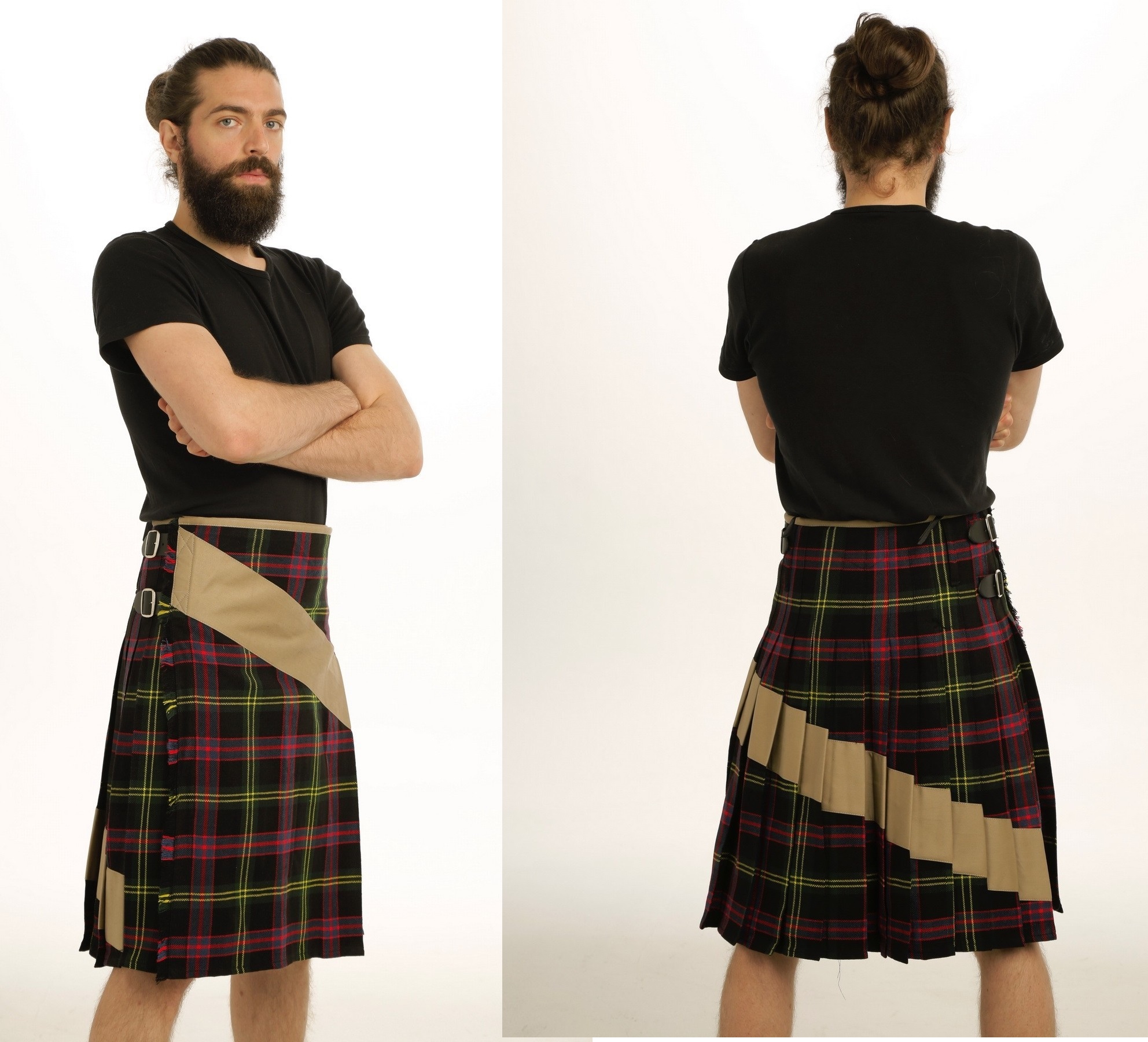 Question: What Kind of accessories can I use to magnify the Khaki Belt with Hybrid Kilt looks?
Answer: If you want to wear a Khaki Belt with a Hybrid kilt make sure that it features a beautiful multi-feature kilt that gives you an amazing look with many benefits. You can use Kilt Accessories to makes your Kilt more magnificent & eye-catching at any event. This provides you a touch of Scottish legacy with modern trends. So you can have Tartan Sporran, Tartan Purse, Tartan Tie, Tartan Trouser or Trew, Tartan Fly Plaid with Tartan Brooch that'll help to tie your plaid. It makes your personality more elegant & stunning. Tartan Flashes adds a highlander style to your legs. Moreover, you can also order custom made Tartan Skirt for your love. With a Scottish regal traditional neck-wears Tartan Scarf for every season that goes according to the weather by enhancing your prominence and social status. Enjoy the complete traditional wardrobe that makes yourself more notable.