Question: How can I get Irish Hybrid Kilt?
Question: You can easily get Irish National Hybrid Kilt at Scottish kilt Shop. There are so many options to choose from fabric color and tartan. You can order us online and get this kilt at a reasonable price. Select for your measurements. We will provide you 100% free customization.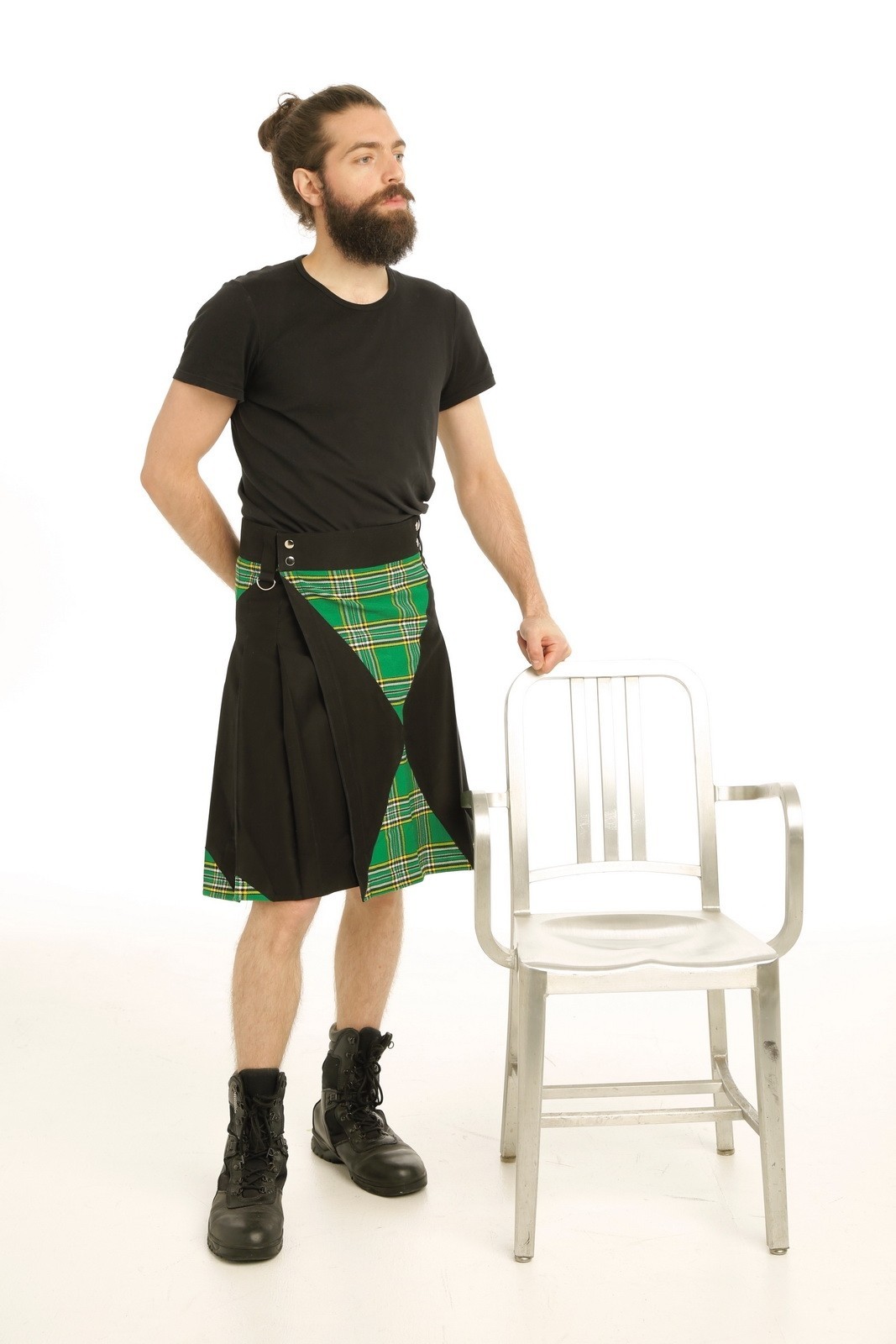 Question: What is the special thing in Irish National Hybrid Kilt?
Answer: The Irish National Tartan Hybrid Kilt is a special gift for the Irish people because of the tartan print used in the kilt signify the Irish Heritage. This kilt has box pleats at the circumference of the kilt. It is made with Tartan fabric. The solid colour making triangle points at the front and backside make this kilt unique and special outfit.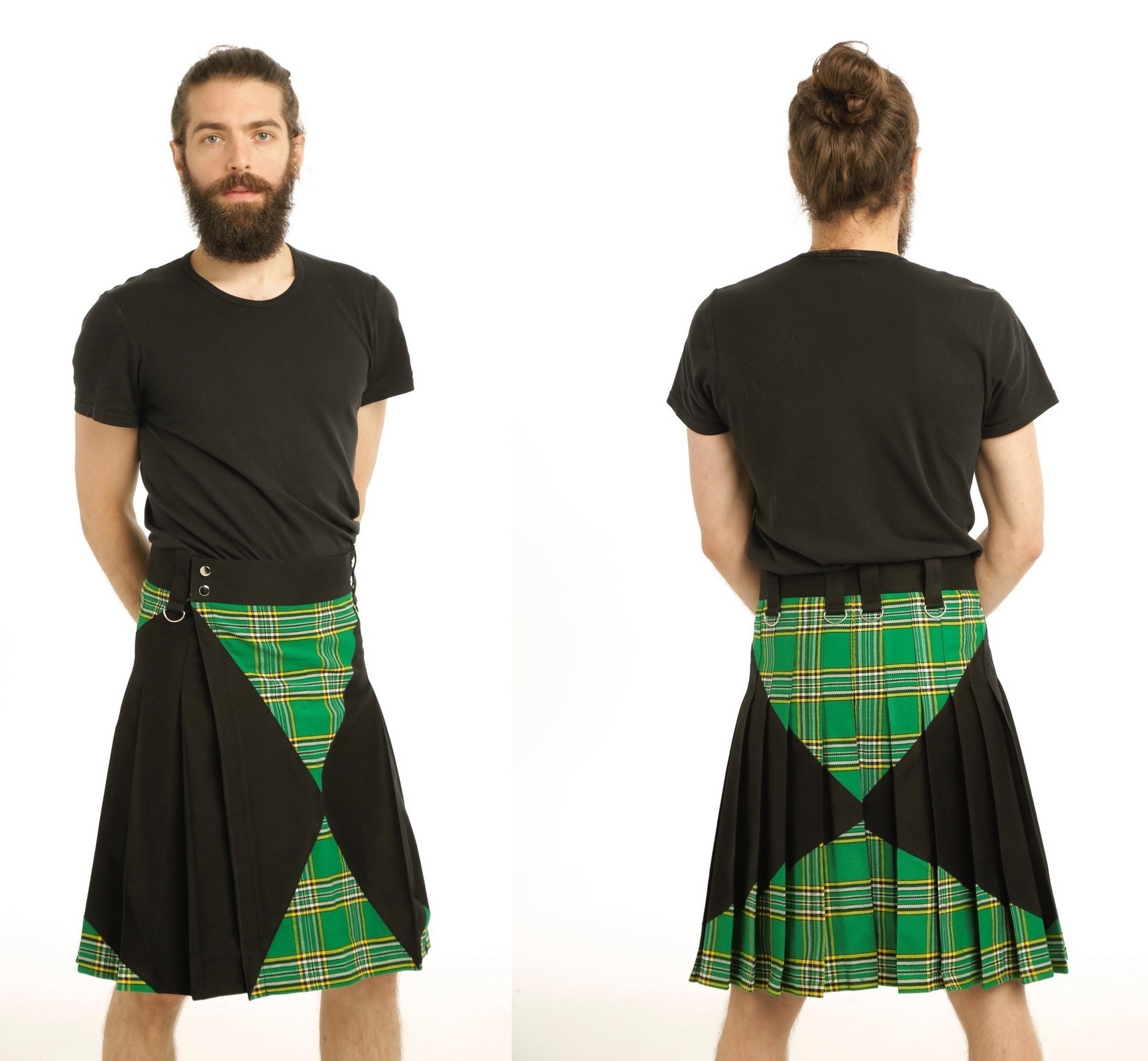 Question: What to wear with an Irish National Hybrid Kilt?
Answer: The Irish National Hybrid Kilt can be worn with a T-shirt, Jacobite Shirt, or with a Deluxe Ghillie Shirt to give a stylish and informal look. You can wear simple shoes, hiking boots or sneakers according to the conditions of wearing.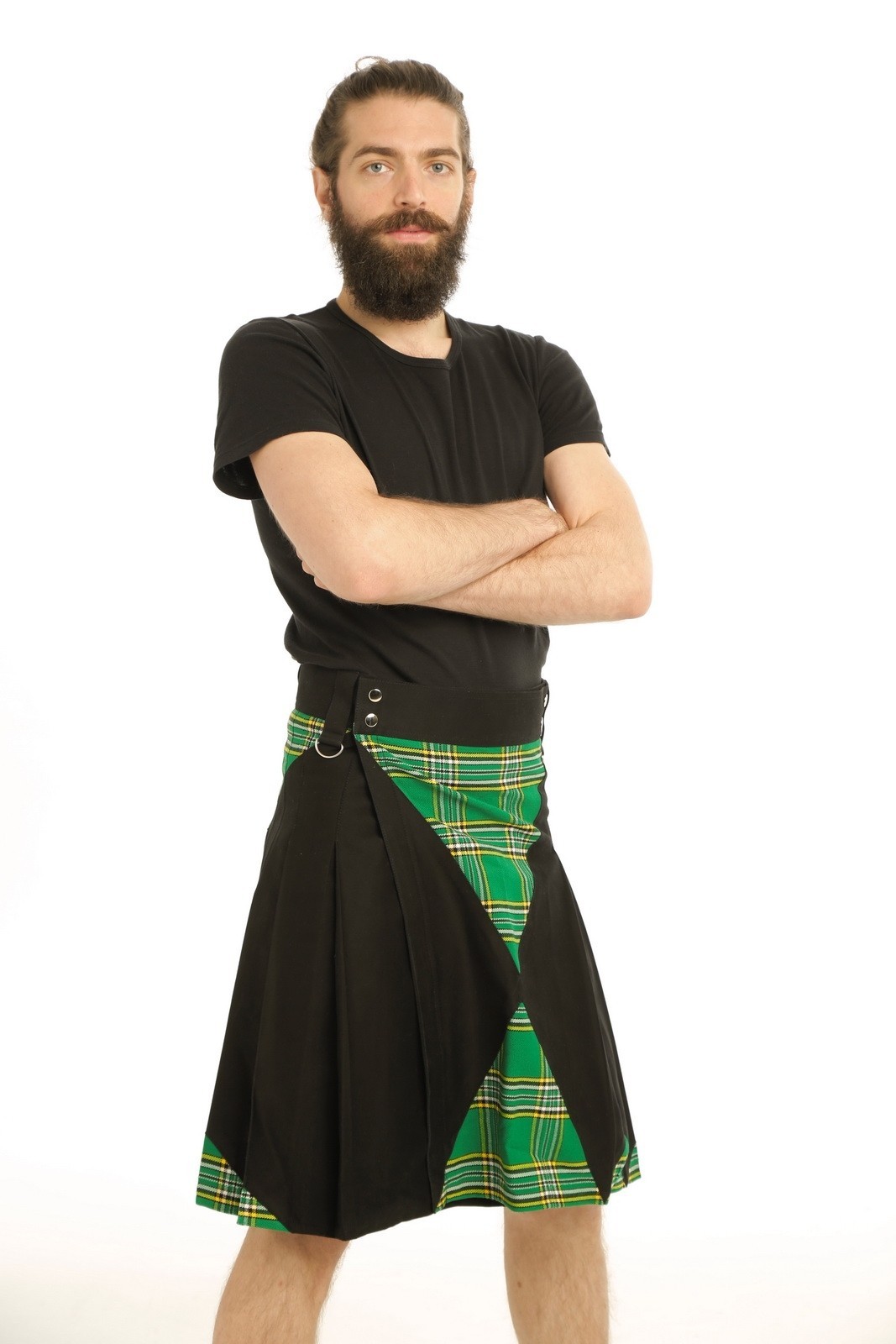 Question: Do people wear kilts in Ireland?
Answer: Yes, they wear kilts. But Irish Kilts has some unique and minor differences. Along with Scotland the Irish people also wear the kilt to celebrate their Celtic heritage. People wear it for formal events, at tough jobs, and as casual wear. The kilts are a symbol of pride also in Ireland.
Question: What Kind of accessories can I use to magnify Irish Hybrid Kilt look?
Answer: The Irish Hybrid Kilt is the beautiful multi-feature kilt that gives you an amazing look with many benefits. You can use Kilt Accessories to makes your Kilt more magnificent & eye-catching at any event. This provides you with a touch of Scottish legacy with modern trends. So you can have Tartan Sporran, Tartan Purse, Tartan Tie, Tartan Trouser or Trew, Tartan Fly Plaid with Tartan Brooch that'll help to tie your plaid. It makes your personality more elegant & stunning. Tartan Flashes adds a highlander style to your legs. Moreover, you can also order custom made Tartan Skirt for your love. With a Scottish regal traditional neck-wears Tartan Scarf for every season that goes according to the weather by enhancing your prominence and social status. Enjoy the complete traditional wardrobe that makes yourself more notable.