Question: What is the significance of the Men's Casual Leather in the fashion industry?
Answer: Men's Casual Leather Kilt is important in the fashion industry due to its stylish look. It never goes out of style and easy to match with other outfits. This kilt makes you feel confident and attracts the attention of others.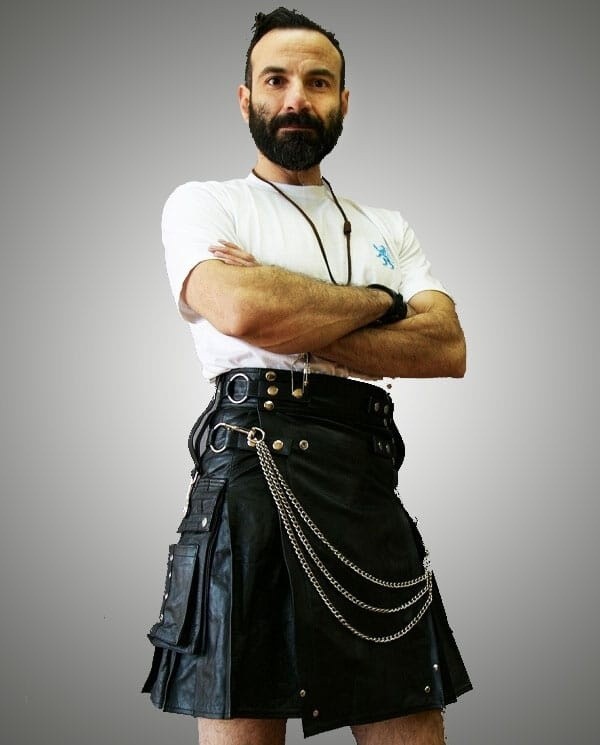 At Scottish Kilt we are providing a wide range of Leather Kilts. All our Kilts are handmade and completely custom made.
Question: Why people like Black Leather Kilt?
Answer: People like to wear Black Leather Kilt because it gives a Sexy look. It gives the wearer a feeling of authority and power. This kilt boosts their confidence and also make them feel stylish and attractive.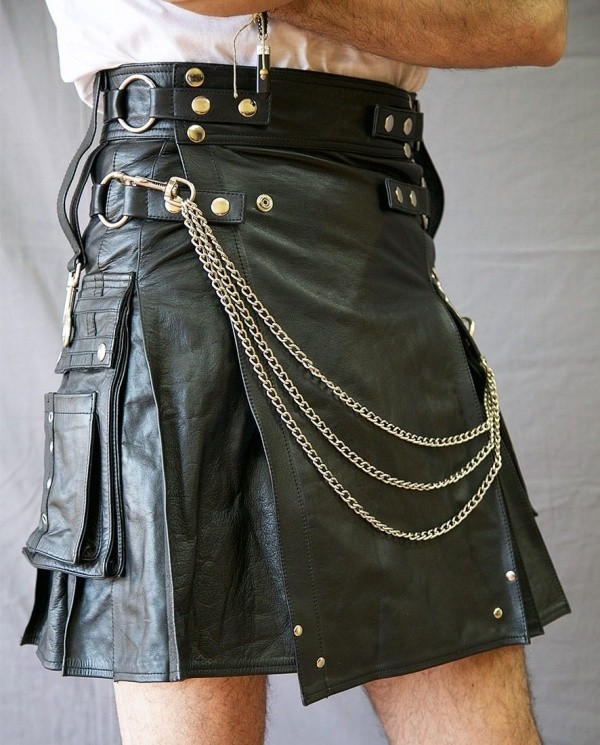 Question: How many types of accessories make my Leather Kilt more stunning?
Answer: Leather Kilt always creates a class that never fades. But it's amazing Kilt Accessories make your wardrobe more striking & glorious. That gives you a superb look with impressive body language. You can use Leather Sporran, Leather Purse, and Leather Kilt Belt to make your attire more amazing. You can decorate your upper wear with Fly Plaid with Brooch that'll help to tie your plaid. The Flashes adds a great effect to your kilt hose. Moreover, you can also order custom made Leather Skirt for your love. You can also use Scottish regal traditional wear like Tartan Tie, Trouser or Trew, and Scarf that strengthens your dignity and reputation in a traditional style.