Question: What is the Steampunk Kilt?
Answer: Steampunk Leather Kilt With Zipped Pockets has been the fastest growing fashion since the last decade. It is associated with Victorian Science Fiction. The style of the dress is based on how the modern world looks with the advancement in technology. It is famous for its style of hardware and accessories that make this kilt fashionable.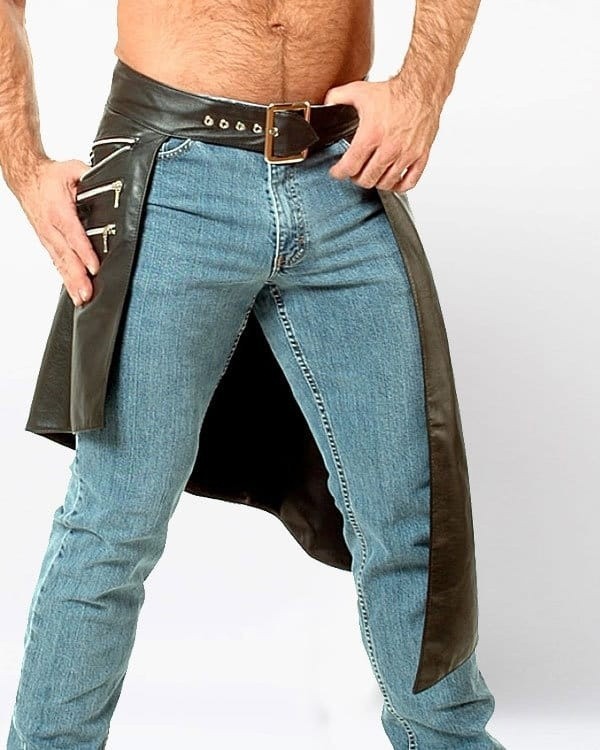 Question: Is there any kilt that belongs to the fiction culture of steampunk?
Answer: We have an exclusive article of Steampunk Leather Kilt. It is a fancy and ultra-stylish kilt associated with the fiction culture of steampunk. It is made with high-quality cowhide leather. You can wear them with jeans to look classy. Leather strap and buckle are provided for size adjustment.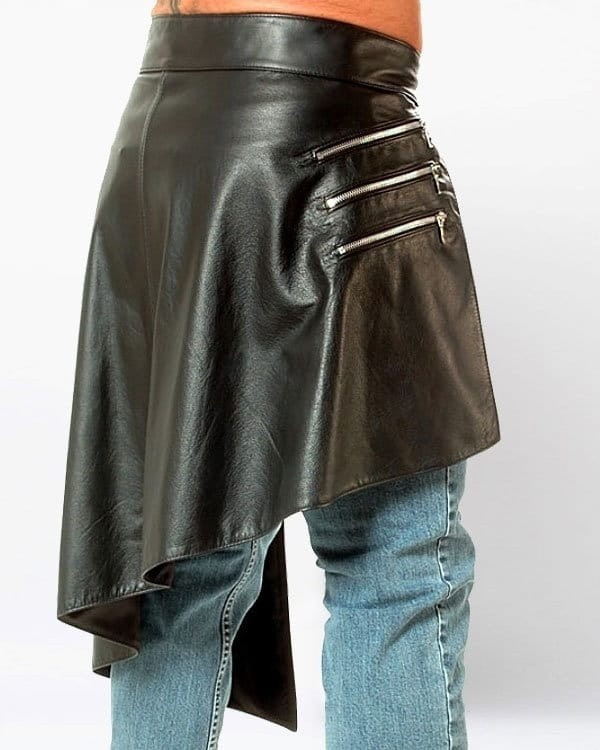 Question: How many types of accessories make my Leather Kilt more stunning?
Answer: Leather Kilt always creates a class that never fades. But it's amazing Kilt Accessories make your wardrobe more striking & glorious. That gives you a superb look with impressive body language. You can use Leather Sporran, Leather Purse, and Leather Kilt Belt to make your attire more amazing. You can decorate your upper wear with Fly Plaid with Brooch that'll help to tie your plaid. The Flashes adds a great effect to your kilt hose. Moreover, you can also order custom made Leather Skirt for your love. You can also use Scottish regal traditional wear like Tartan Tie, Trouser or Trew, and Scarf that strengthens your dignity and reputation in a traditional style.