Question: Why did Scottish wear kilts instead of pants?
Answer: The kilt is a traditional dress for Scottish People. They wear the kilt since so many years ago. A kilt is a symbol of pride for them. In the past they wear a kilt of their family tartan to represent their clan.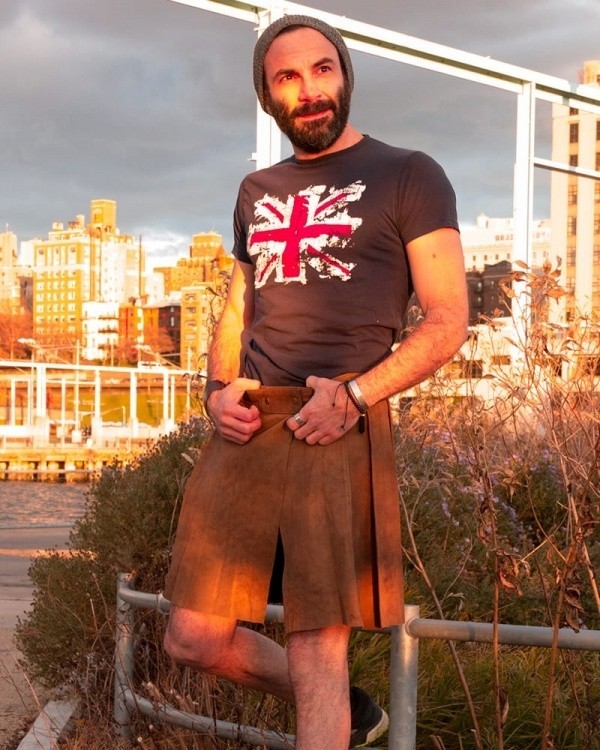 Question: Is there a Double-Sided Leather Kilt available?
Answer: Yes, Double Sided Gothic Leather Kilt is the perfect choice for you. It is a multi-purpose kilt having Double Sided Leather. You can wear this kilt from both sides. You can select the color of the leather according to your taste. This is our exclusive product and you will get free customization.
Question: How many types of accessories make my Leather Kilt more stunning?
Answer: Leather Kilt always creates a class that never fades. But it's amazing Kilt Accessories make your wardrobe more striking & glorious. That gives you a superb look with impressive body language. You can use Leather Sporran, Leather Purse and Leather Kilt Belt to make your attire more amazing. You can decorate your upper wear with Fly Plaid with Brooch that'll help to tie your plaid. The Flashes adds a great effect to your kilt hose. Moreover, you can also order custom made Leather Skirt for your love. You can also use Scottish regal traditional wear like Tartan Tie, Trouser or Trew, and Scarf that strengthens your dignity and reputation in a traditional style.