Question: Where to buy Leather Fashion Kilt?
Answer: Leather Fashion Kilt is our best selling article with 100% positive feedback. Scottish Kilt is a trusted store globally. You can buy high-quality leather kilts at a fair price. There are various color options for you and a wide range of variety in leather kilts is available.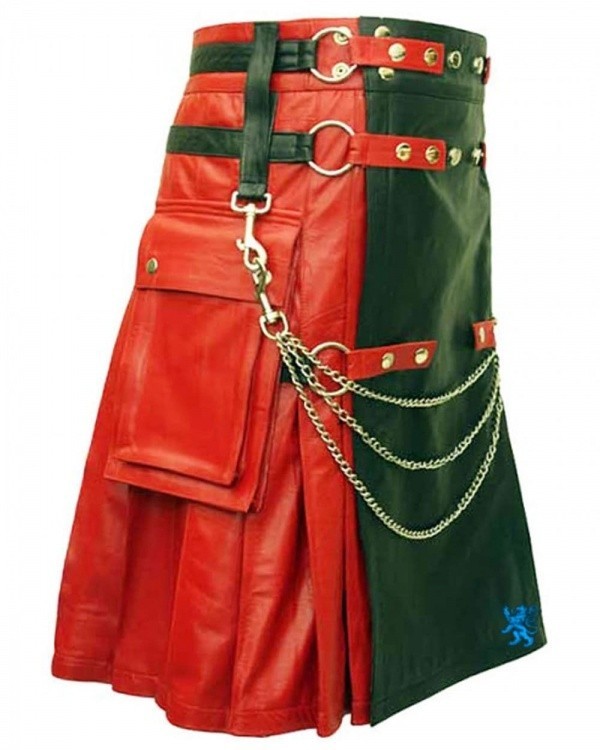 Question: How to make a Leather Fashion Kilt?
Answer: The Leather Fashion Kilt is made out of the pure Leather. Genuine leather is produced from the hide of an animal, usually a cow; however, lamb, ostrich, and goat leather is also available. Nowadays, these kilts come in a variety of colors. Black and brown are more traditional, but you can also find kilts in red, blue, green, and other hues. Leather Kilts come in many different styles. Some are designed to bring to life the look of classic tartan kilts. These designs usually have flat panels in their fronts and pleats along their sides.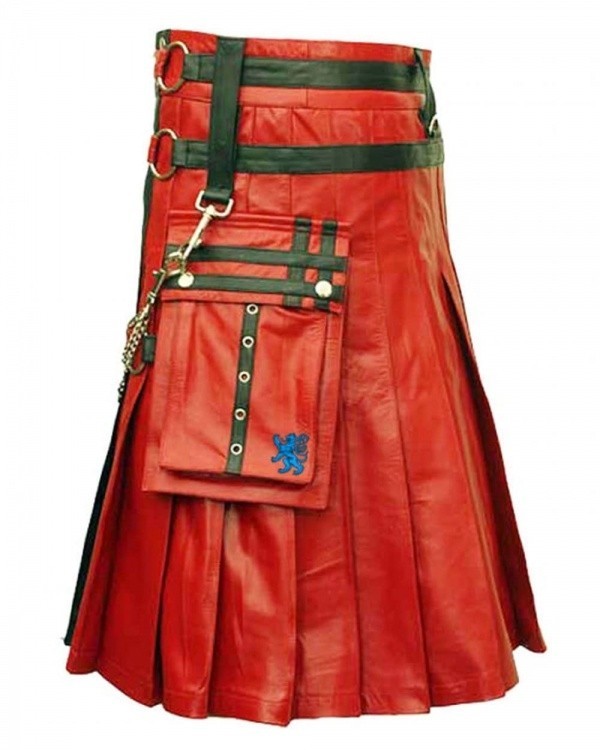 Question: Who wore a Leather Kilt and Jacket?
Answer: Leather is a stylish fabric. Men and women at any age can wear a Leather Kilt and jacket. The celebrities, models bikers, and other people have worn a leather kilt for special events or as casual wear. It is a symbol of power and it makes the wearer more attractive
Question: How many types of accessories make my Leather Kilt more stunning?
Answer: Leather Kilt always creates a class that never fades. But it's amazing Kilt Accessories make your wardrobe more striking & glorious. That gives you a superb look with impressive body language. You can use Leather Sporran, Leather Purse and Leather Kilt Belt to make your attire more amazing. You can decorate your upper wear with Fly Plaid with Brooch that'll help to tie your plaid. The Flashes adds a great effect to your kilt hose. Moreover, you can also order custom made Leather Skirt for your love. You can also use Scottish regal traditional wear like Tartan Tie, Trouser or Trew, and Scarf that strengthens your dignity and reputation in a traditional style.