Question: What is a Tactical Utility Kilt?
Answer: Tactical Utility Kilt are related to modern kilts. You can wear it to work or to sport when you're enjoying your time off, look no further than the Utility Kilt! This has larger but fewer pleats making it lighter than a traditional kilt. The material used to produce it is made from heavy-duty cotton fabric.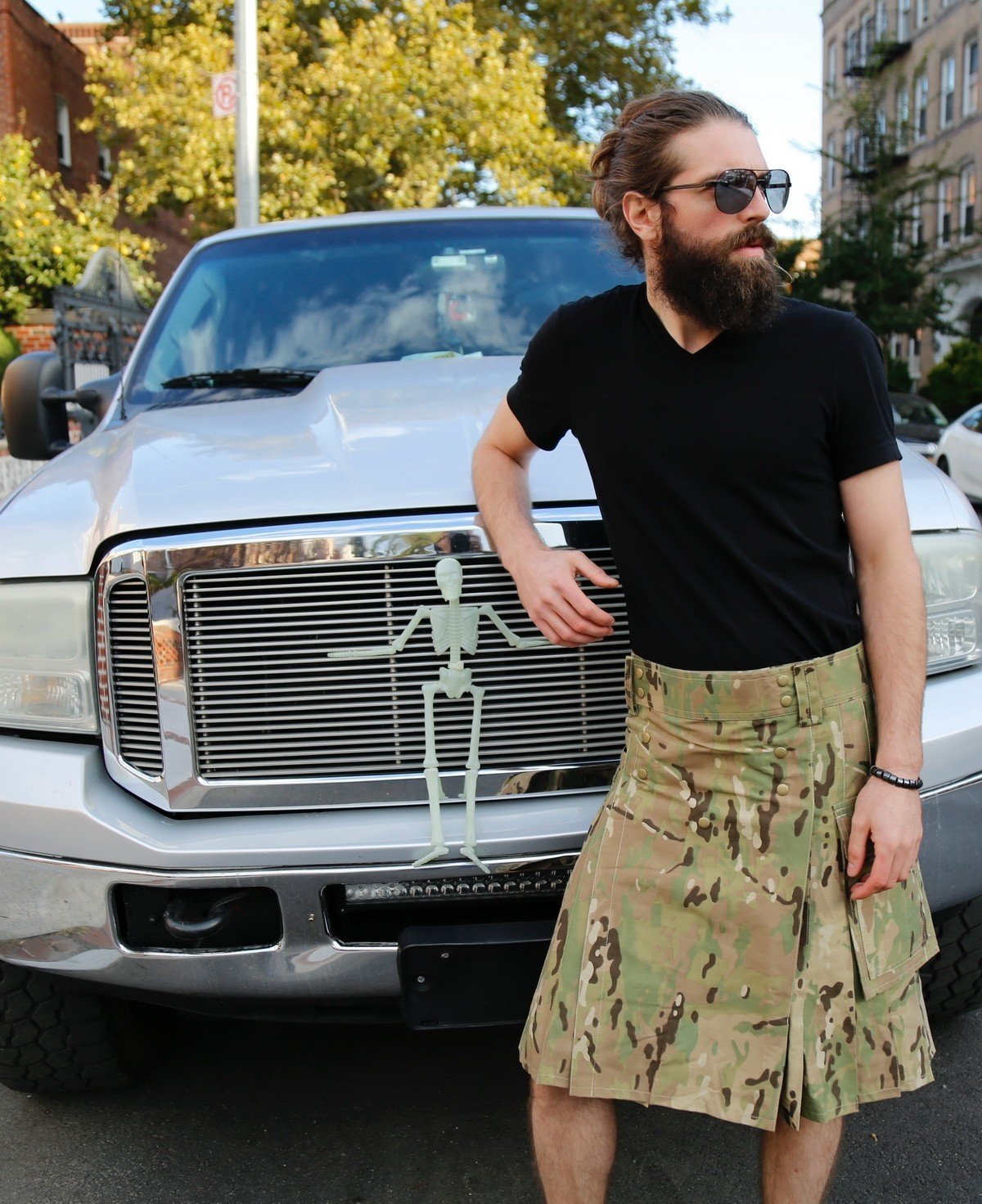 Question: Is there any cotton made Tactical Kilt?
Answer: Yes, Tactical Utility Kilts are made with 100% Cotton material. This fabric gives you comfort and you feel relaxed in it. You can check at Scottish Kilt. There are various Camo colors available to choose from.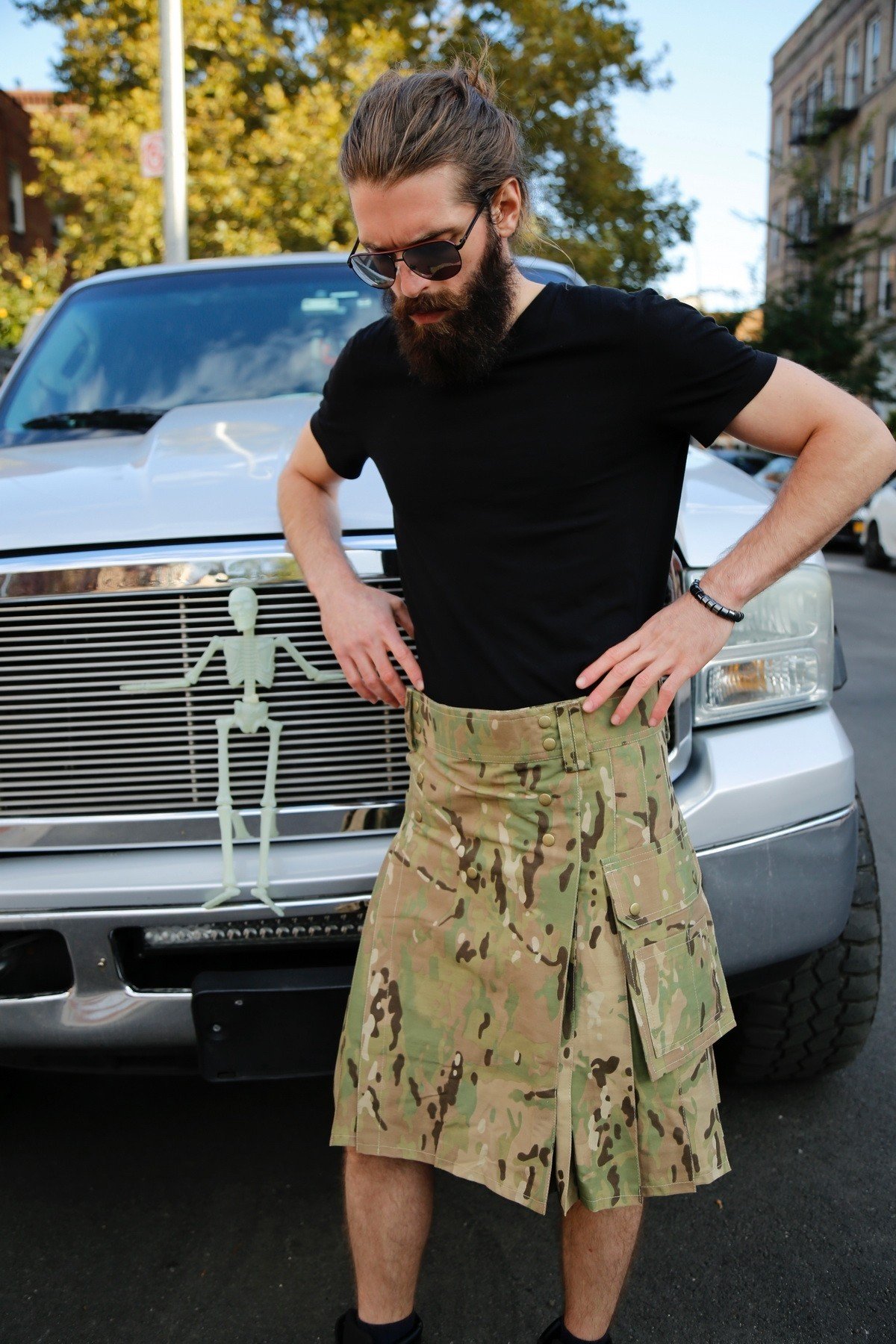 Question: Does Tactical Utility Kilt have cargo pockets?
Answer: Tactical Utility Kilts have Carpenter Flap Pockets at both sides. These big pockets give you a huge space. So you can carry your important items like cell phones, wallets, keys, and other things. A Scottish Lion is embroidered on a pocket, that makes this kilt more attractive.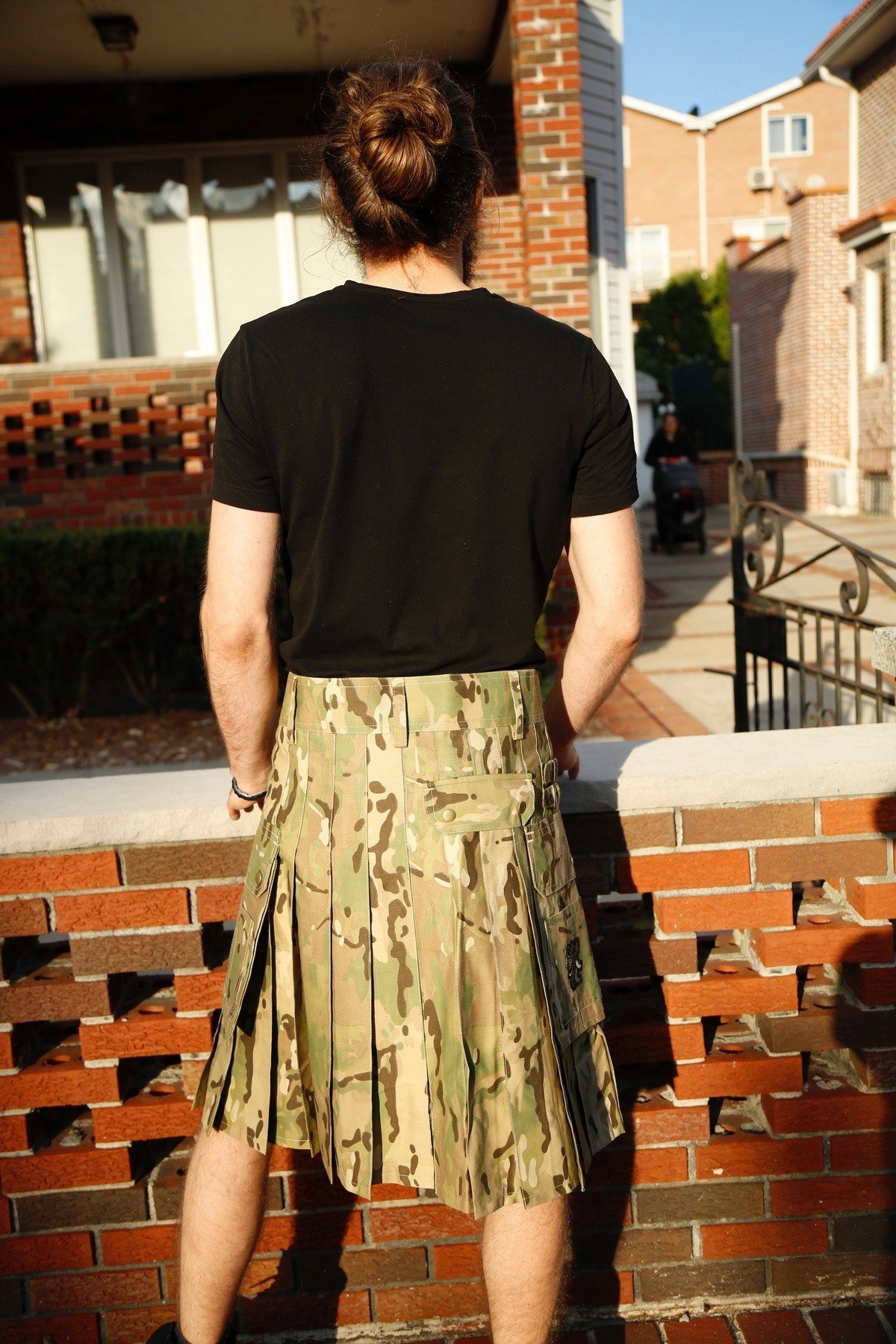 Question: Is there any kilt that can use the workplace as well in adventures?
Answer: We have a multi-purpose kilt for you. The Tactical Utility Kilts can be worn to go for hiking, climbing, or for other adventures. It is made with durable cotton material that makes you feel comfortable. You can wear this kilt as tough jobs, during fieldwork, and feel relaxed during your workday.
Question: How Kilt Accessories compliment my Tactical Kilt?
Answer: Tactical Kilt provides you strength for adventures & physical activity. Its accessories are considered essential to accompany your attire. It also adds a prominent & marvelous look during any activity. You can have Tactical Kilt Sporran, Tactical Purse, and Kilt Belt to make your attire more amazing. You can decorate your upper wear like Jacobite Ghillie Shirt with Fly Plaid with Brooch that'll help to tie your plaid. You can use Flashes to adds a great effect to your kilt Hose. Moreover, you can also order custom made Camo Skirt for your love. You can also use Scottish regal traditional wear like Tartan Tie, Trouser or Trew, and Scarf that nourishes your majesty and style in an amazing way.