Question: What is StoneWash Blue Denim Kilt?
Answer: The StoneWash Blue Denim Kilt is a classical attire and famous in the fashion world. The fabric is beautifully Stonewashed to make the Denim more Classy. This kilt has box pleats at the backside. At the front, Slash Pockets at either side give you a huge space to carry your essentials. A pair of jeans pockets are provided at the backside that complements its sexy look.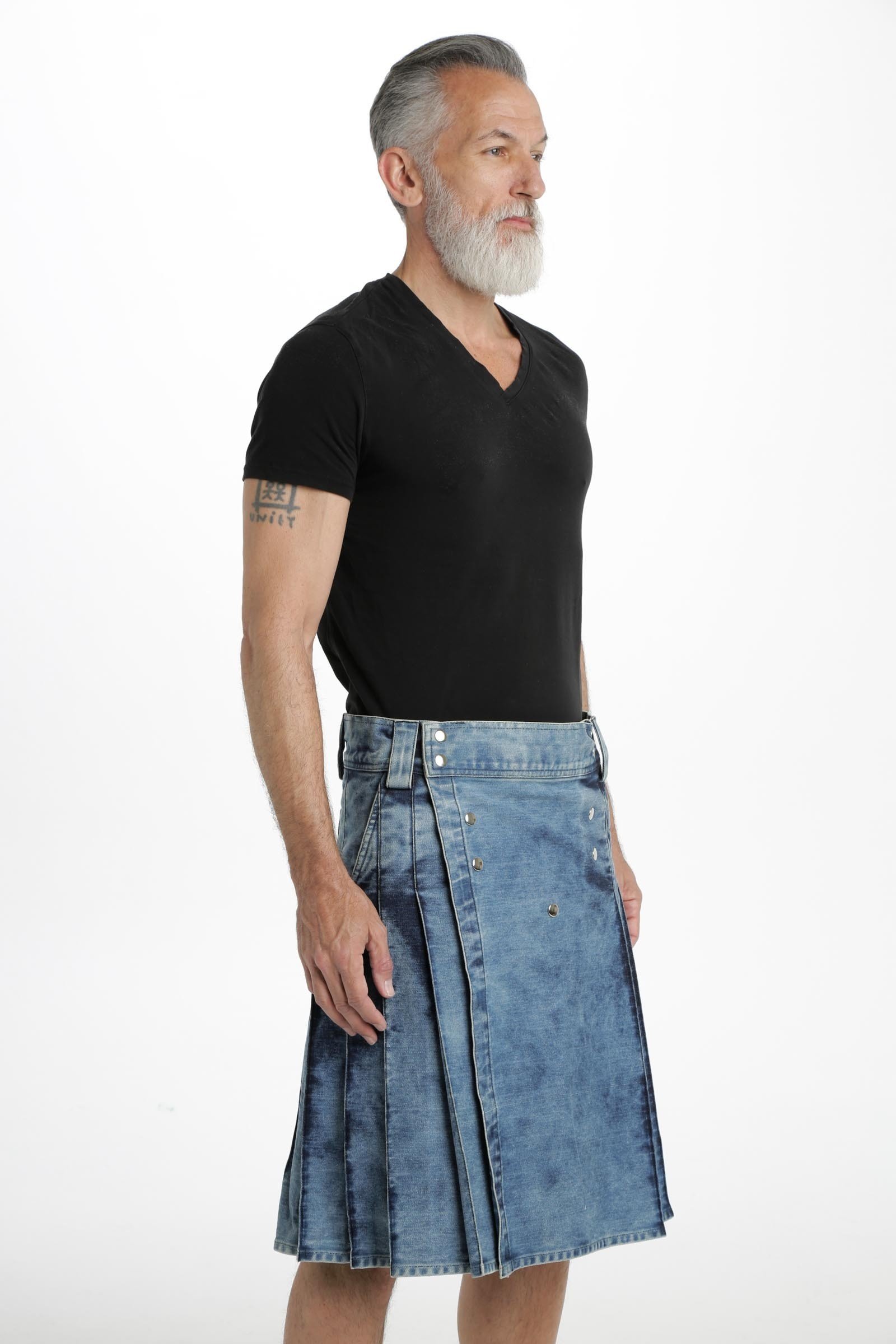 Question: Where can we wear a StoneWash Blue Denim Kilt?
Answer: StoneWash Blue Denim Kilt is a fashionable outfit. You can wear casual occasions like parties, dinners or in the gathering of friends. It is a stylish attire to catch the attention of people. You can also wear your workday to give an elegant look.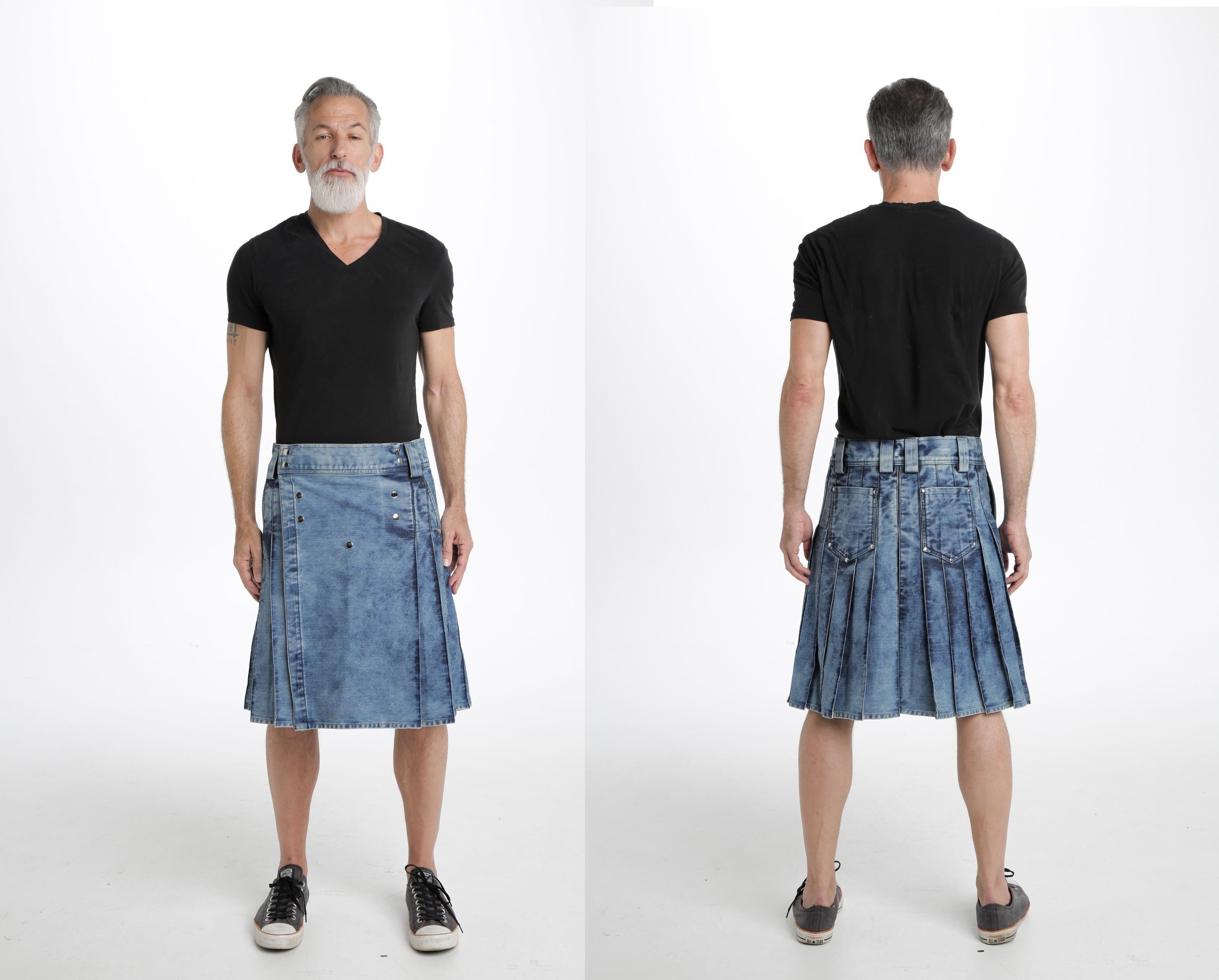 Question: What is StoneWash Denim Fabric?
Answer: StoneWash Denim Fabric is made with a chemical process. In which stones marinate in chlorine acid to soften and bleach the denim fabric. In this process, the top layer of Denim is changed with a little white color and the bottom color remains under the fabric. Stonewash Blue Denim Is a Fashionable fabric globally.
Question: How Kilt Accessories add an incredible look to my Denim Kilt?
Answer: Denim Kilt add a fashion sense to your personality that lasts forever. Its unique accessories make your accouter more stylish & dashing. That also supports your wardrobe in an elegant way. So, you can use Kilt Sporran & Kilt Belt with it. This makes your kilt more smart looking with a lot of benefits. You can decorate your upper wear like Jacobite Ghillie Shirt with Fly Plaid with Brooch that'll help to tie your plaid. The Flashes adds a great effect to your kilt Hose. Moreover, you can also order custom made Denim Skirt for your love. You can also use Scottish regal traditional wear like Tartan Tie, Tartan Trouser or Trew, and Tartan Scarf It helps you to keep connected with your heritage.