Question: What style of Denim Kilt do you think look good on men? What colors, patterns & lengths look best?
Answer: We recommend wearing a Washed Denim Kilt. The washed fabric with high-quality fabric will make you attractive and classy. The black washed denim gives a supreme feeling. The box pleats making a beautiful pattern as well. The length of the kilt should be in the middle of your knee-cap.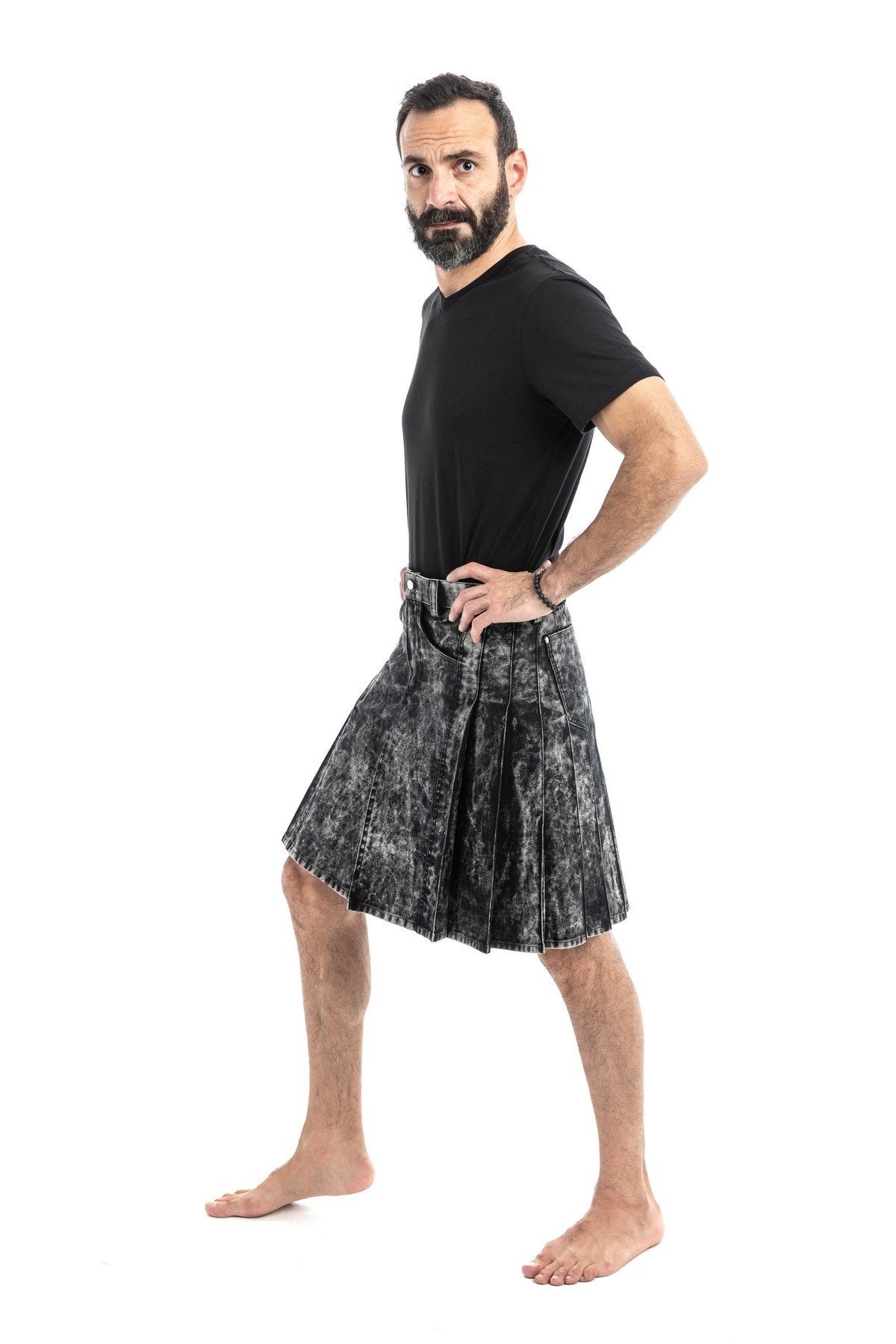 Question: How to clean Black Denim Kilt?
Answer: It is easy to clean a Black Denim Kilt. You can use the washing machine as well. And if you want to wash it with extra care, you can also wash it with hand. You need cold or blood-warm water in a tub and pour the detergent in it. Rub the fabric with hands and clean the material. Leave it for some time in the tub and drain the soaped water. Fill the tub with fresh water and there should be no detergent left in the fabric. Hang it and wait until its dry. Iron the pleats and the kilt and your denim kilt is ready to wear.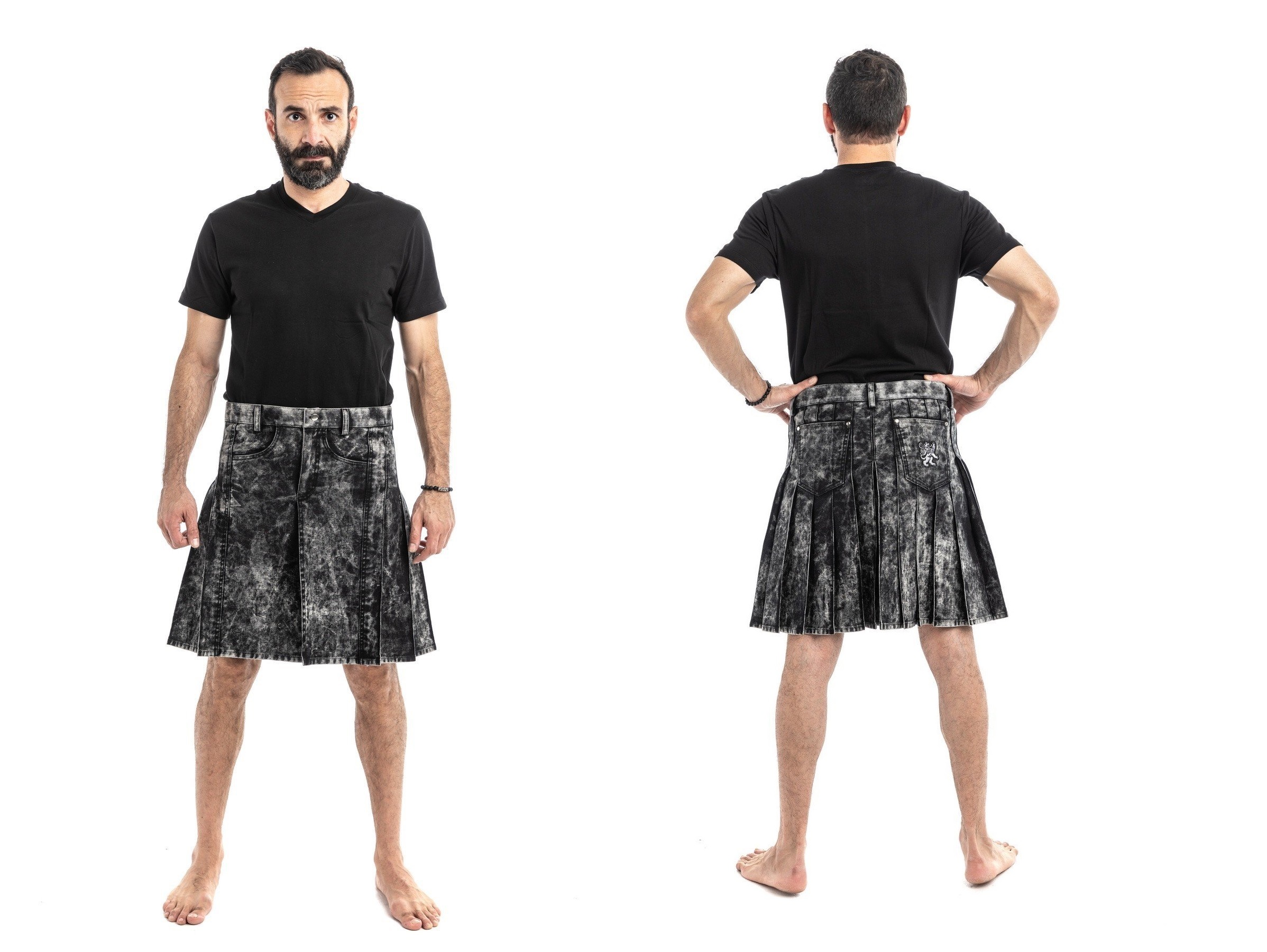 Question: How can I get Washed Denim Kilt?
Answer: We are offering you our exclusive Washed Denim Kilt. Select your kilt length, hip size fell measurement and waist size. You will get free customization. We will deliver the kilt at your doorstep within a few days.
Question: How Kilt Accessories add an incredible look to my Denim Kilt?
Answer: Denim Kilt add a fashion sense to your personality that lasts forever. Its unique accessories make your accouter more stylish & dashing. That also supports your wardrobe in an elegant way. So, you can use Kilt Sporran & Kilt Belt with it. This makes your kilt more smart looking with a lot of benefits. You can decorate your upper wear like Jacobite Ghillie Shirt with Fly Plaid with Booch that'll help to tie your plaid. The Flashes adds a great effect to your kilt Hose. Moreover, you can also order custom made Denim Skirt for your love. You can also use Scottish regal traditional wear like Tartan Tie, Tartan Trouser or Trew, and Tartan Scarf It helps you to keep connected with your heritage.