Question: Do skirts make every girl attractive?
Answer: Skirts are a stylish and trendy outfit. V-Cut Tartan Skirt is our exclusive product that will give you an attractive look. It covers the half lower area of your body and gives you a more appealing look. This skirt features a v-cut that makes it an eye-catching outfit.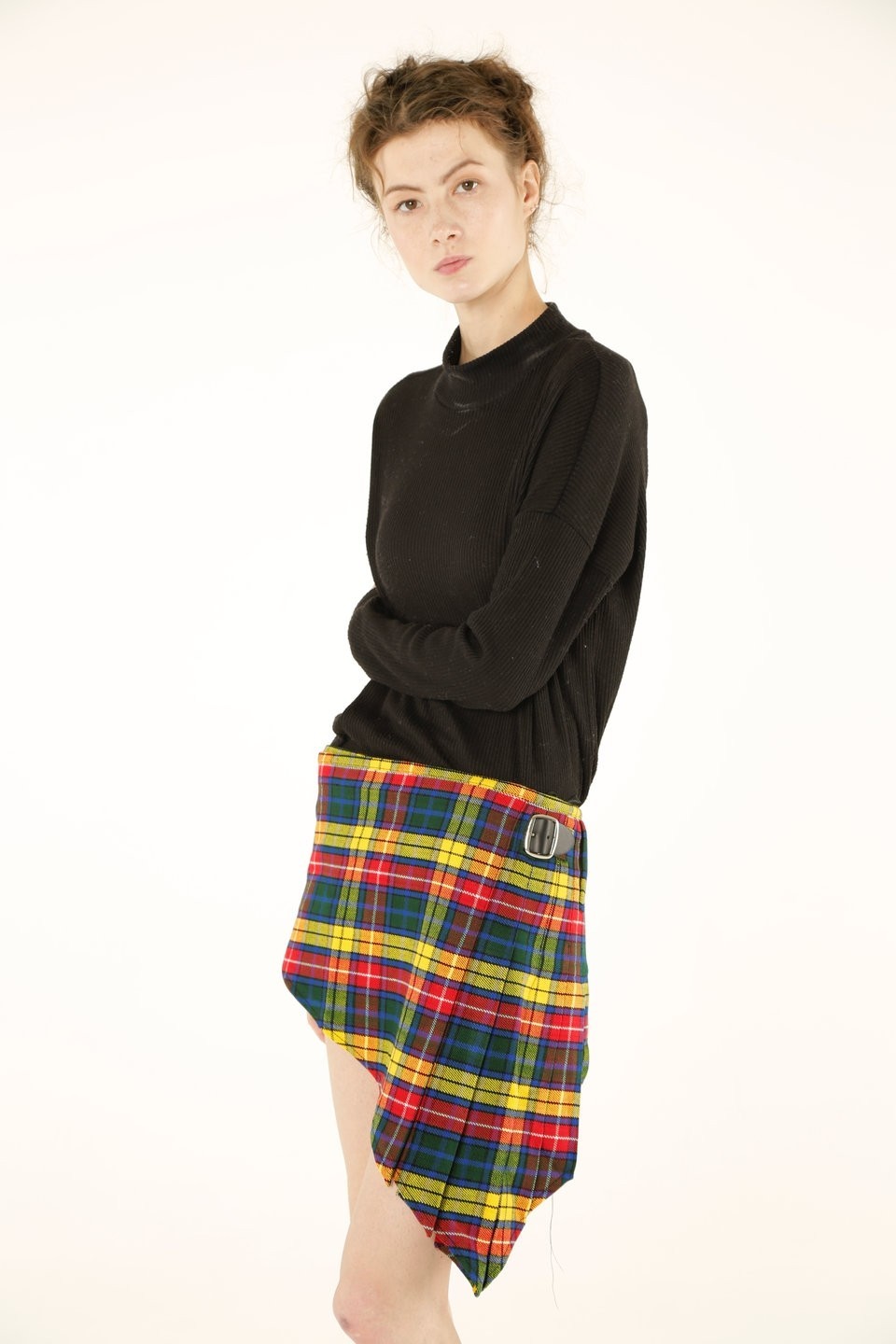 We offer a huge selection of Tartan Skirt in different Tartans that will allow you to show off your Scottish heritage. So, you can enjoy your Skirt in beautiful designs & styles.
Question: Can a yellow shirt go with an olive green skirt?
Answer: V-Cut Tartan Skirt in olive green makes a great combination with a yellow shirt. It gives you a feminine look and makes you more attractive. You can select the green tartan style from the various options.
Question: What color shirt would match a white, green, and yellow skirt?
Answer: If you are selecting a V-Cut Tartan Skirt in White, Green, and Yellow combination, you should wear a light blue shirt. You can wear a cotton full sleeve shirt or a jean shirt with sky color. It will give you a stylish and cool look. Pair black boots with this outfit to make your outfit more classy.
Question: Where should a mini skirt sit?
Answer: You should wear a V-Cut Tartan Skirt on the narrowest part of your abdomen. The waistband should sit on your natural waist. That's why proper fit waist size is really important to measure that will provide you a nice fit.
Question: How many types of Accessories can I use with my skirt?
Answer: Women Skirt/Kilt is the evergreen fashion culture of ladies' wardrobe around the globe. It is a traditional feminine trend. Because this gives a sensation of freedom & attractive look. It also helps you to grab the attention of others in any gathering. To enhance your charm & fascination, you can use a stunning Tartan Scarf & Tartan Handbag. It adds an amazing touch to your attire that connects you with your heritage and makes your personality more distinguished & engaging. So, you can make your event more rememberable.