Question: Which clan kilt is red and black?
Answer: Mix & Match Hybrid Kilt With Front Pocket is a modern kilt and made in the memory of Clan Gregor. They have a tartan in red and black associated with them. It is a mixture of Scottish culture and new fashion.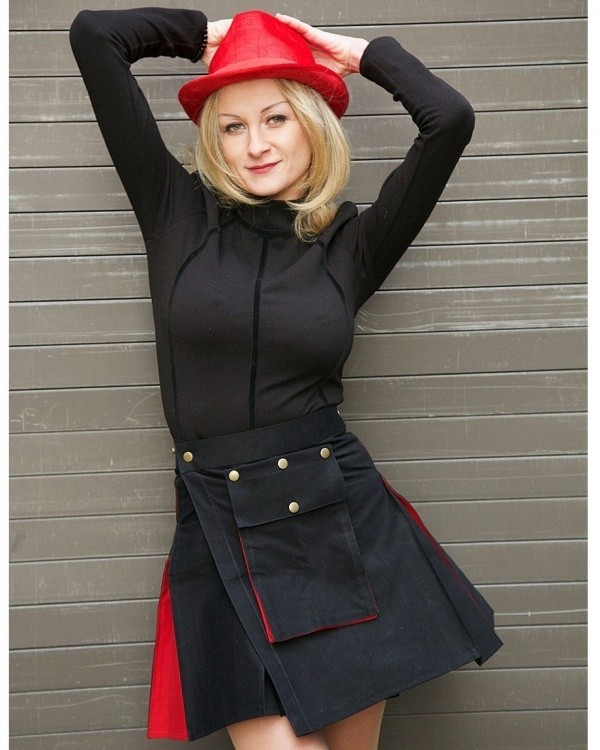 Question: Can I get a red and black colored Hybrid Kilt?
Answer: Yes, Mix & Match Hybrid Kilt With Front Pocket is a beautiful combination of red and black. The cotton fabric makes you feel comfortable. You will enjoy the black as the base fabric and red inside the pleats.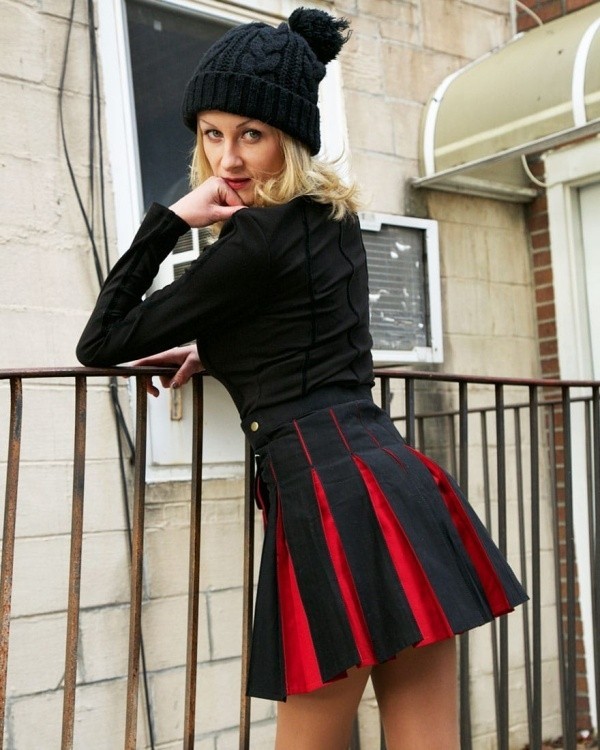 Question: Where can I wear a red and black hybrid kilt with the front pocket?
Answer: You can wear a Mix & Match Hybrid Kilt With Front Pocket for parties, or wear casually for everyday use. It is specially designed for fashionable ladies to look stylish all the time. You can wear them while shopping or in the gathering of friends to catch the attention of everyone.
Question: How many types of Accessories can I use with my skirt?
Answer: Women Skirt/Kilt is evergreen fashion culture of ladies' wardrobe around the globe. It is a traditional feminine trend. Because this gives a sensation of freedom & attractive look. It also helps you to grab the attention of others in any gathering. To enhance your charm & fascination, you can use stunning Tartan Scarf & Tartan Handbag. It adds an amazing touch to your attire that connects you with your heritage and makes your personality more distinguished & engaging. So, you can make your event more rememberable.