Question: What is Bavarian Leather Kilt for Women?
Answer: The Women Bavarian Leather Kilt is made with 100% Cowhide Leather. It is a stylish kilt that is Famous at our Store. It has knife pleats at the back to give you an attractive look. You feel comfortable due to its soft fabric. This kilt has two buttons to make a tight grip on the waist. The Embroidered design at the front complements its look.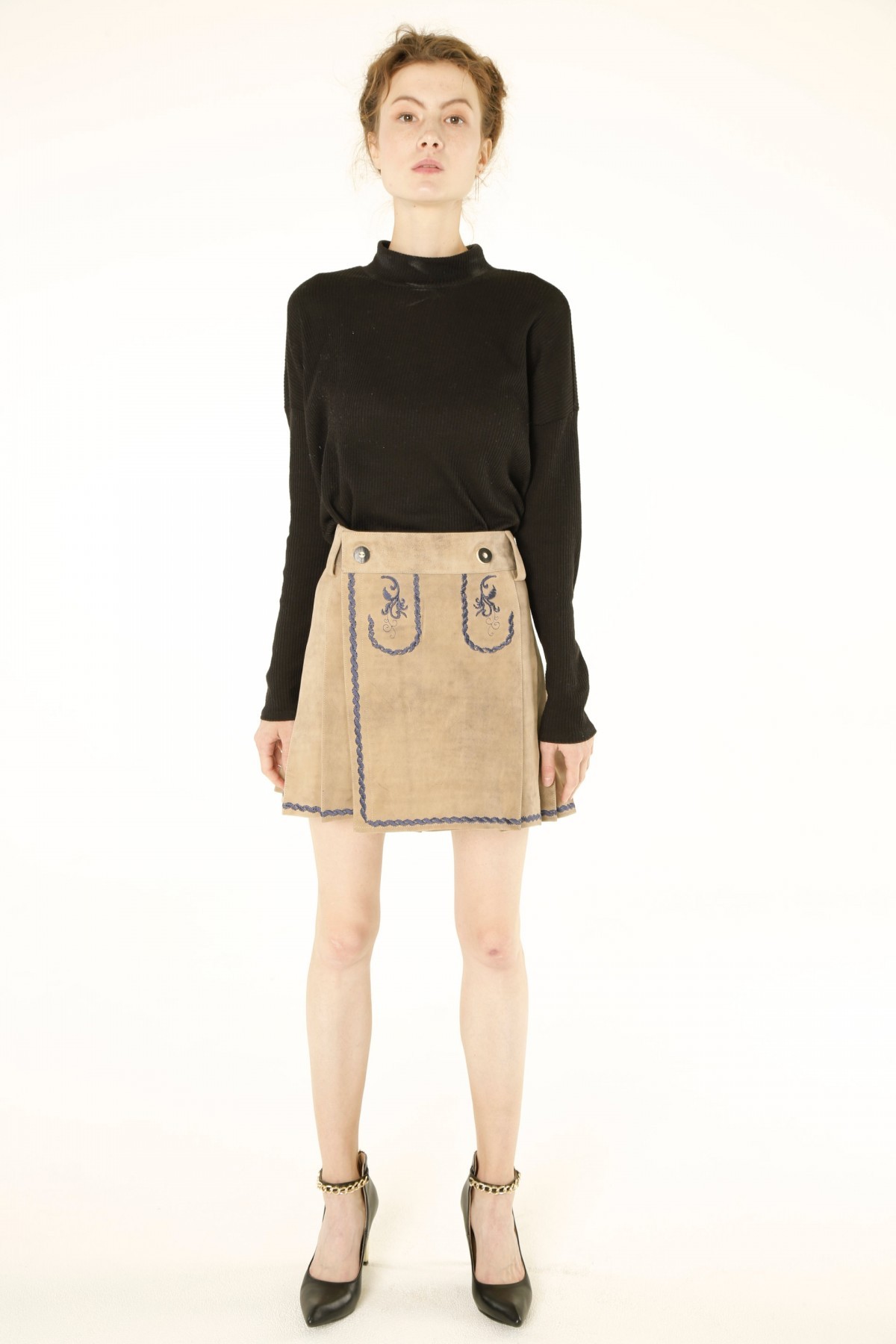 We offer a huge selection of Tartan Skirt in different Tartans that will allow you to show off your Scottish heritage. So, you can enjoy your Skirt in beautiful designs & styles.
Question: What is the most liked kilt by ladies?
Answer: Women Bavarian Leather Kilt is the popular dress famous at Scottish Kilt. It features a light brown color with embroidered at the front. This kilt is made with Genuine Leather Material. The knife pleats at the back make it more attractive and give you a relaxed feeling. Available in seven beautiful colors.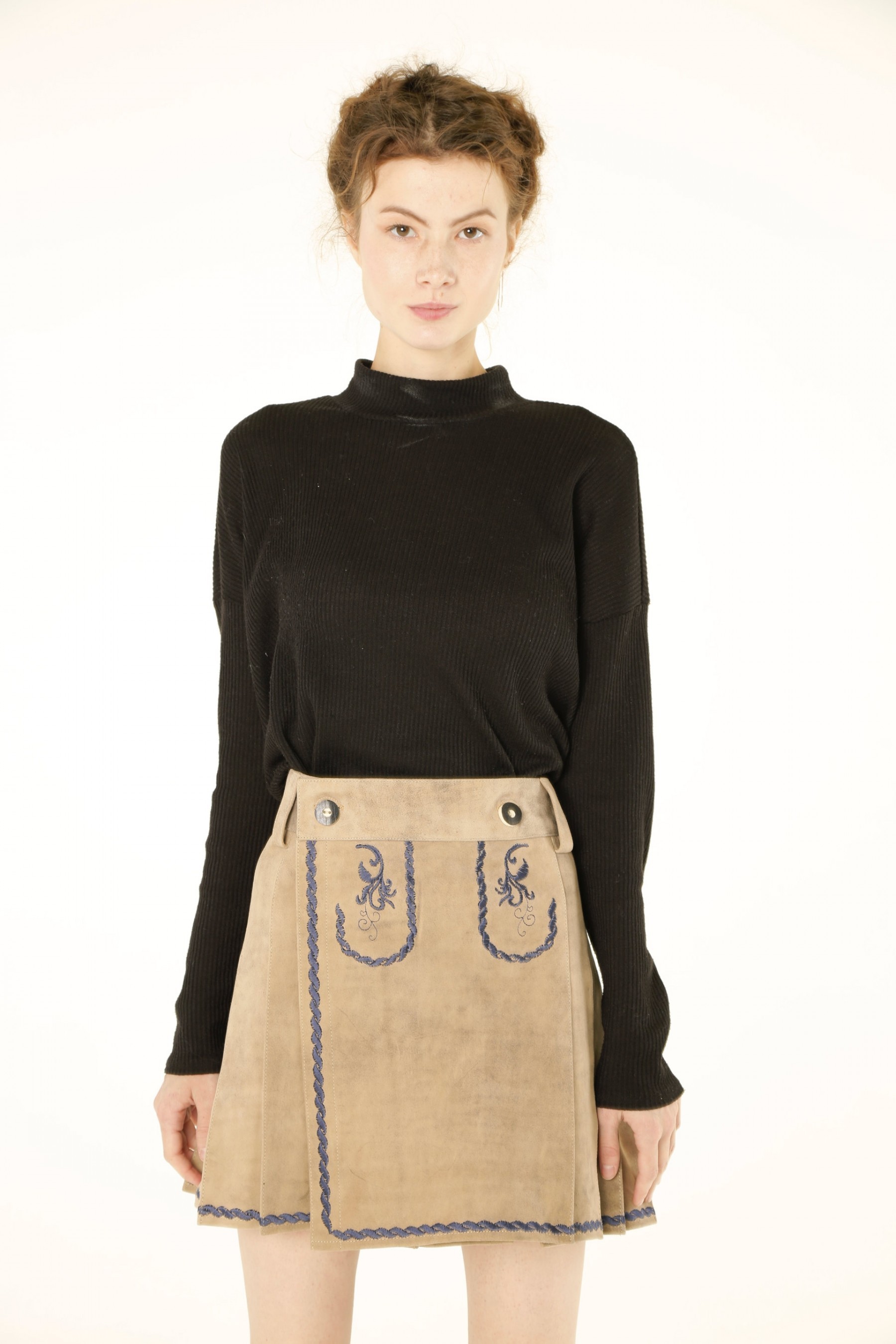 Question: Where can I buy a Women Bavarian Leather Kilt?
Answer: We offer you Women Bavarian Leather Kilt at a fair price. This kilt is made with Genuine Cowhide Leather with high precision. You can order us online to select the color from Light Brown, Black, Gray, Green, Dark Brown, and Red Leather. Place your order online and get this beautiful kilt for women within a few days.
Question: How many types of Accessories can I use with my skirt?
Answer: Women Skirt/Kilt is the evergreen fashion culture of ladies' wardrobe around the globe. It is a traditional feminine trend. Because this gives a sensation of freedom & attractive look. It also helps you to grab the attention of others in any gathering. To enhance your charm & fascination, you can use a stunning Tartan Scarf & Tartan Handbag. It adds an amazing touch to your attire that connects you with your heritage and makes your personality more distinguished & engaging. So, you can make your event more rememberable.