Question: What is Denim Tartan Hybrid Kilt?
Answer: The Denim Tartan Hybrid Kilt is a blend of Scottish culture and modern fashion. This kilt is made of Denim and Tartan fabric that gives you a charming look. The net material near the waist adds a sexy style. It is a button-down dress, placed in the middle of the apron. You can select the fabric style and also the buttons & hardware according to your taste.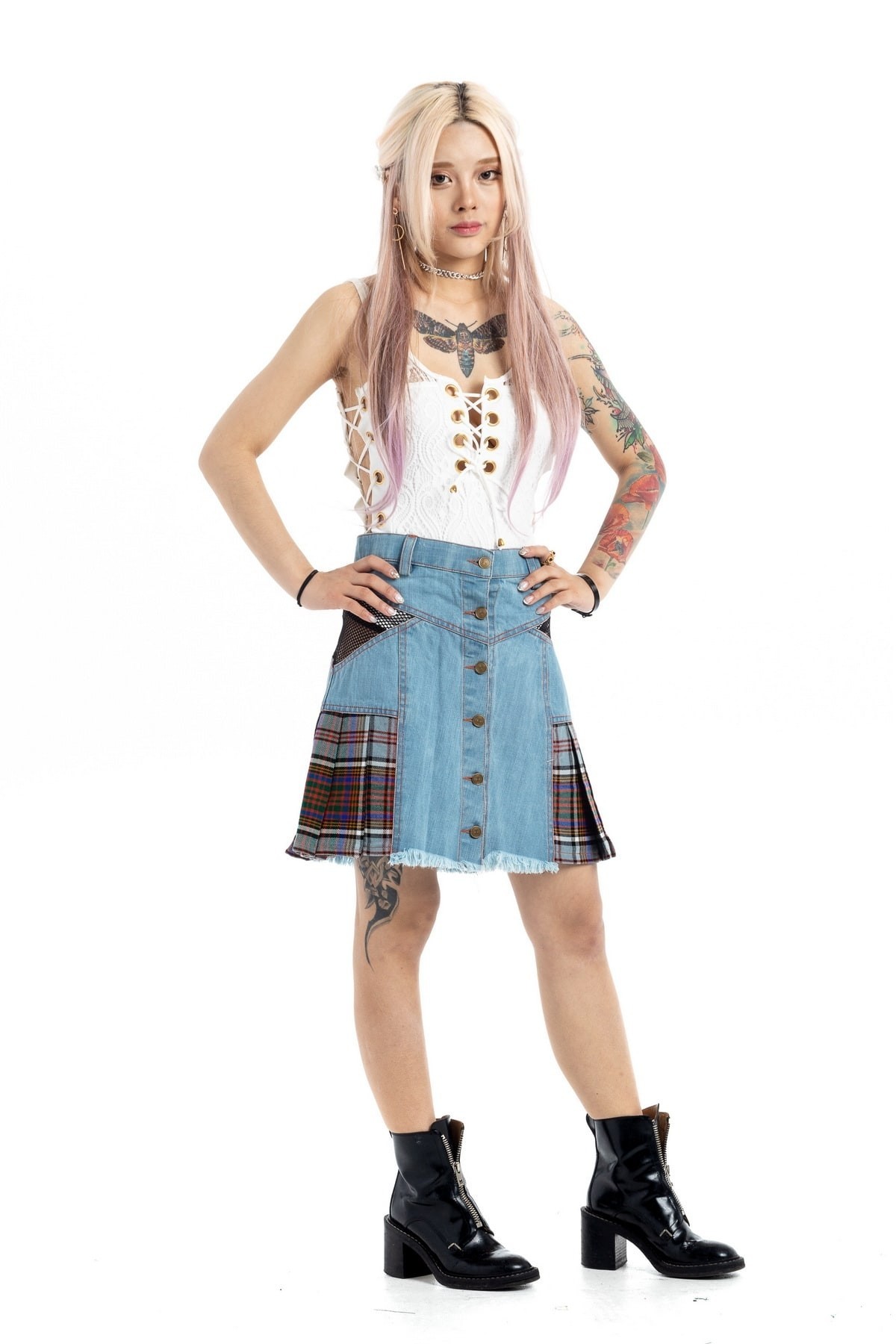 Que

stion: Can a non-scottish woman wear a kilt?

Answer: You can wear a Denim Tartan Hybrid Kilt even if you are a Non-Scottish lady. This kilt is worn as a fashion style and famous for its modern look. The Denim fabric with Tartan combination makes it a fashionable outfit. Try it and give a gorgeous view.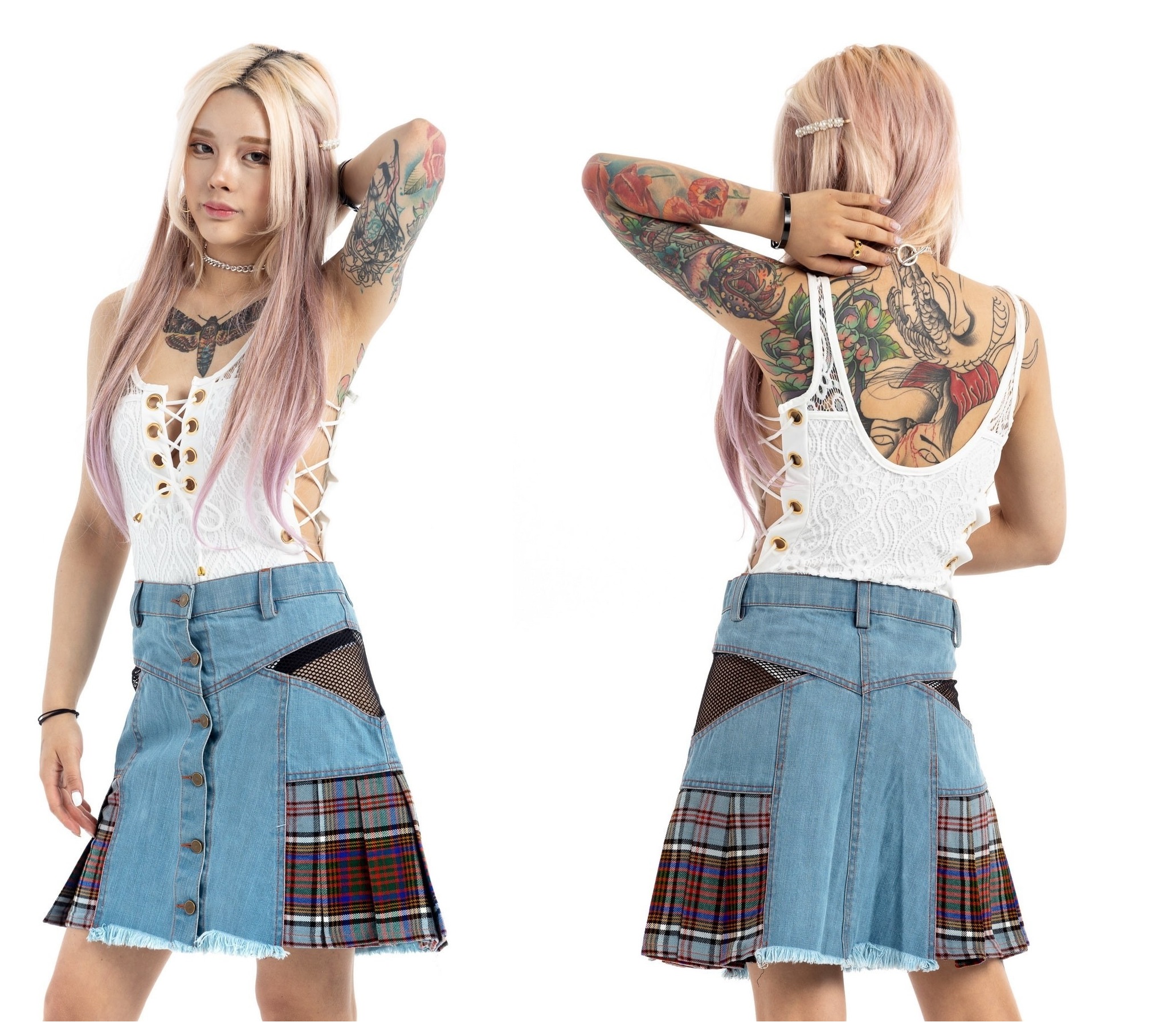 Question: How many types of Accessories can I use with my skirt?
Answer: Women Skirt/Kilt is evergreen fashion culture of ladies' wardrobe around the globe. It is a traditional feminine trend. Because this gives a sensation of freedom & attractive look. It also helps you to grab the attention of others in any gathering. To enhance your charm & fascination, you can use stunning Tartan Scarf & Tartan Handbag. It adds an amazing touch to your attire that connects you with your heritage and makes your personality more distinguished & engaging. So, you can make your event more rememberable.