Question: How does it feel to wear a Denim Kilt for Women?
Answer: The Women Denim Kilt is made with pure cotton fabric. It has a beautiful pleated design at the backside. You feel comfortable in this outfit and your temperature remains normal. It gives you a fashionable look and you move confidently wearing this dress.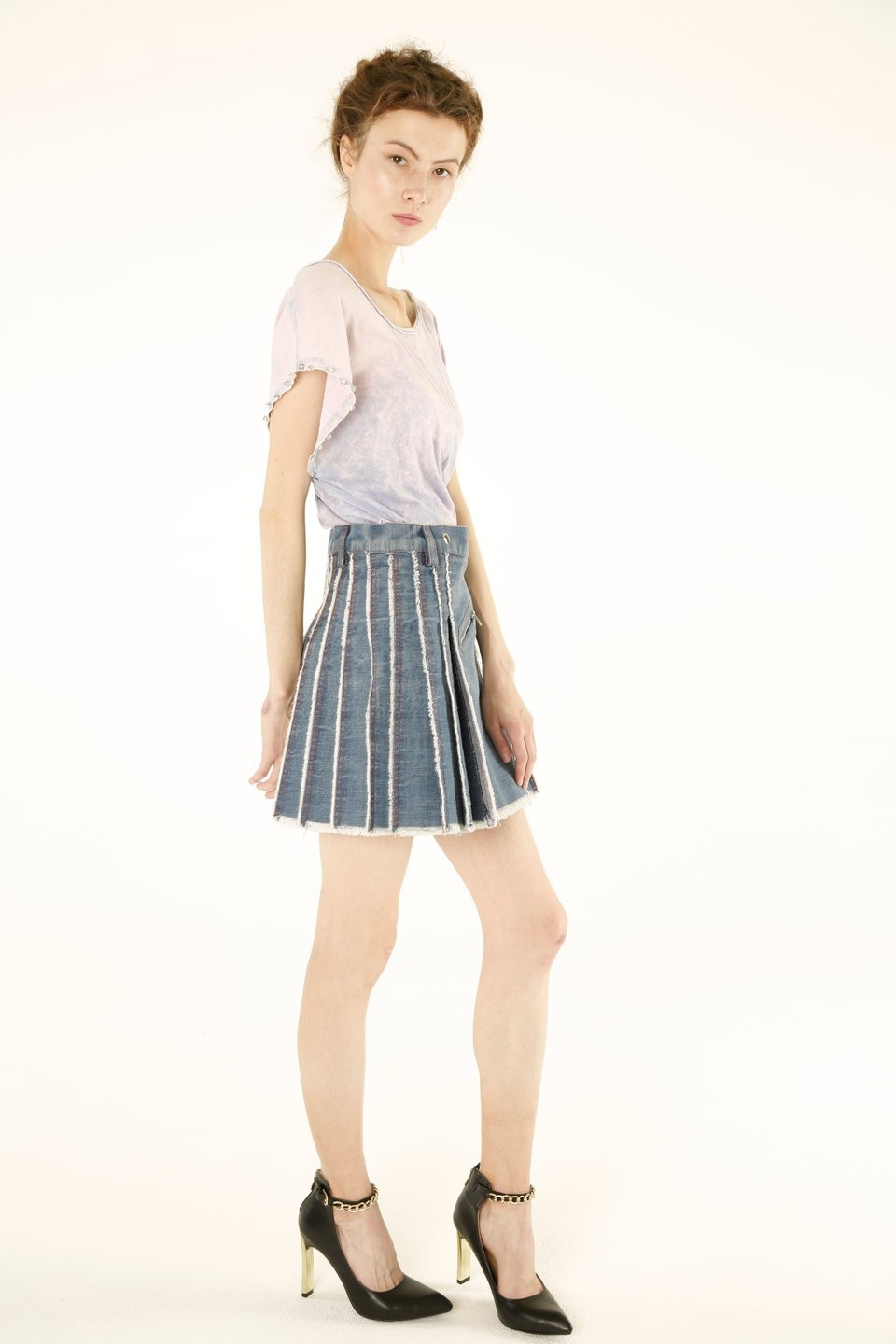 We offer a huge selection of Tartan Skirt in different Tartans that will allow you to show off your Scottish heritage. So, you can enjoy your Skirt in beautiful designs & styles.
Question: Can women wear Denim Kilts?
Answer: Yes, For this purpose we design Women Denim Kilt with short length. It gives you a more feminine look and enhances your beauty. Women can wear this stylish outfit for parties, dinners, and for daily wear.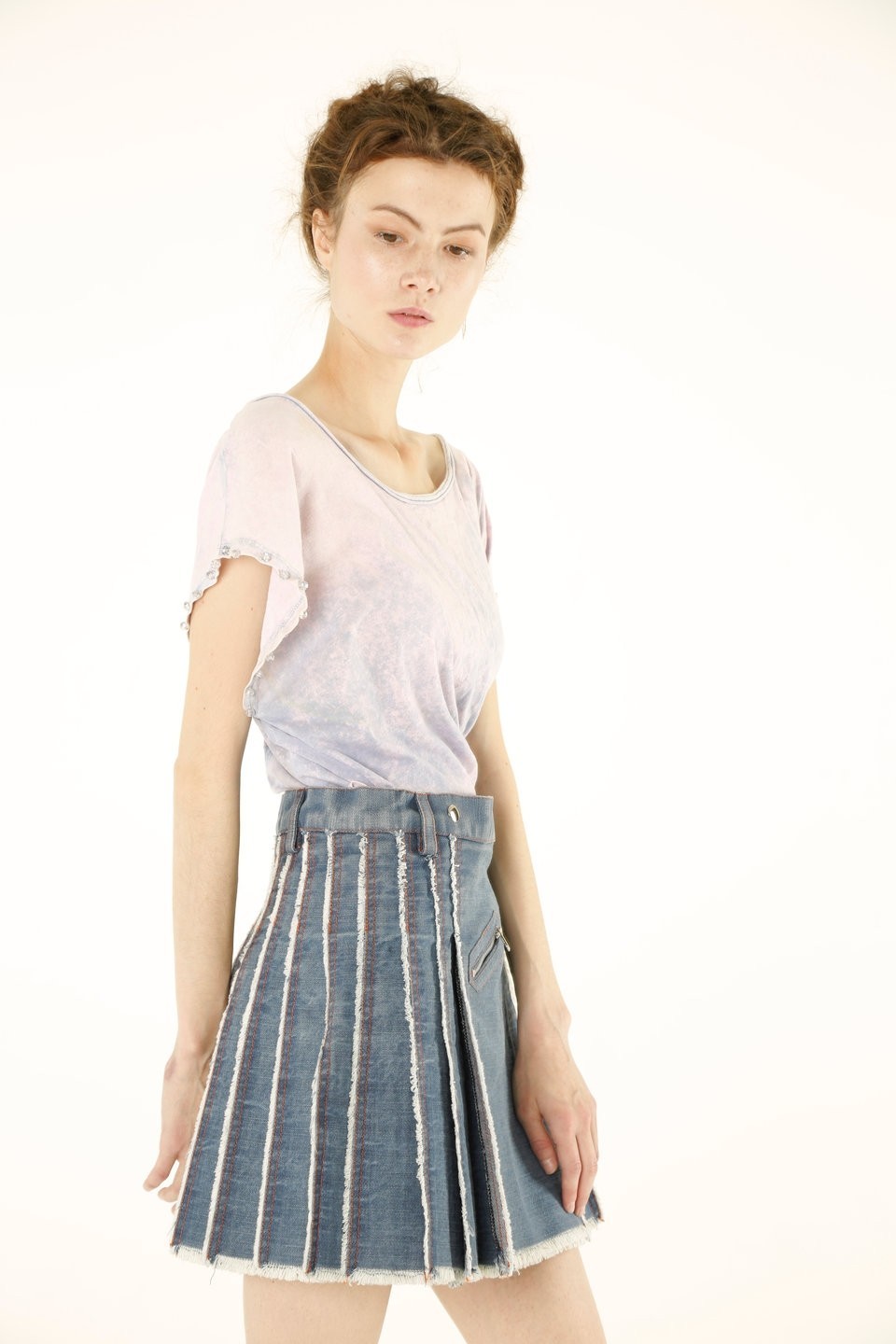 Question: What to wear with a Women Denim Kilt?
Answer: There are so many options to wear with Women Denim Kilt. You can wear a white tee and pair black high- heels to give a casual look. Wear a cropped neck shirt, it is also a good choice. Go with a sweater or a jacket in cold weather and add ankle-length boots to complete your outfit.
Question: What are the features of Women Denim Kilt?
Answer: The Women Denim Kilt is made with 100% cotton fabric. It has pleats on the backside that gives you a soft and comfortable feel. Belt loops at the waist provide you with an option to wear a belt. This kilt features a Zipper on the front that complements its look.
Question: How many types of Accessories can I use with my skirt?
Answer: Women Skirt/Kilt is the evergreen fashion culture of ladies' wardrobe around the globe. It is a traditional feminine trend. Because this gives a sensation of freedom & attractive look. It also helps you to grab the attention of others in any gathering. To enhance your charm & fascination, you can use a stunning Tartan Scarf & Tartan Handbag. It adds an amazing touch to your attire that connects you with your heritage and makes your personality more distinguished & engaging. So, you can make your event more rememberable.