Question: Can I get a yellow tartan skirt?
Answer: Mini Denim Tartan Skirt is a specially designed custom made attire. The top side is made with Denim and half bottom area has Yellow Tartan fabric. It is a combination of Scottish culture and the latest fashion.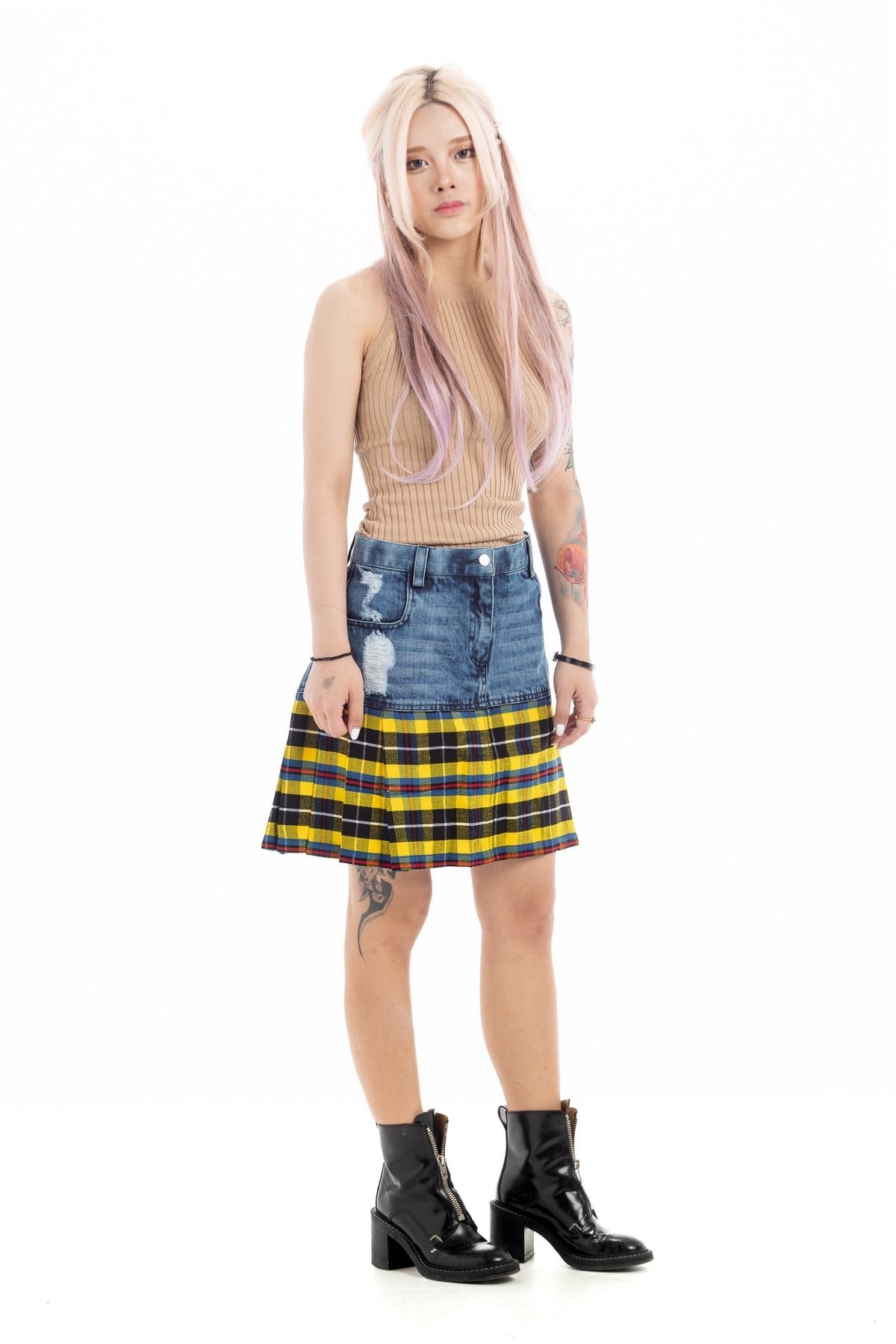 Question: Is there any bright color skirt?
Answer: The Mini Denim Tartan Skirt can be the right choice for you. It is made with Denim, with Bright Yellow Tartan at the lower part of this outfit. It makes you attractive due to its charming color combinations. There are various tartans available in rich colors available.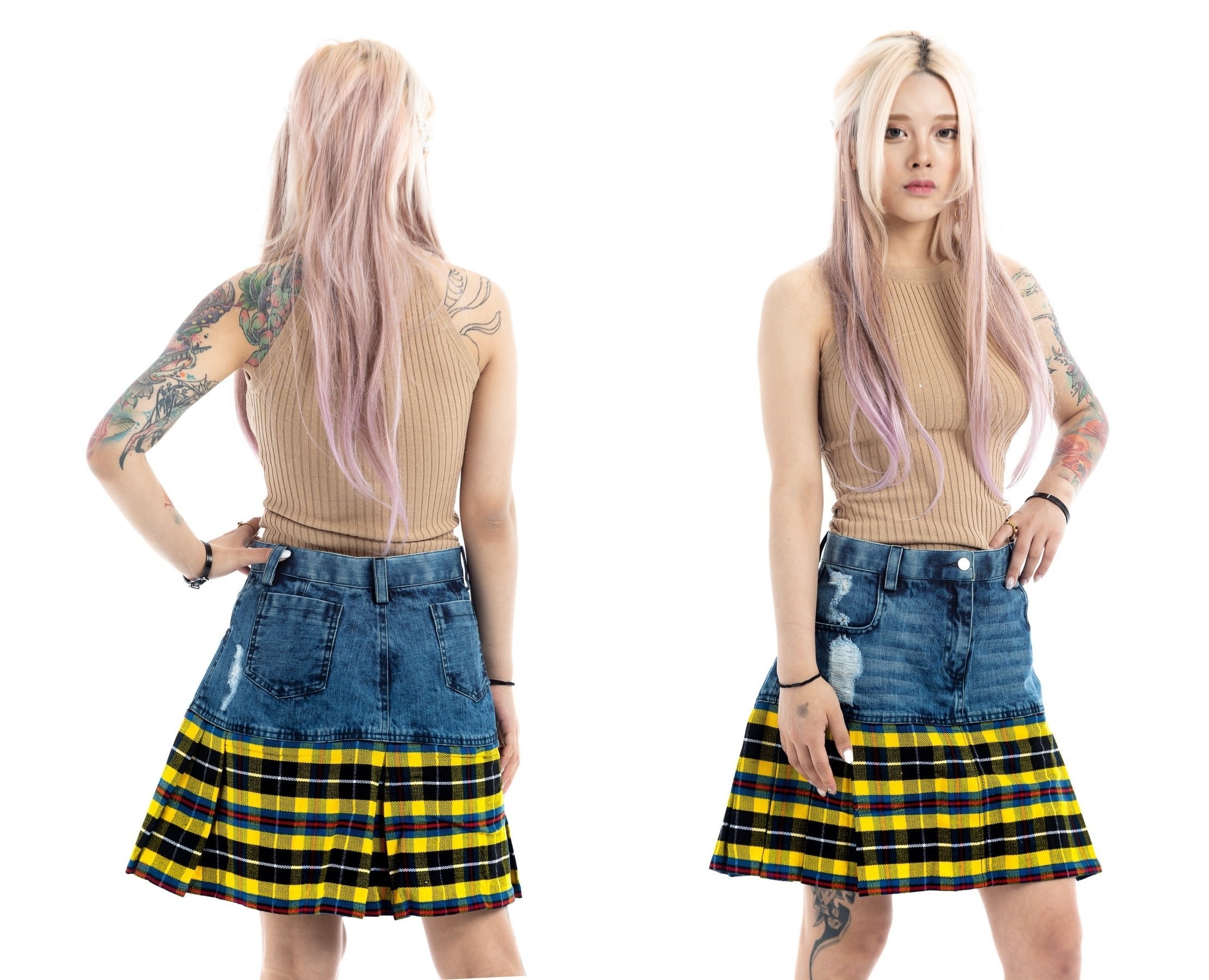 Question: How many types of Accessories can I use with my skirt?
Answer: Women Skirt/Kilt is evergreen fashion culture of ladies' wardrobe around the globe. It is a traditional feminine trend. Because this gives a sensation of freedom & attractive look. It also helps you to grab the attention of others in any gathering. To enhance your charm & fascination, you can use stunning Tartan Scarf & Tartan Handbag. It adds an amazing touch to your attire that connects you with your heritage and makes your personality more distinguished & engaging. So, you can make your event more rememberable.