Question: What is a Prince Charlie Jacket?
Answer: A Prince Charlie Jacket is a formal dress worn with a Waistcoat and a bow tie. It has a notched lapel to give a stylish look. This jacket features Diamond shape buttons at the front and also at the sleeves.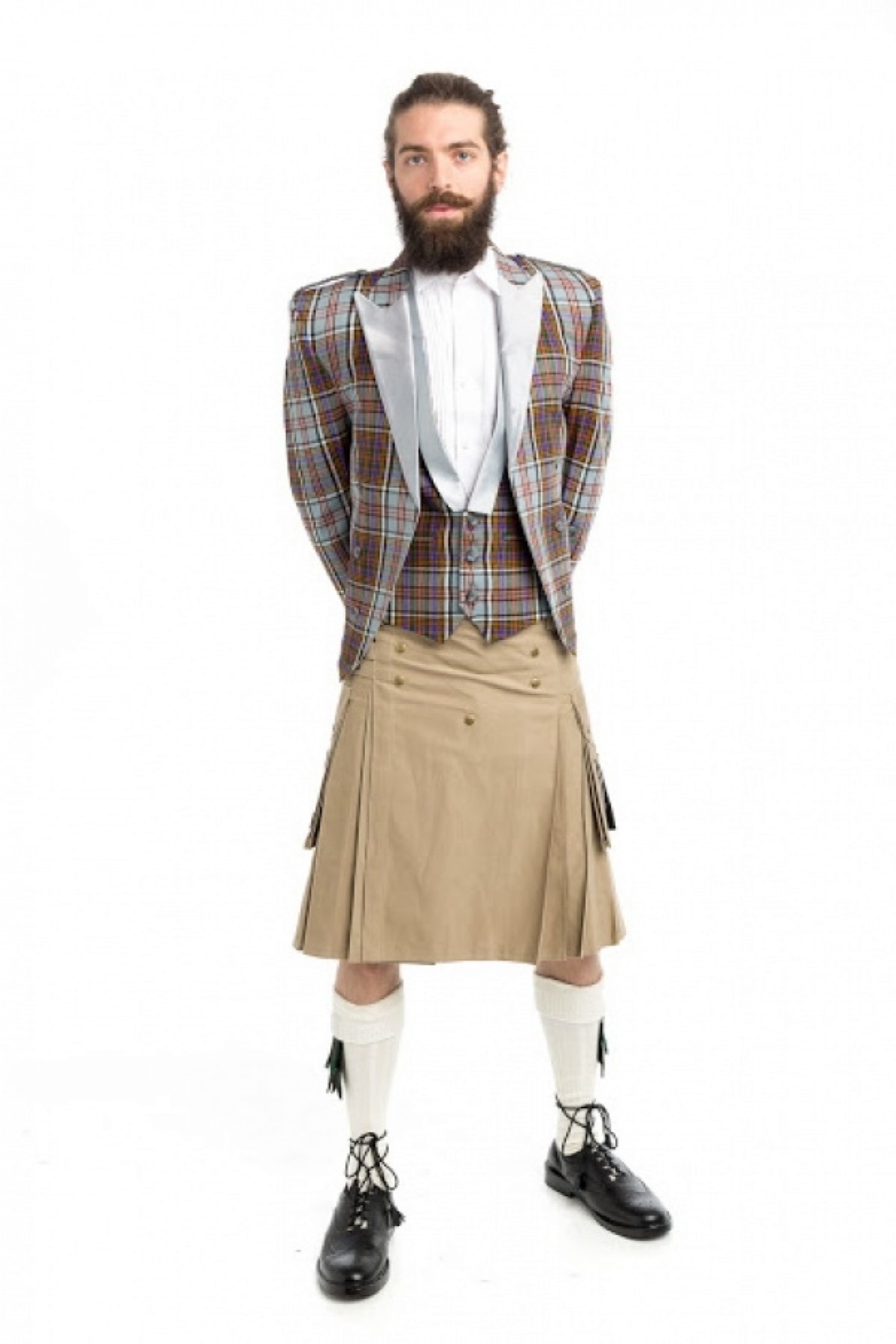 Question: Which Prince Charlie Jacket is in Style?
Answer: Traditional Scottish style Charlie Jacket is made affordable at very best quality traditionally made tartan kilt outfit. It is a combination of Scottish culture and modern style. There are so many tartans available, you can choose according to your desire.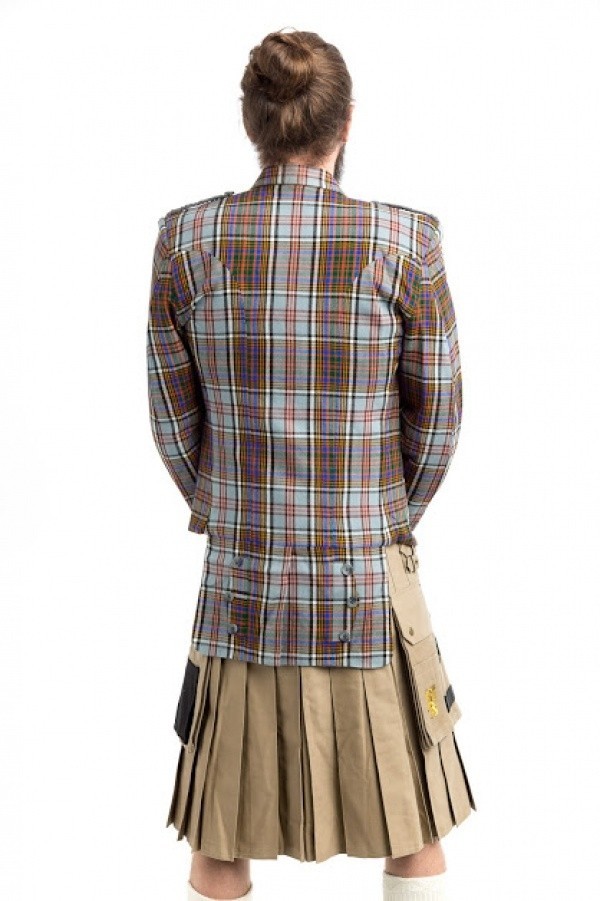 Question: How to measure chest size for Prince Charlie Jacket?
Answer: It is easy to measure for a Prince Charlie Jacket size. Simply take your measuring tape and wrap it around to the chest. Note the measurement and suppose if the size is 40, you should select for 42. You get some space and you can move easily.
Question: What kind of accessories makes my Jacket & Waistcoat more astounding?
Answer: Jackets & Waistcoat always gives a Gentleman Look. This amazing attire adds the legacy of Scottish heritage. That boosts confidence in your body language. There are a lot of accessories that make your wardrobe more attractive & distinguish. You can match up amazing Tartan Kilt with it that provides a magnificent appearance in every gathering. Moreover, you can order for Tartan Sporran, Tartan Purse, Tartan Tie, Tartan Trouser or Trew, Fly Plaid with Fly Plaid Brooch that'll help to tie your plaid, Kilt Flashes which is perfect for any size of Kilt Hose. This also helps you to get connected with highlander culture in a more elegant way by its noble style.