Question: Can you wear a Tartan Waistcoat casually?
Answer: Yes, you can wear a Tartan Casual Waistcoat as a casual dress because it is made of pure cotton material. You can wear it with a single-colour kilt or match the tartan with your vest.
At Scottish Kilt Shop, we offer a wide array of stylish Kilt Jacket that can go with all of your favorite kilt outfits.
Question: Can I wear a Tartan Waistcoat with jeans?
Answer: A Tartan Casual Waistcoat can be worn with so many combinations. You can wear Black Jeans and add a light Blue shirt with this outfit. Add Brown or Black boots to complete your outfit. There are various tartan styles available, you can choose and match with other outfits according to your taste.
Question: What is a tartan waistcoat?
Answer: Tartan Tweed Waistcoat is made with 100% Cotton fabric. It is a traditional style vest with criss-cross patterns. There are three buttons on the front and this outfit can be worn casually. There are so many tartan styles available for this outfit.
Question: What kind of accessories makes my Jacket & Waistcoat more astounding?
Answer: Jackets & Waistcoat always gives a Gentleman Look. This amazing attire adds the legacy of Scottish heritage. That boosts confidence in your body language. There are a lot of Kilt Accessories that make your wardrobe more attractive & distinguish. You can match up amazing Tartan Kilt with it that provides a magnificent appearance in every gathering. Moreover, you can order for:
Matching Tartan Sporran
The Tartan Sporran from Scottish Kilt provides you with the immense choice of style and occasion.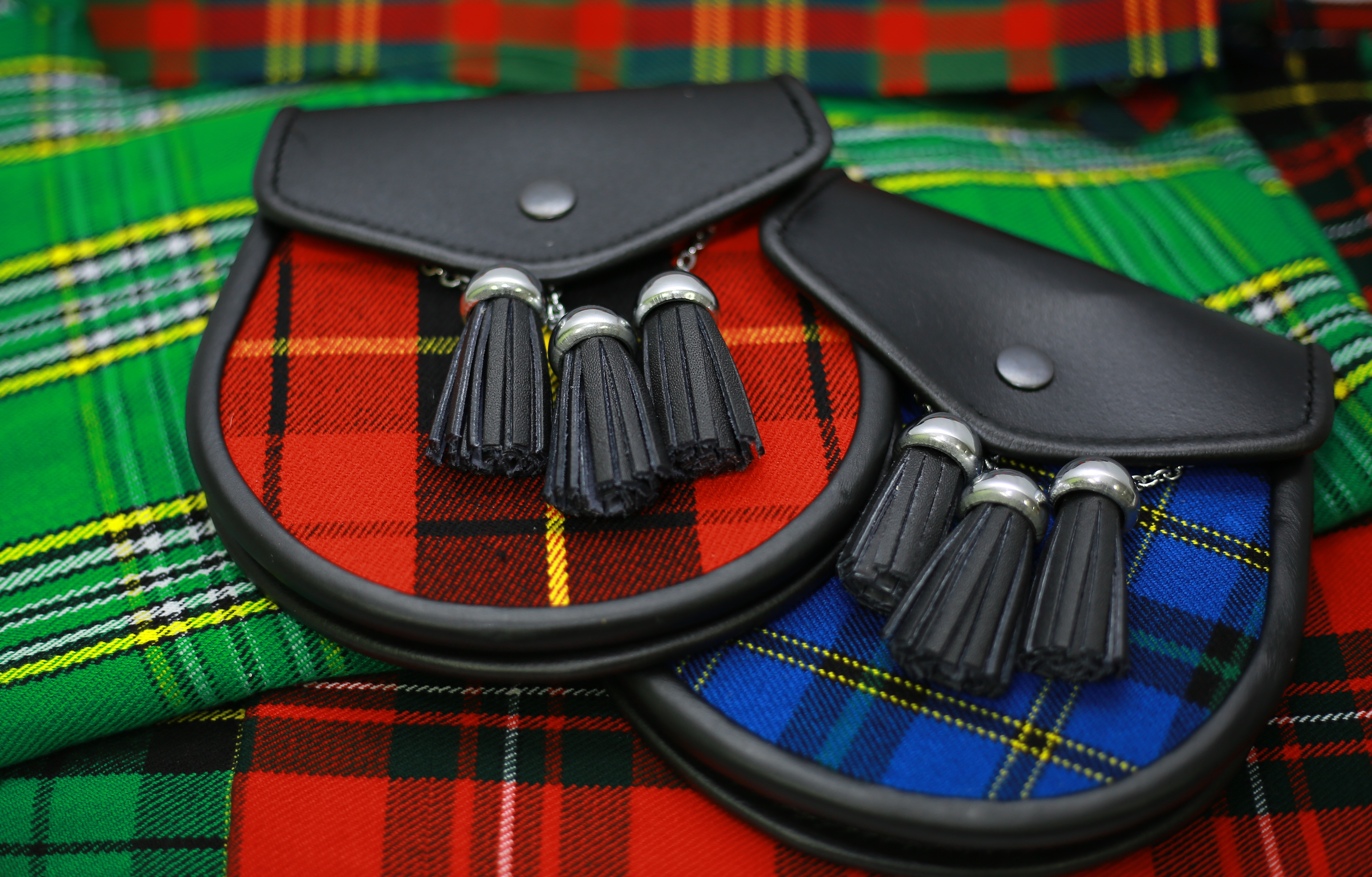 Matching Tartan Purse, Wallet & HandBags
The Tartan Purse from Scottish Kilt are designed to hold all of your important financial necessities with plenty of space inside for credit cards, debit cards, identification cards, and more.
Matching Tartan Neck Tie & Bow Tie
The Tartan Tie from Scottish Kilt provide a stylish addition to any outfit. Our ties are available in a variety of tartans designs, meaning you're sure to find the perfect one for you.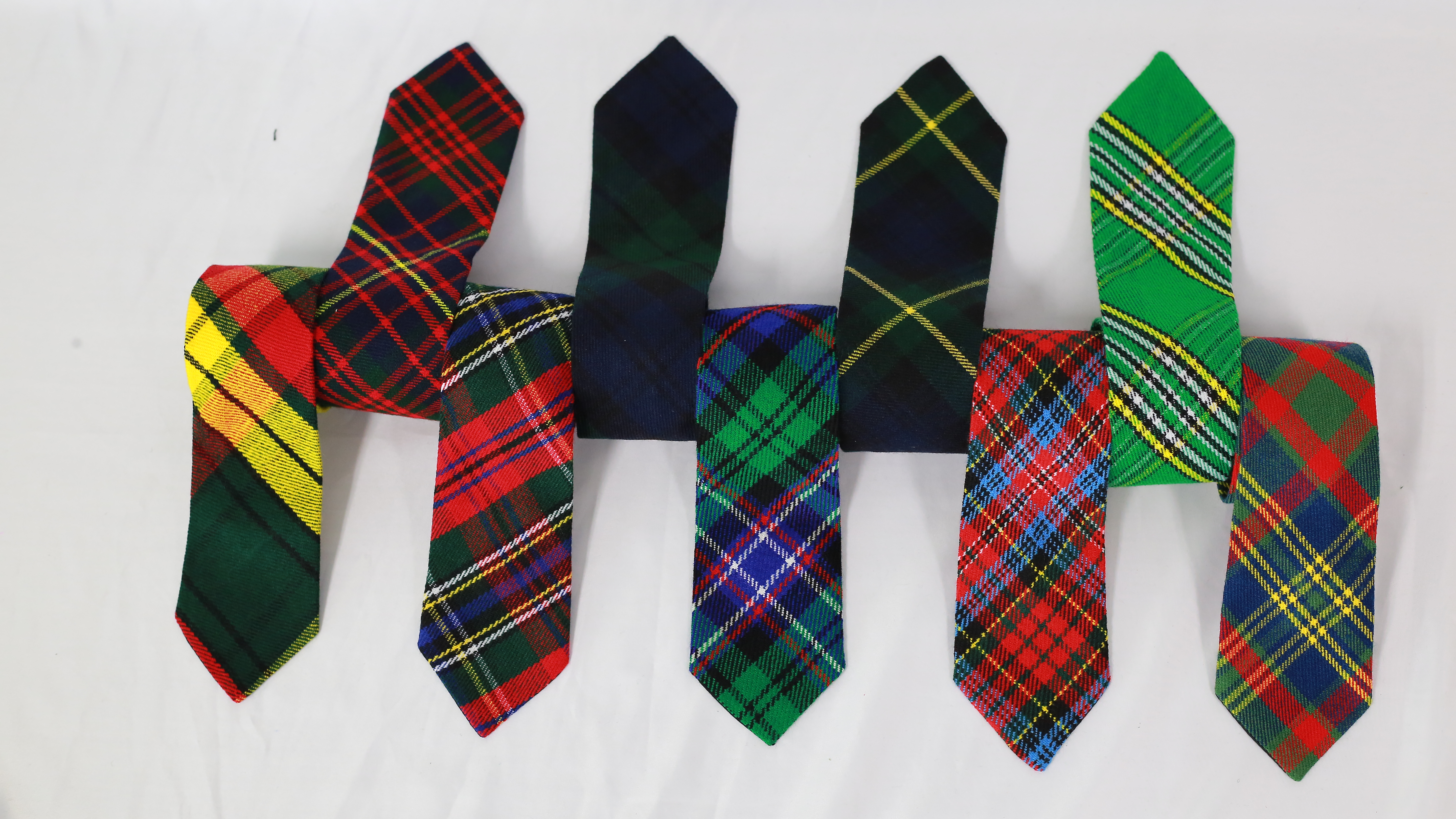 Tartan Trouser or Trew
Take everything you love about tartan kilts and transform them into a more familiar pants style with the Tartan Trouser or Trew. These tartan trews fit like a pair of pants and come in your choice of tartan colors and patterns
Matching Tartan Fly Plaid
The Fly Plaid was a large piece of cloth that goes over the left shoulder of the wearer. It is a simple square of cloth, typically 46" X 46", with fringed edges and a box pleat sewn in one corner.
Fly Plaid Brooch
Both stylish, beautifully crafted and totally functional, the Fly Plaid Brooch found here will make your kilt stand out with a bit of unique, personalized flair.
Kilt Flashes
Kilt Flashes which is perfect for any size of kilt hose.
Kilt Hose
We offer a number of high quality Kilt Hose that promise to retain their color, even through several washes.