Introduction of Kilt
A kilt is a knee-length garment having its origin in the highlands. They are typically worn by men with overlapping aprons in front and pleats at the back. Are you new to kilt-wearing? Sorting out some way to wear a kilt outfit is such a daunting task with custom and legacy can appear to be overwhelming. Regardless of whether you've been wearing a kilt since you were a fellow, recalling how to wear all the kilt accessories can be a test. At Scottish Kilt, we pour a ton of time and energy into kilts. We're tied in with aiding you with steps to style the kilt outfit you need. That is the reason we've made this simple go-to guide so you can wear your kilt with style, regardless of the event.
Steps to Wear a kilt properly
A Kilt Outfit has many pieces or we can say accessories and it is a lot easier to put them on aligned correctly. In the event that you don't know about putting it properly, this blog got you covered so let's get everything rolling:
1- Start with your Shirt and cufflinks
Start off with your shirt and cufflinks. Your shirt should be comfortable. Your shirt is going to join together with your kilt. Pick the shade of the shirt as per kilt tone. Wearing busy patterns and designed shirts ought not to be liked as they don't compliment kilts well. You can choose a Victorian Collar Shirt because it is plain and comfortable. Then, Shut off your cuffs with our matching tartan cufflinks.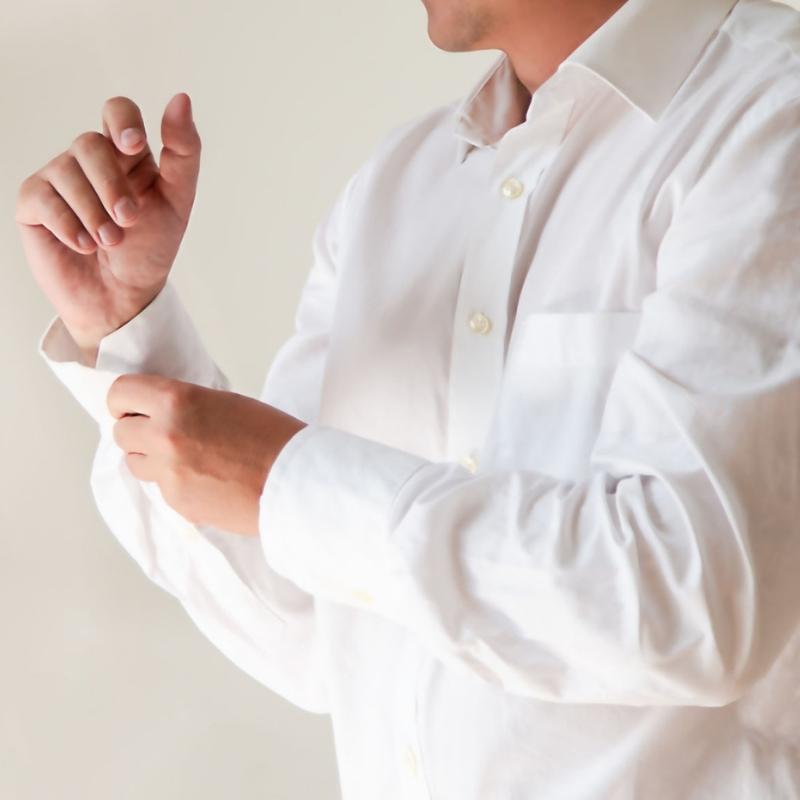 2- Wrapping the Kilt
Secondly, you need to wrap up your kilt and your pleats should be at the back. Take one side of the kilt and wrap it across your waist above your navel. And the other side over the top of the first side. This way two aprons will overlap in the front and they should be hung around your knees. Pull the straps through from the outside and fasten it to the buckle you'll find here. Select the hole on the strap that is tight enough to take the whole weight of the kilt on your body. Do the other side straps but it should be loose enough to be comfortable and tight enough to be secure.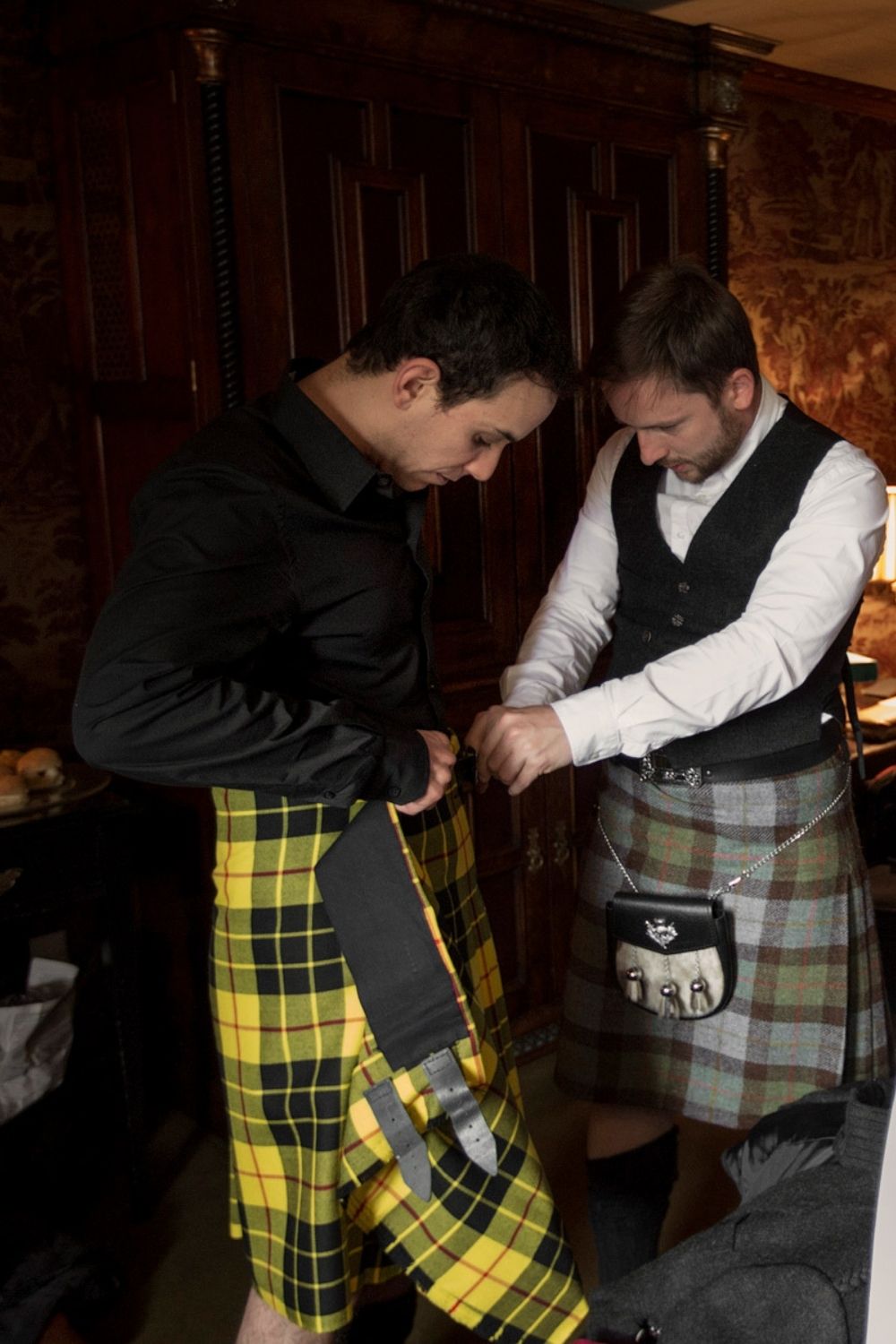 Now do the final adjustment with the lower strap and make sure everything is looking fine. If you need, you can rotate the kilt a little to ensure the sets of tartan lines. The central and symmetrical alignment of your kilt is important. In this way, the fringes are going to fall on your right-hand side which shows that you have worn it the correct way. So, in this step, you have wrapped up your kilt causing it to drop down to the middle of the knees.
3- Putting on the kilt hose, flashes
Put on your Kilt hose, you are going to adjust it after putting on the flashes. Fitting the flashes in this step means that they will be perfect sitting on your hose when you are lacing up brogues. Your Kilt Flashes should always be matched with the tartan of your kilt. Fasten your flashes below the knees which should be off to the outside of the leg. Then, fold the hose over the garter, leaving about half the flashes showing. You can also wear them facing at the front but most preferably they are worn facing outside.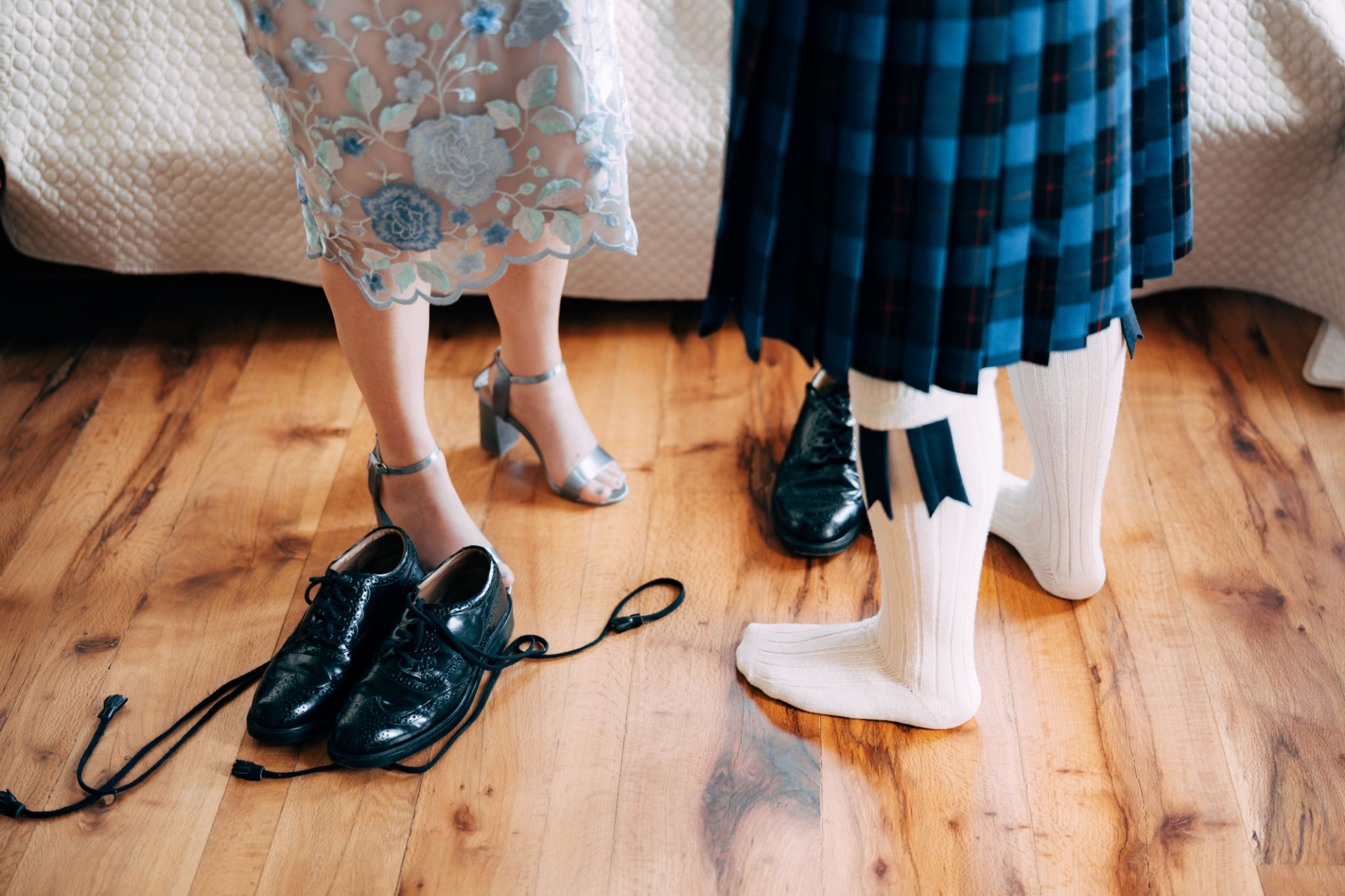 4- Next up putting up brogues
So, now it is time to put on your favorite Ghillie Brogues. Lacing them up is the one traditional way it is worn. You can always tie them high or low as your preference. There are three ways to tie them;
High front tie: Pull your laces together up high to check if they both are of the same length. Insert a knot for keeping some tension on the laces then twist those laces two to three times. Pull them tight right after that, and take them behind just above the ankle bone and back to the front to cross the middle. Moving it up the calf and crossing it behind bring it all over to the front and tie a simple reef. And when you are done just make sure the crosses are nice and tidy.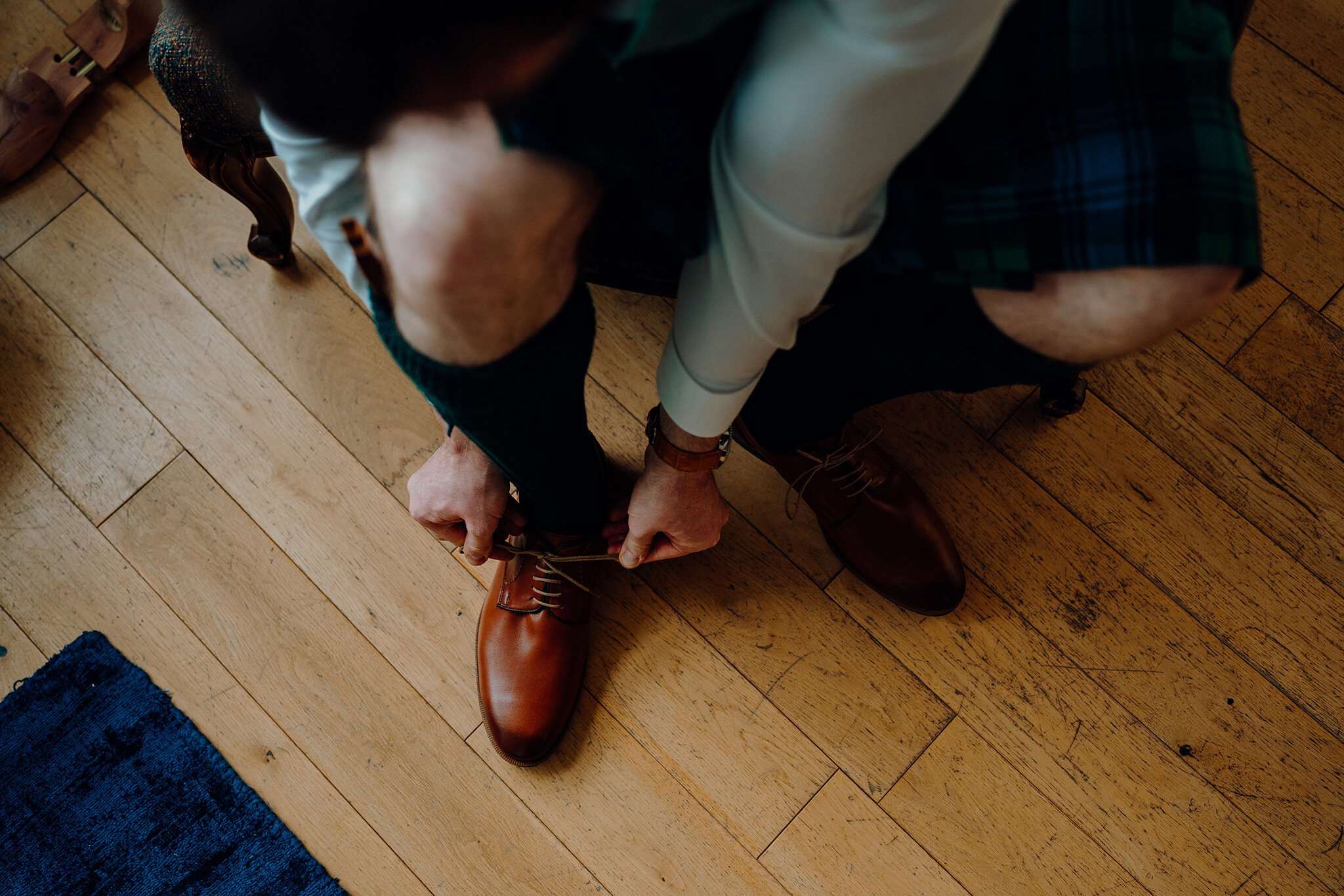 Side Tie: This is very similar to the first one but knotted at the side of the calf. Starting stages are the same as a high front tie but at the end, you will do the final knot at the side. Make a bow there and make sure the laces hang equally to the same length. Do final adjustment at the end to ensure everything is neat.

Low Tie: Lastly, we have low ties. Start with the same procedure as we did for the High front tie but remain lower around your ankle. Tie the standard shoelace bow hanging straight downwards evenly and you are good to move further.
5- Setting up the Sporran
Now your kilt is off to the finishing touches starting with sporran. Our Sporran guide will let you know which Sporrans is best for your occasion. As with any formal wear kilt, you should definitely style it using a full dress sporran. If your chain is not attached to the sporran just clip it through the little hoops provided at the back. Stretch the chain behind your back and the sporran should sit over your abdomen. Then swing the whole thing around and bring the buckle towards the front to tuck it in. Lastly, bring your sporran to the front at its perfect position.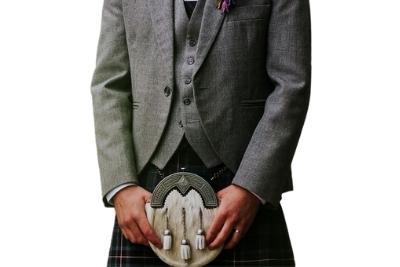 A tip for you, in this case, is that hooking the chain strap over the buckle can be a bit comfortable.
6- It's time to attach the kilt pin
Yayy! You are just two steps away and now it is time to attach the Kilt Pin. Kilt pins are available in a variety of ranges including Lion Rampant, the Scottish thistle, and much more. Attach your kilt pin to the front of your apron to avoid flapping. Perhaps, pin it almost four inches from the bottom and two inches from the side. Kilt pins are decorative while providing some purpose.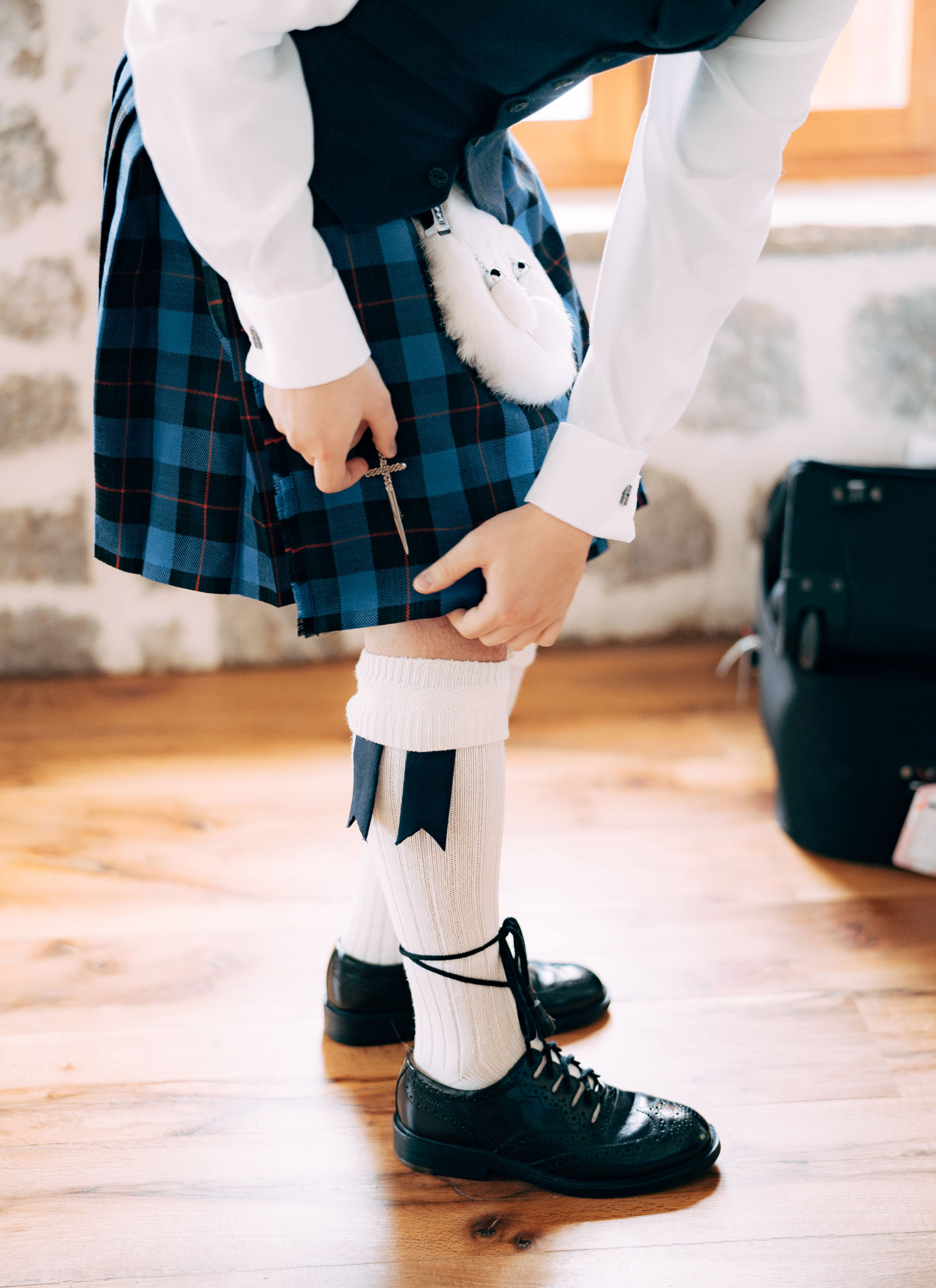 7- Putting on your jacket and vest
The important step of formal wear is putting on your jacket and vest. While putting on vests just remember that there should be a strap at the back to adjust the size whether it is too tight or loose. Pull it down over your body and adjust if it is sitting perfectly on your body or not. Now it is time to put on a jacket. Grab your jacket and add it on. If you are wearing a Prince Charlie jacket then a matching vest is a must-have for sure. They will complement each other and will complete your formal attire in a pleasing manner. But if you're wearing an Argyll jacket then a waistcoat would be optional.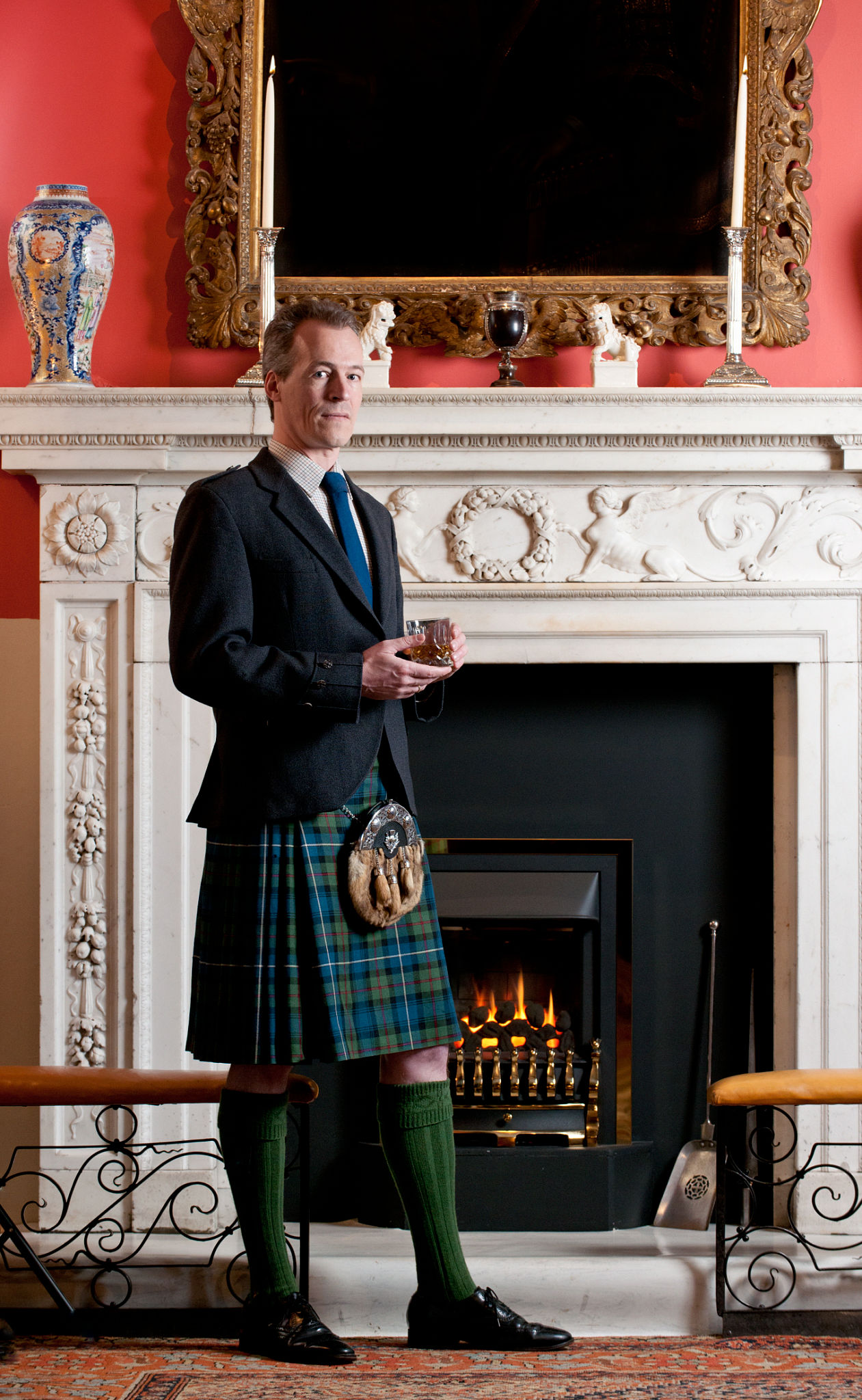 8- Adding Fly plaid and brooch
The last but not the least step for the formal kilt weaning is adding Fly Plaid and brooch to your outfit. This step is very unique for highlanders. The plaid is always worn on the left shoulder, put through your jacket applet and down to the bottom. Secure it with a Kilt Brooch as it will make sure that the plaid is perfectly placed. And then we are done. Dress to impress with pride and show your love for Scottish heritage through this.
"Have you any question about Kilts, Tartans, Accessories, Kilt Outfits - We will here to answer your queries."