Question: What is the Shaw Tartan?
Answer:
Shaw Tartan
In England the name Shaw comes from the Old English word 'sceaga' from a similar Norse word which originally meant a wood; the English form commonly means 'a dweller in or by the wood'. There were several forms of this name there, due to dialectical differences, among these are Shaw, Shave, Shay, and Shea. It is these last two forms that give an Irish connection. The Shaw Tartan is dark green, navy, black, and red in color and exudes the clan's strength and fidelity.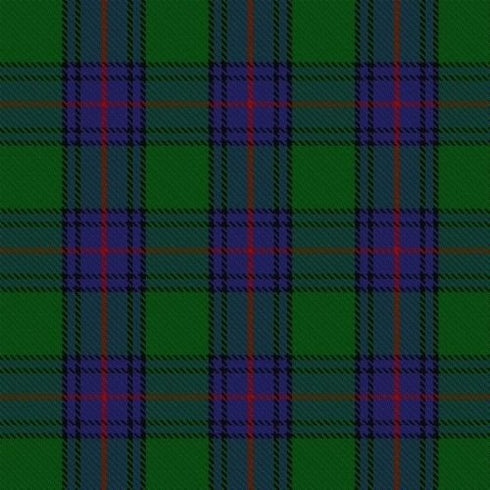 Shaw Clan
Clan Shaw are a Highland clan, and one of the principal clans of the ancient Chattan Confederation. The Shaws are descended from Shaw MacDuff, a son of the Earl of Fife. MacDuff was made keeper of Inverness Castle by King Malcom IV. An ongoing feud with clan Comyn led the Shaws to an alliance with Robert the Bruce - Clan Shaw would later fight alongside Bruce at the Battle of Bannockburn in 1314. The Shaw clan motto is "Fide et Fortitudine" (By fidelity and fortitude) and the clan crest is a hand holding a dagger.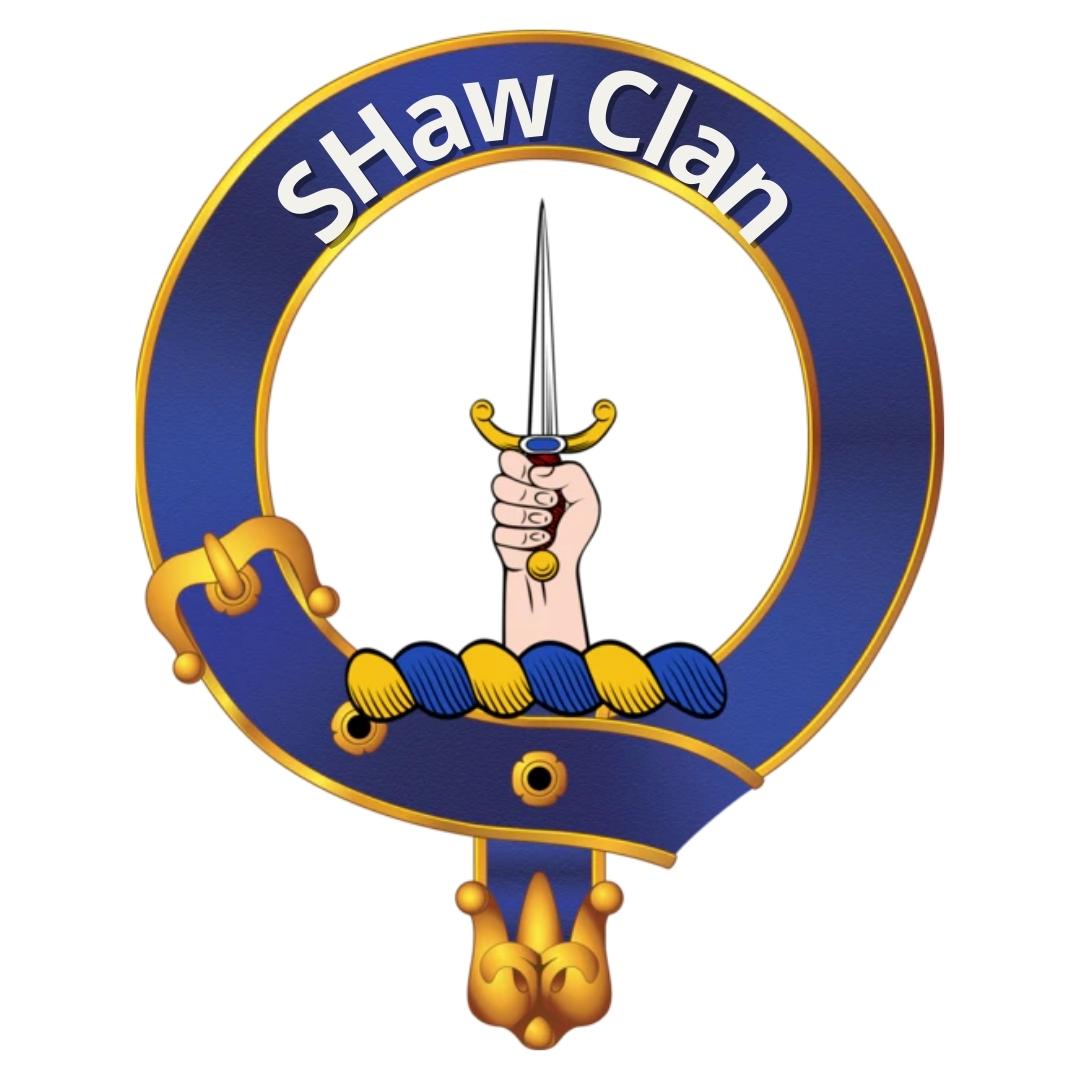 Where did the Shaw clan come from?
The earliest forms of tartan shawls date back to the 16th century. Back then, the shawl was a long piece of woolen fabric draped across the body, similar to a cloak. Its primary purpose was to keep people warm, as it was worn over other clothing during cold weather. Back then, many people made their own shawls using locally sourced materials such as dyed sheep's wool. It wasn't until the 17th century, when the fashion industry was booming, that shawls started being produced by local artisans in Scotland. As the popularity of Scottish fashion grew, more and more people wanted to be associated with Scottish culture through clothing. By the 18th century, tartan shawls were worn as a symbol of Scottish pride, not only by Scottish men but also Scottish women. As time went on, the tartan shawl became a must-have fashion accessory in Scotland, with high-end shawls being sold for exorbitant prices. In fact, for a long time, the shawl was one of the most expensive clothing items in Scotland.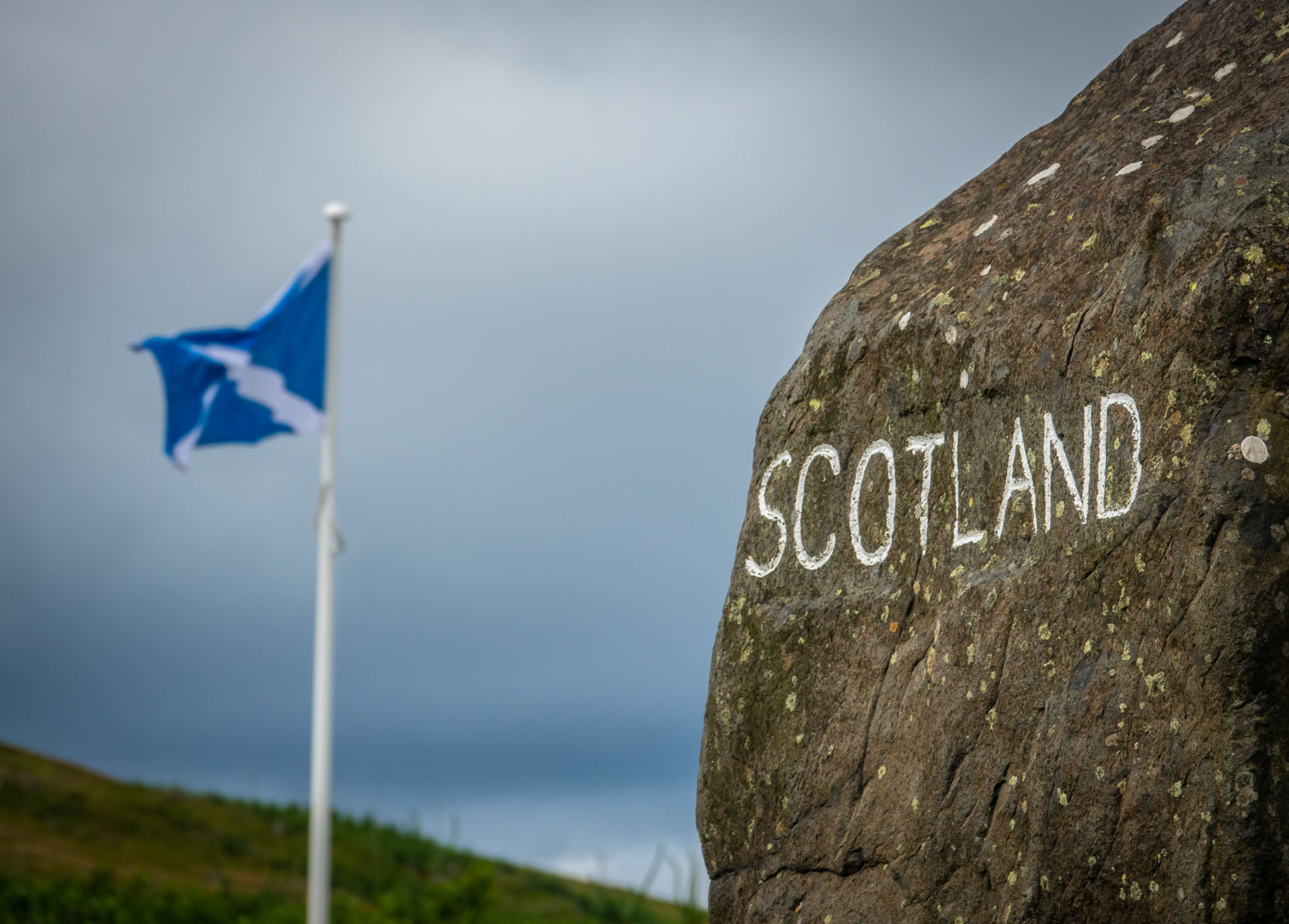 What is the Design of the Shaw Tartan?
Like all tartan shawls, the Shaw Clan Tartan features checks or stripes in a particular colour combination. While the specific colours of the Shaw Tartan are open to debate, most people agree that it is predominantly red, blue and black. The designs of early tartan shawls vary widely and some of these designs are still in use today. For example, the Black Watch Shaw is a variation of the Black Watch Tartan that is commonly associated with the Scottish military. The Shaw Tartan is one of the most popular tartan shawl designs in the world. It is so popular, in fact, that it has been registered under the UK's Protection of Woven Fabrics Act. This means that it is illegal to produce and sell Shaw Tartan shawls without permission. Shaw Tartan shawls are primarily used as clan regalia, with only certain individuals in a clan being able to wear them.
Looking to buy tartan fabric or kilt ?
Struggling to find the perfect tartan for your kilt, just head over to Scottish kilt to get your ideal tartan fabric for any special corporate event or family gathering. All our tartan kilts are handmade and made to measure so actually, you can order any size and length. Our wide range of fabrics consists of over 200+ authentic tartans. You Can Tartan Kilt at an affordable Price. Therefore, you can ask for any kind of custom made products.