Question: Is Clan Skene Scottish or Irish?
Answer: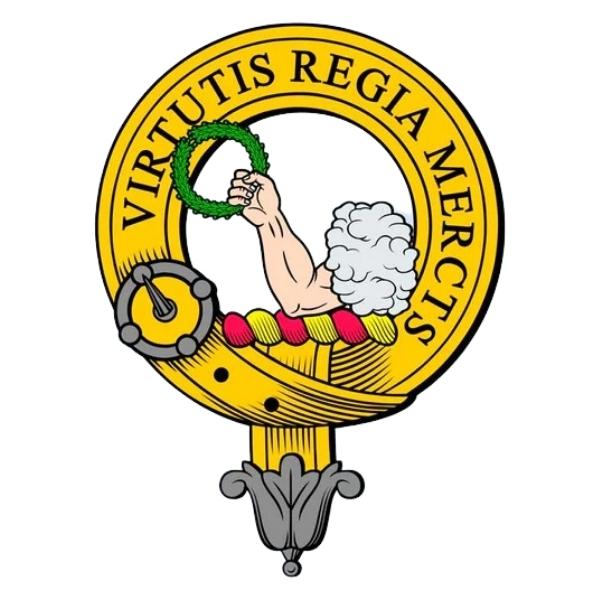 Motto: Virtutis regia merces (A palace the reward of bravery)
Region: Lowlands Scotland
Lands: Skene, Aberdeenshire
Clan Chief: Dugald Skene of Skene
Gaelic Name: MacSgian
Clan Crest Description: Proper, a dexter arm coming from the shoulder out of a cloud, bearing out a triumphal crown in the hand.
Clan Skene is a Scottish Clan. The Skenes' tragic history culminated in 1827, when the direct line of Skenes of Skene died out. All of the family's properties were eventually handed to a nephew, the Earl of Fife, whose family still owns them now. Three clan leaders were killed on the battlefields of Harlaw, Flodden, and Pinkie, hence the clan Skene does not have a good track record in warfare.
In Gaelic, the Skene clan is known as Siol Sgeine or Clann Donnachaidh Mhar. The traditional origin of the name can be traced in a Robertson tale from the eleventh century. A younger son of Robertson of Struan is supposed to have saved the king's life by slaying a fierce wolf with only a tiny knife or'sgian.' He was honoured for his good conduct with a gift of lands in Aberdeenshire called after the sword that had given him great prosperity.
As a result of their ownership of this land, the family got their name. This story is preserved on the Skene chief's shield, which depicts three wolves' heads impaled on daggers or 'durks.'The first recorded bearer of the name Skene is John de Skeen, who lived during the reign of Malcolm III.
Clan Septs
Clan Skene septs include Cariston, Dyce, Hallyard, and Carnie.
Clan Chief
On February 17, 1994, the Lord Lyon King of Arms recognised Danus George Moncrieff Skene of Skene as Chief of the Name and Arms of Skene. His son, Dugald, was also recognised in the matriculation as the heir presumptive. Danus Skene had matriculated his arms in 1992 as Skene of Halyards. In 1672, John Skene of Halyards matriculated his arms in the Lord Lyon's book, establishing that he was derived from chief James Skene of that Ilk, who died around 1604. Danus Skene contended in his appeal to Lord Lyon that when Alexander Skene died in 1827 with no male issue, the succession went to the next most senior family, the Skenes of Halyards.
Question:
What is the colour pattern of Skene Tartan?
Answer:
Skene Tartan is distinguished by dark green, sky blue, and red lines. The beginnings of the clan Skene are recorded in an 11th century story from the clan of Robertson. It is said that the younger son of Struan's Robertson chief saved the King's life by slaying a ferocious Wolf with just his Sgian-dubh.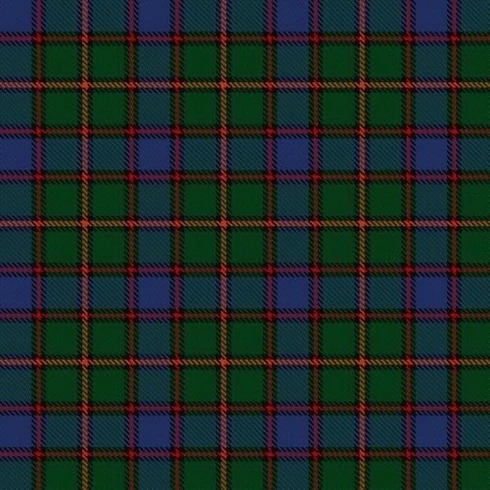 Clan Skene Tartan pattern will make your outfits more trendy and exquisite. We have a large range of high-quality kilts. Jackets, skirts, and other clothing in this stunning Skene Tartan. To enhance your experience, we pay attention to the smallest elements that make this Tartan a fashionable item that matches the family's polished style. You may purchase any of the articles mentioned below in this tartan, and we will create your clothing exactly to your measurements.
Question: From where I can find Skene Tartan Fabric?
Answer: When it comes to finding your own tartan to represent not only your Scottish heritage but also your personality. You can find Skene Tartan Fabric by the yard at a very low price which has a very astonishing print, color or pattern, that you could prefer which allows you to create the perfect kilt and much more. These Tartan fabrics are made with the highest-quality acrylic wool and are about 54 inches wide in order to ensure that you are satisfied with the look and feel of each yard you purchase.
Question: What accessories should I get with Skene Tartan?
Answer: Carrying on the Scottish legacy of bravery, adventure, and pride, we offer a wide range of Scottish kilts, skirts, and other Kilt Accessories. Stitched with love and dedication, customized to your comfort and desire, Scottish Kilts gives you the freedom to be a true representative of your Clan and proud Scots man. With this mission, Scottish Kilt is striving to provide you with a huge range of accessories in all possible tartans, Now you may order/select perfect matching accessories with your desired tartan. Like you may have:
Matching Tartan Sporran
The Tartan Sporran from Scottish Kilt provides you with an immense choice of style and occasion.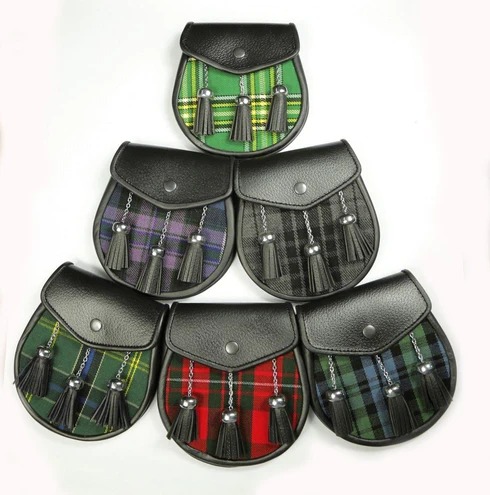 Matching Tartan Purse, Wallet & HandBags
The Tartan Purse from Scottish Kilt is designed to hold all of your important financial necessities with plenty of space inside for credit cards, debit cards, identification cards, and more.
Matching Tartan Neck Tie & Bow Tie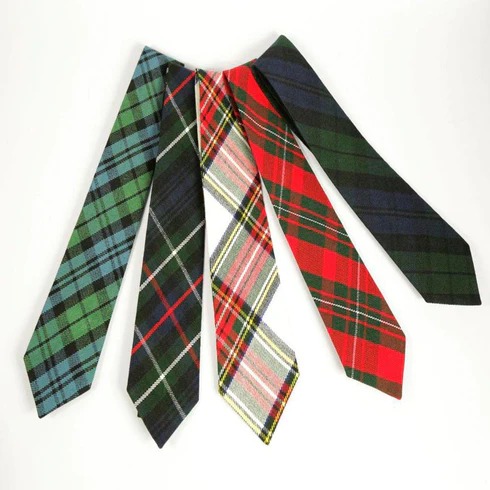 The Tartan Tie from Scottish Kilt provides a stylish addition to any outfit. Our ties are available in a variety of tartans designs, meaning you're sure to find the perfect one for you.
Matching Tartan Fly Plaid
The Tartan Fly Plaid was a large piece of cloth that goes over the left shoulder of the wearer. It is a simple square of cloth, typically 46" X 46", with fringed edges, and a box pleat is sewn in one corner.
Fly Plaid Brooch
Both stylish, beautifully crafted, and totally functional, the Fly Plaid Brooch found here will make your kilt stand out with a bit of unique, personalized flair.
Matching Tartan Flashes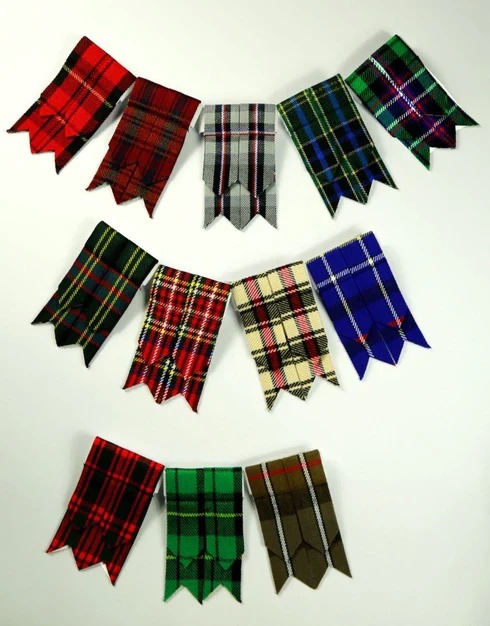 Tartan Flashes is perfect for any size of kilt hose.
Matching Tartan Scarf
Tartan Scarf differs in weight and color from season to season but its prices remained in the normal range without compromising on class and quality that is the hallmark of purely Scottish traditional Tartan Scarfs.