Question: Is there a Pringle tartan?
Answer:
While there is no official Pringle tartan, bearers of the name are expected to wear one of the three'regional' Galawater tartans - Galawater, Galawater Old, or Galawater New. The Pringles had a tight relationship with the Douglases, and their fate was frequently entwined with that of this powerful and ambitious Borders family.
The Pringles served as'scrutifers', or squires, to the Earls of Douglas from the fourteenth century, and Adam de Hoppringill served as squire to James, the 2nd Earl of Douglas, in the battle of Otterburn in Northumberland on August 5, 1388.
The Scots had previously been embroiled in a conflict outside the walls of Newcastle when the young Earl of Douglas managed to take the silk pennant from the lance of his opponent Henry Percy, heir to the 1st Earl of Northumberland and better known to history as Henry Hotspur.
Clan Pringle Tartan colours include bottle green, yellow, black, and white stripes. It derives from a region near Galashiels and comes from the time of Alexander III of Scotland in the 12th century. The clan has a long history in the woollen business, serving as squires to the Earls of Douglas in the 14th century. Several Pringle females served as Prioresses of the Coldstream Convent.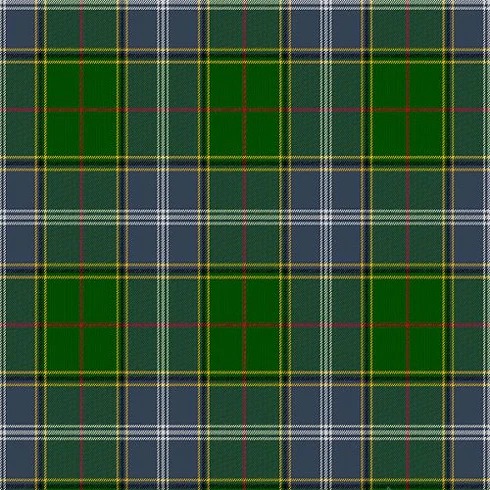 This tartan is not only a symbol of your Scottish heritage, but will make any outfit you put together more stylish and elegant! This page lists all clothing that's made from this special pattern. Clicking on above-mentioned link – you can view the available Kilt Suits, Embroidered Waistcoats, Women's Jackets and much more!
Question: What nationality is the name Pringle?
Answer:
Motto: Amicitia Reddit Honores (Friendship Gives Honour)
Region: Scottish Borders
Clan Chief: Sir Norman Murray Archibald MacGregor Pringle of that Ilk and Stichill, 10th Baronet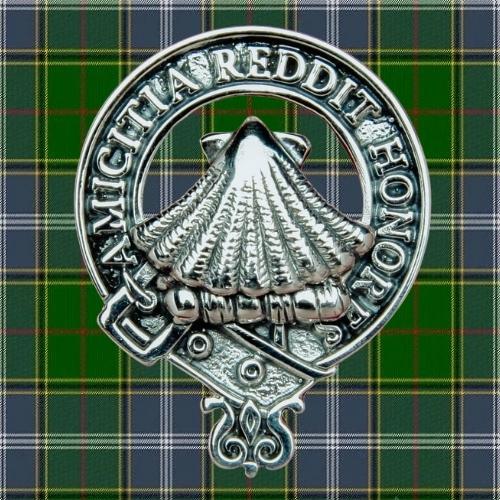 Clan Pringle is a Scottish Borders Lowland clan. English and Scottish (Northumbria): habitational name derived from a location near Stow Roxburghshire Formerly known as Hop(P)Ringle, it is derived from the Middle English word hop, which means "enclosed valley," and an Old Norse name composed of the byname prjónn, which means "pin peg," and an unidentified second element.
Question:
Where is the Pringle family from?
Answer:
Pringle family relocated throughout time when census years were chosen. Between 1840 and 1920, the Pringle surname was found in the United States, the United Kingdom, Canada, and Scotland. In 1891, the United Kingdom had the most Pringle families. There were 31 Pringle families in Pennsylvania in 1840. This represented almost 25% of all Pringles reported in the United States. In 1840, Pennsylvania had the greatest number of Pringle families.
Find out where families with the surname Pringle resided by using census records and voter lists. Names of household members, ages, birthplaces, addresses, and occupations are frequently found in census records.
The surname Pringle is one of the oldest Scottish Borders place names. Since the Dark Ages, Pringles have lived in the Gala Water area of the Scottish Borders, and the surname was first mentioned in the reign of King Alexander III of Scots in the mid-13th century. It is a Scottish place-name derived from the name of our first farmstead in the Parish of Stow of Wedale, "Hoppringill."
Question: From where I can find Pringle Tartan Fabric?
Answer: When it comes to finding your own tartan to represent not only your Scottish heritage but also your personality. You can find Pringle Tartan Fabric by the yard at a very low price which has a very astonishing print, color or pattern, that you could prefer which allows you to create the perfect kilt and much more. These Tartan fabrics are made with the highest-quality acrylic wool and are about 54 inches wide in order to ensure that you are satisfied with the look and feel of each yard you purchase.
Question: What accessories should I get with Pringle Tartan?
Answer: Carrying on the Scottish legacy of bravery, adventure, and pride, we offer a wide range of Scottish kilts, skirts, and other Kilt Accessories. Stitched with love and dedication, customized to your comfort and desire, Scottish Kilts gives you the freedom to be a true representative of your Clan and proud Scots man. With this mission, Scottish Kilt is striving to provide you with a huge range of accessories in all possible tartans, Now you may order/select perfect matching accessories with your desired tartan. Like you may have:
Matching Tartan Sporran
The Tartan Sporran from Scottish Kilt provides you with an immense choice of style and occasion.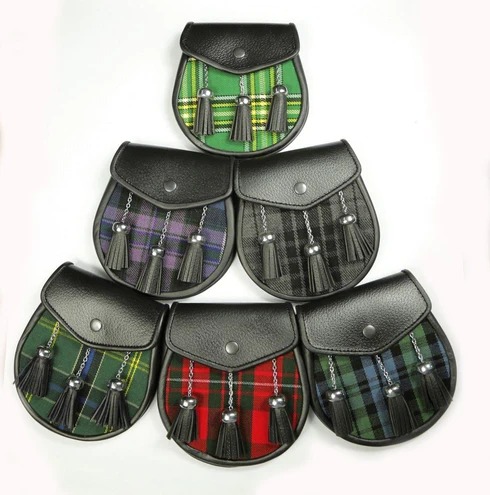 Matching Tartan Purse, Wallet & HandBags
The Tartan Purse from Scottish Kilt is designed to hold all of your important financial necessities with plenty of space inside for credit cards, debit cards, identification cards, and more.
Matching Tartan Neck Tie & Bow Tie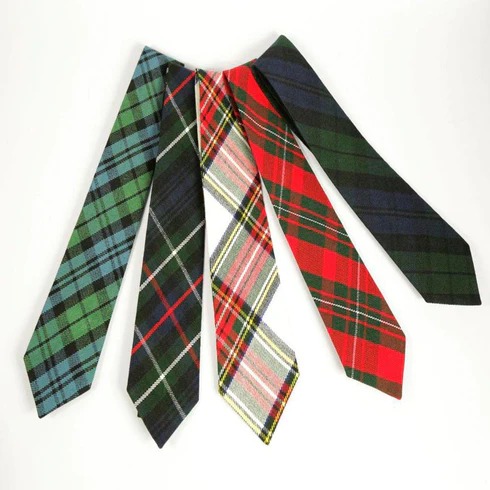 The Tartan Tie from Scottish Kilt provides a stylish addition to any outfit. Our ties are available in a variety of tartans designs, meaning you're sure to find the perfect one for you.
Matching Tartan Fly Plaid
The Tartan Fly Plaid was a large piece of cloth that goes over the left shoulder of the wearer. It is a simple square of cloth, typically 46" X 46", with fringed edges, and a box pleat is sewn in one corner.
Fly Plaid Brooch
Both stylish, beautifully crafted, and totally functional, the Fly Plaid Brooch found here will make your kilt stand out with a bit of unique, personalized flair.
Matching Tartan Flashes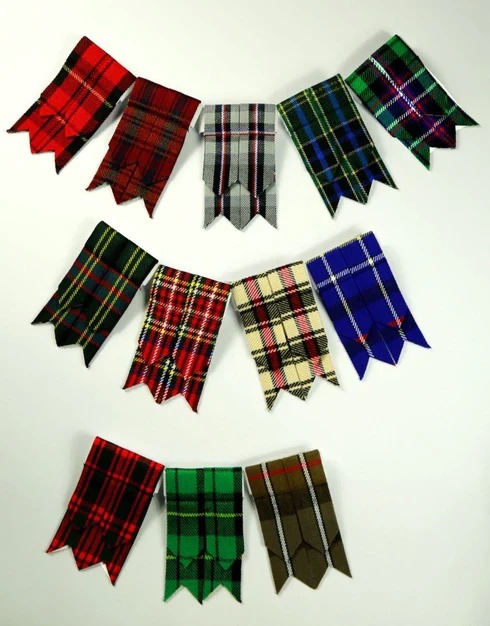 Tartan Flashes is perfect for any size of kilt hose.
Matching Tartan Scarf
Tartan Scarf differs in weight and color from season to season but its prices remained in the normal range without compromising on class and quality that is the hallmark of purely Scottish traditional Tartan Scarfs.