What is the History And Motto of Gray Hunting Tartan?
Answer: The Motto of Gray Hunting Tartan Is Anchor, Fast Anchor.
Gray Family History:
Fulbert de Gray was Great Chamberlain to Robert, Governor of Normandy, and owned by Picardy. There is a tradition that his daughter Arlotta was the mother of William the Conqueror and that the family came to England in 1066 with the Norman Conquest. The name first appeared in Scotland in 1248 and Henry Gray of Fife paid tribute to Edward I in 1296, but, like many other stable families of that time, he succeeded Robert the Bruce when the time was right. It was Sir Andrew Gray who crossed the Edinburgh Castle rock to retrieve it in English in 1312 and was awarded a place at Longforgan in Perthshire. In 1377, the lands of Fowlis also passed on to the Gray family by marrying the daughter of the powerful Maule family, and in 1444, the descendants of Sir Andrew, also Sir Andrew, and a faithful supporter of James I and II, were created 1st. Lord Gray. The Grays then stayed close to Stewart's ruling House. Patrick, son of 2nd Lord Gray, was the Gentleman of the Bedchamber of James II. King 3 Gray was King Justice General of Scotland in 1506. Patrick, 5th Lord Gray, was imprisoned in the Battle of Solway Moss in 1542 and was rescued for £ 500 sterling, the prince's total amount at the time. Patrick, 6th Lord Gray, was caught in a conspiracy around the fall of Mary Queen of Scots and although he tried to rebel, he was released and exiled. Andrew, the 7th Lord Gray, followed the Marquis of Montrose. In 1639, he resigned his title in order to obtain a new patent for his daughter Ann who was married to his cousin William Gray, a minor of Pittendrum. William was twice killed along with Earl of Southesk in 1660 and the title was passed on to Moray, but on the death of Earl 14th Moray passed it on to his nephew Baroness Gray himself.
Question: What is the colour of Gray Hunting Tartan Tartan?
Answer: The color of
Gray Hunting Tartan
includes Green, Pink, and Grey Lines. This tartan pattern will make your clothes more stylish and elegant. We have a wide selection of quality kilts. jackets, skirts, and other clothes made of this gorgeous Gray Hunting Tartan.
Question: From where I can find Gray Hunting Tartan Fabric?
Answer: When it comes to finding your own tartan to represent not only your Scottish heritage but also your personality. You can find Gray Hunting Tartan Fabric by the yard at a very low price which has a very astonishing print, color, or pattern, that you could prefer which allows you to create the perfect kilt and much more. These Tartan fabrics are made with the highest-quality acrylic wool and are about 54 inches wide in order to ensure that you are satisfied with the look and feel of each yard you purchase.
Question: What accessories should I get from Gray Hunting County Tartan?
Answer: Carrying on the Scottish legacy of bravery, adventure, and pride, we offer a wide range of Scottish kilts, skirts, and other Kilt Accessories. Stitched with love and dedication, customized to your comfort and desire, Scottish Kilts gives you the freedom to be a true representative of your Clan and proud Scots man. With this mission, Scottish Kilt is striving to provide you with a huge range of accessories in all possible tartans, Now you may order/select perfect matching accessories with your desired tartan. Like you may have:
Matching Tartan Sporran
The Tartan Sporran from Scottish Kilt provides you with an immense choice of style and occasion.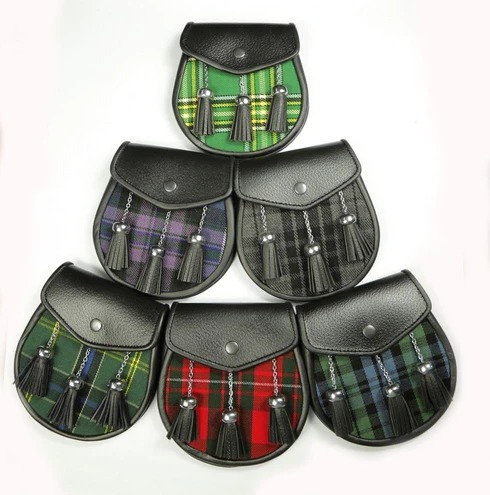 Matching Tartan Purse, Wallet & HandBags
The Tartan Purse from Scottish Kilt is designed to hold all of your important financial necessities with plenty of space inside for credit cards, debit cards, identification cards, and more.
Matching Tartan Neck Tie & Bow Tie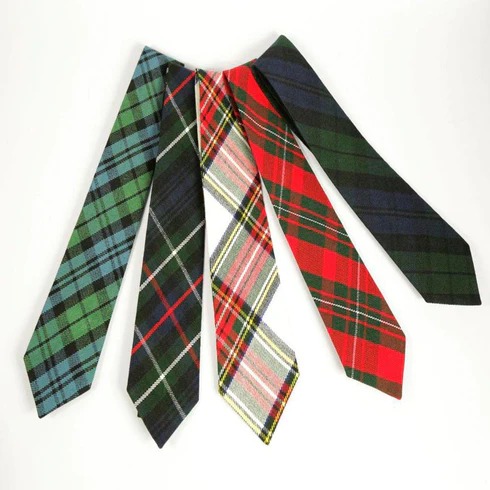 The Tartan Tie from Scottish Kilt provides a stylish addition to any outfit. Our ties are available in a variety of tartans designs, meaning you're sure to find the perfect one for you.
Matching Tartan Fly Plaid
The Tartan Fly Plaid was a large piece of cloth that goes over the left shoulder of the wearer. It is a simple square of cloth, typically 46" X 46", with fringed edges, and a box pleat is sewn in one corner.
Fly Plaid Brooch
Both stylish, beautifully crafted, and totally functional, the Fly Plaid Brooch found here will make your kilt stand out with a bit of unique, personalized flair.
Matching Tartan Flashes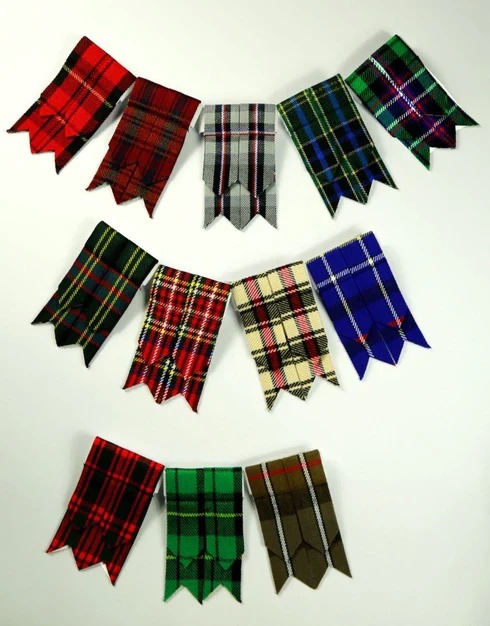 Tartan Flashes is perfect for any size of kilt hose.
Matching Tartan Scarf
Tartan Scarf differs in weight and color from season to season but their prices remained in the normal range without compromising on class and quality which is the hallmark of purely Scottish traditional Tartan Scarfs.