Question: Is there an Ancient Dunlop tartan?
Answer:
The highlights of the Ancient Dunlop Tartan are dark blue and black, with white and red lines. Their name implies that the bearer was born in the Dunlop area of the District of Cunningham. It was known as Delap (or Dulap) until the mid-nineteenth century. Join Scottish Dunlop tartan customers all across the world in celebrating your Dunlop heritage!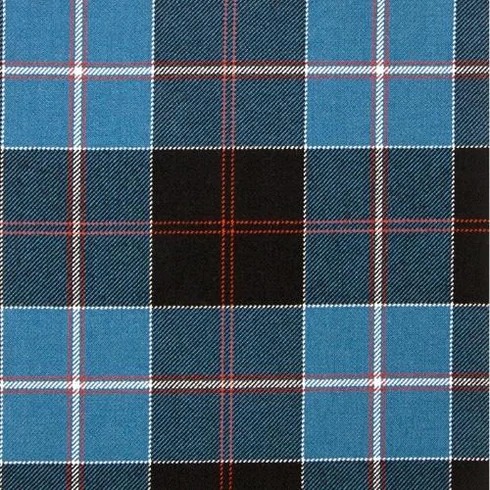 This tartan pattern will bring beauty and refinement to your wardrobe. We provide a wide selection of high-quality kilts. Jackets, skirts, and other garments in this magnificent Dunlop Ancient Tartan. We pay attention to the slightest details that make this Tartan a trendy item that complements the family's sophisticated aesthetic. You may purchase any of the items listed below in this tartan, and we will tailor your outfit to your precise proportions.
Question: Where Does The Name Dunlop Come From?
Answer: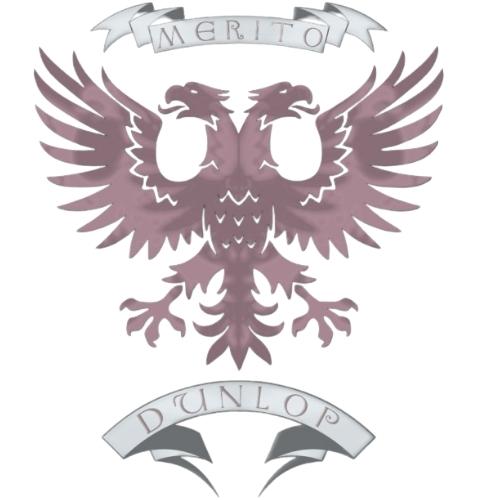 The name is now quite common in the United States and Canada, however the spelling has nearly returned to the original dialect of the Middle Ages, with variations such as Dalape, Dunlap, or Dunlape. All iron age strongholds were termed "Duns," and the second element is supposed to imply "the twisting or bending."
Dunlop House has had various transformations throughout the years, with the original manor established in 1066 by The Chief (Dunlop of Dunlop). Over the next 598 years, three further structures were constructed as the House of the Family Dunlop, with the second house completed about 1304 and the third in 1599, the remains of which still survive today. A picture of the home is included in William Wallace's book "Robert Burns and Mrs Dunlop, Volume One." Sir James Dunlop commissioned the fourth and present Dunlop House in Scottish Jacobean architecture in 1834.
Question: What Clan Does Dunlop Belong To?
Answer:
The Lord Lyon of Scotland does not formally acknowledge the Dunlop Family as a "Clan." Families joined "Clans" out of economic or military need. The Dunlops were a landed aristocratic family identified as an Armigerous (carrying a Coat of Arms) Family in references.
Clan Dunlop is an armigerous clan, which implies that it is registered with the Lord Lyon Court but does not currently have a chief recognised by the Lyon Court.
The name was pronounced similarly to Dulap or Delap. It was also spelled this manner at times. Neel Fitz Robert de Dullope in 1296 is an example of this pronunciation being written down as it was spoken. This translates as Neil, the son of (Fitz) Robert of Dunlop, who paid tribute to the Scottish revolutionary government that year. Later same year, as Nel de Dunlopp, he appeared as a witness at an inquest into the ownership of estates in Berwick. He was most likely the first possessor of Dunlop's ancient coat of arms, which had a crimson two-headed eagle on a (silver) white ground.
Question:
Is the surname Dunlop Irish or Scottish?
Answer:
Dunlop is a Scottish surname that originated in Ayrshire.
Question: From where I can find Ancient Dunlop Tartan Fabric?
Answer:
When it comes to finding your own tartan to represent not only your Scottish heritage but also your personality. You can find Ancient Dunlop Tartan Fabric by the yard at a very low price which has a very astonishing print, color or pattern, that you could prefer which allows you to create the perfect kilt and much more. These Tartan fabrics are made with the highest-quality acrylic wool and are about 54 inches wide in order to ensure that you are satisfied with the look and feel of each yard you purchase.
Question: What accessories should I get with Ancient Dunlop Tartan?
Answer:
Carrying on the Scottish legacy of bravery, adventure, and pride, we offer a wide range of Scottish kilts, skirts, and other Kilt Accessories. Stitched with love and dedication, customized to your comfort and desire, Scottish Kilts gives you the freedom to be a true representative of your Clan and proud Scots man. With this mission, Scottish Kilt is striving to provide you with a huge range of accessories in all possible tartans, Now you may order/select perfect matching accessories with your desired tartan. Like you may have:
Matching Tartan Sporran
The Tartan Sporran from Scottish Kilt provides you with an immense choice of style and occasion.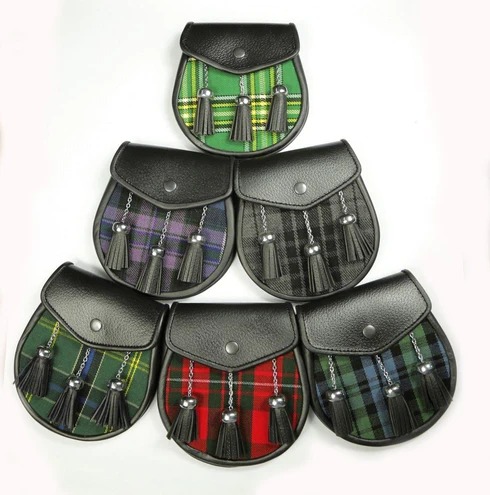 Matching Tartan Purse, Wallet & HandBags
The Tartan Purse from Scottish Kilt is designed to hold all of your important financial necessities with plenty of space inside for credit cards, debit cards, identification cards, and more.
Matching Tartan Neck Tie & Bow Tie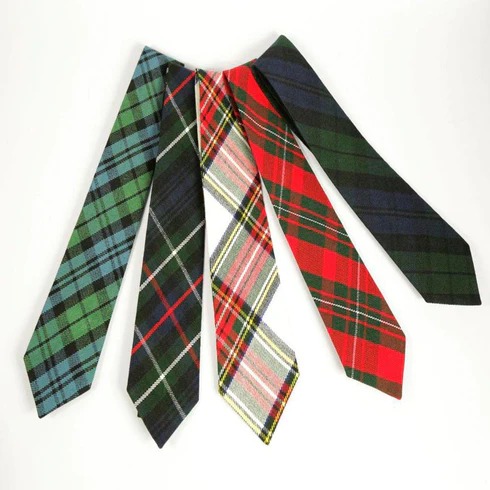 The Tartan Tie from Scottish Kilt provides a stylish addition to any outfit. Our ties are available in a variety of tartans designs, meaning you're sure to find the perfect one for you.
Matching Tartan Fly Plaid
The Tartan Fly Plaid was a large piece of cloth that goes over the left shoulder of the wearer. It is a simple square of cloth, typically 46" X 46", with fringed edges, and a box pleat is sewn in one corner.
Fly Plaid Brooch
Both stylish, beautifully crafted, and totally functional, the Fly Plaid Brooch found here will make your kilt stand out with a bit of unique, personalized flair.
Matching Tartan Flashes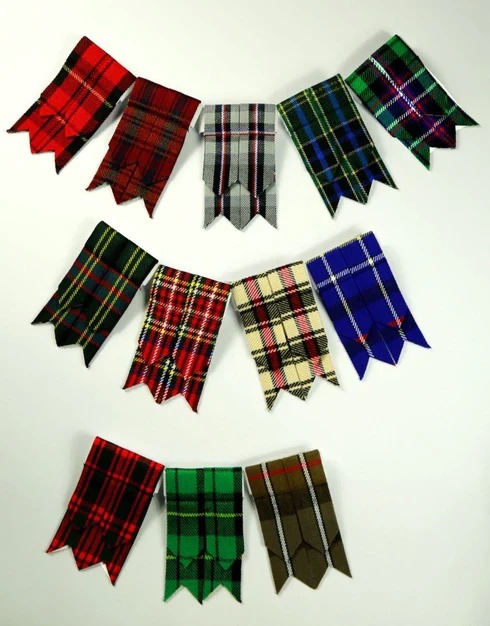 Tartan Flashes is perfect for any size of kilt hose.
Matching Tartan Scarf
Tartan Scarf differs in weight and color from season to season but its prices remained in the normal range without compromising on class and quality that is the hallmark of purely Scottish traditional Tartan Scarfs.