Question: What Is the Clan History Behind the Lyon Tartan?
Answer: This family was once believed to be of Celtic origin and descended from a younger son of the Lamonts. However, the generally accepted opinion is that they are descended from a Norman family called de Leon, referring to Lyons-la-Forêt. Ingelram de Lyons was a companion of William the Conqueror in his conquest of England in 1066. In 1080 his relative Nicholas de Lyons settled in Northamptonshire. From this lineage comes the Lyon family of England and Ireland. According to their numbers, it appears that a young man named Roger came north to Scotland and acquired lands in Perthshire, later called Glen Lyon. Therefore Roger de Leonne witnessed a charter of Edgar at Dunfermline Abbey in 1105.
Robert II granted the thanage of Glamis to Sir John Lyon. Five years later he became chamberlain of Scotland and married the king's daughter, Princess Jean, who brought with her the lands of Tannadice on the River Esk. Lyon was later killed during an argument with Sir James Lindsay of Crawford. Patrick Lyon was created by Lord Glamis in 1445 and was Master of the Royal Household. John, sixth Lord Glamis, is said to have been a boisterous and ill-tempered man. He married Janet Douglas, daughter of the famous Archibald 'Bell the Cat, and in the years after his death, she suffered from the hatred of James V towards her family. Lady Glamis was framed on trumped-up charges of witchcraft and, despite leading her own defense, was burned at the stake in Edinburgh. Her young son was also found guilty, but luckily he was too young to be convicted until after the king's death when he was released.
The eighth Lord Glamis renounced his allegiance to Mary Queen of Scots and served under the regent's Moray and Lennox. His son, the second earl, was a close friend of the Marquess of Montrose and was with him when he signed the National Convention in 1638. He could not support Montrose when he broke with the Convention in support of Charles I. In 1677 a new patent changed the family title to Earl of Strathmore. John, Earl of Strathmore, opposed the Union of 1707, despite being a Privy Councillor. His son was a Jacobite who fought at the Battle of Sheriffmuir in 1715. Thirty years later, Charles Edward Stuart stayed at the castle on his march north to Culloden. In the twentieth century, the youngest daughter of the Earl of Strathmore, Elizabeth Bowed Lyon, became Queen Elizabeth, later the Queen Mother.
Question: What is the colour of Lyon Tartan?
Answer: The color of Lyon Tartan includes Blue, Green, Black and white Strips. This tartan pattern will make your clothes more stylish and elegant. We have a wide selection of quality kilts. jackets, skirts, and other clothes made of this gorgeous Lindsay M Tartan. To make your experience more elegant, we take care of the most intricate details that make this Tartan a stylish piece that reflects the refined style of the family.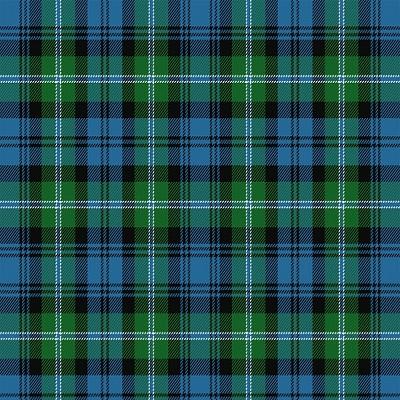 Question: From where can I find Lyon Tartan Fabric?
Answer: When it comes to finding your own tartan to represent not only your Scottish heritage but also your personality. You can find Lyon Tartan Fabric by the yard at a very low price which has a very astonishing print, color, or pattern, that you could prefer which allows you to create the perfect kilt and much more. These Tartan fabrics are made with the highest-quality acrylic wool and are about 54 inches wide in order to ensure that you are satisfied with the look and feel of each yard you purchase.
Question: What accessories should I get with Lyon Tartan?
Answer: Carrying on the Scottish legacy of bravery, adventure, and pride, we offer a wide range of Scottish kilts, skirts, and other Kilt Accessories. Stitched with love and dedication, customized to your comfort and desire, Scottish Kilts gives you the freedom to be a true representative of your Clan and proud Scots man. With this mission, Scottish Kilt is striving to provide you with a huge range of accessories in all possible tartans, Now you may order/select perfect matching accessories with your desired tartan. Like you may have:
Matching Tartan Sporran
The Tartan Sporran from Scottish Kilt provides you with an immense choice of style and occasion.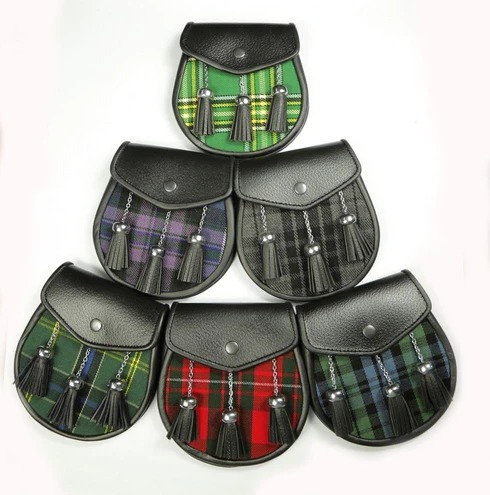 Matching Tartan Purse, Wallet & HandBags
The Tartan Purse from Scottish Kilt is designed to hold all of your important financial necessities with plenty of space inside for credit cards, debit cards, identification cards, and more.
Matching Tartan Neck Tie & Bow Tie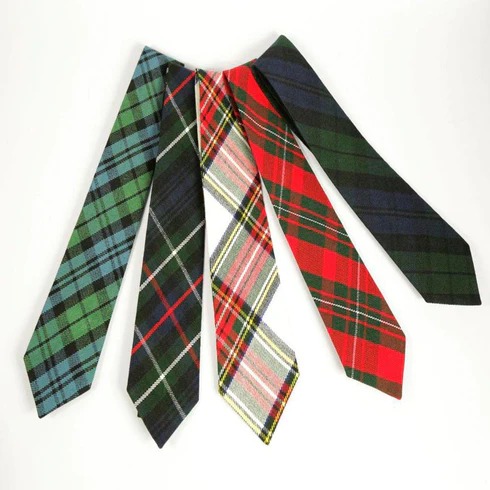 The Tartan Tie from Scottish Kilt provides a stylish addition to any outfit. Our ties are available in a variety of tartans designs, meaning you're sure to find the perfect one for you.
Matching Tartan Fly Plaid
The Tartan Fly Plaid was a large piece of cloth that goes over the left shoulder of the wearer. It is a simple square of cloth, typically 46" X 46", with fringed edges, and a box pleat is sewn in one corner.
Fly Plaid Brooch
Both stylish, beautifully crafted, and totally functional, the Fly Plaid Brooch found here will make your kilt stand out with a bit of unique, personalized flair.
Matching Tartan Flashes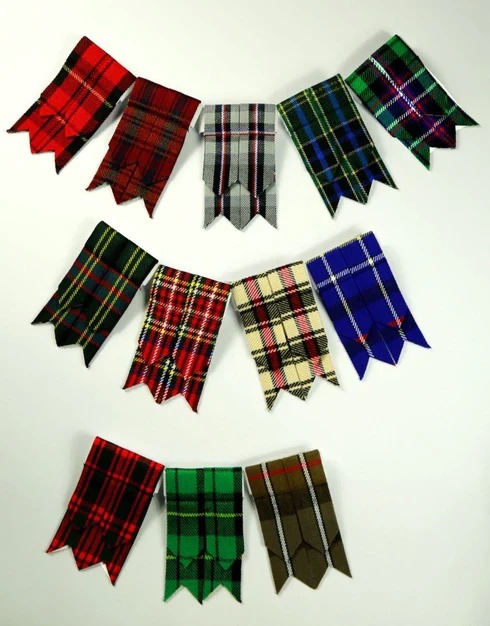 Tartan Flashes is perfect for any size of kilt hose.
Matching Tartan Scarf
Tartan Scarf differs in weight and color from season to season but their prices remained in the normal range without compromising on class and quality which is the hallmark of purely Scottish traditional Tartan Scarfs.