Question: What is the Clan Of Baillie Tartan?
Answer: The name Baillie likely derives from the French for "steward". The earliest appearance of the name in Scottish records is in 1311 when one William de Baillie appeared as a juror in a land dispute in Lothian.
In 1368, Sir William Baillie of Hoprig received a royal charter to the barony of Lamington in Ayrshire, a title which remains in the family today. One of his sons, Alexander Baillie, fought at the Battle of Brechin and was awarded the areas of Dunain and Dochfour, along with the position of constable of Inverness Castle. The Baillies subsequently were prominent in the Highlands and formed powerful allegiances through marriage. The Baillies of Dochfour continue to hold an estate near Loch Ness. Cuthbert Baillie of Carphin was Lord High Treasurer to James IV in 1512, while a direct descendant of the house of Lamington was appointed Master of the Wardrobe to Queen Mary of Scotland in 1542, and fought for Mary Queen of Scots at the battle of Langside in 1568.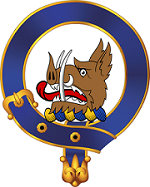 Question: Is there a Baillie tartan?
Answer: The Tartan is typically constructed from Acrylic Wool fabric and includes light blue, light green navy, red and yellow shades that make the tartan lighter and give it more balance.
This tartan pattern will make your clothes more stylish and elegant. We have a wide selection of quality kilts. jackets, skirts, and other clothes made of this gorgeous Baillie Tartan. To make your experience more elegant, we take care of the most intricate details that make the Black Watch Tartan a stylish piece that reflects the refined style of the family.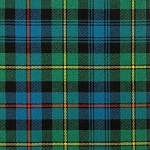 Question: Is Baillie Scottish?
Baillie is a surname of Scottish origin. Notable people with the surname include Baillie of Jerviswood (died 1684), a Scottish conspirator. Sir Adrian Baillie, 6th Baronet (1898–1947), British politician.
Question: Looking to buy tartan fabric or kilt?
Answer: Struggling to find the perfect tartan for your kilt, just head over to Scottish kilt to get your ideal tartan fabric for any special corporate event or family gathering. All our tartan kilts are handmade and made to measure so actually, you can order any size and length. Our wide range of fabrics consists of over 1400+ authentic tartans.