Question: What is the clan History of
Drummond Tartan?
Answer: A surname that originates from the lands of Drymen in Stirlingshire, taken from the Gaelic 'dromainn', meaning 'high ground.' The Drummonds are alleged to descend from York, a Hungarian prince who accompanied Princess Margaret Atheling to Scotland in 1068. The surname appears regularly as a witness in the early charters of the earls of Lennox, the first being Malcolm, Chamberlain of Lennox, who witnessed charters by Maldwin,3rd Earl of Lennox, between 1225 and 1270. Gilbert de Drummond of Dumbarton and Malcolm de Drummond swore allegiance to Edward I of England in 1296. Regardless of this, however, the Drummonds fought with Robert the Bruce against the English and, after the Battle of Bannockburn, were rewarded with lands in Perthshire. In 1364, Margaret Drummond, widow of Sir John Logie, married David II, son of Robert the Bruce, as his second wife. Three years later, her niece, Annabella Drummond, married John, High Steward of Scotland, who later became Robert III.
Sir John Drummond was an influential figure during the reigns of James III and James IV, his daughter becoming the mistress of the latter and, according to rumor, his wife. She was seen by certain courtiers as an obstacle to the King's marriage to Mary Tudor and poisoned with her sisters. Sir John, in the meantime, had been created, Lord Drummond. After James VI had been crowned James I of England, Lord Drummond was created 1st Earl of Perth. the 2nd Earl was a Privy councilor to both James VI and Charles I, and the 3rd Earl fought with the Marquis of Montrose and was taken prisoner by the English at Philiphaugh. Following the Restoration, James, 4th Earl of Perth, was appointed Lord High Chancellor of Scotland. However, on the accession to the throne of James VII, he declared himself a Catholic which meant that when the King abdicated, he was imprisoned in Stirling Castle and later exiled to Rome. James later summoned him to Paris and created him Duke of Perth, and his brother John, Duke of Melfort. The 2nd and 3rd Dukes of Perth both supported the Jacobite Uprising which culminated in the confiscation of their estates. However, in 1853, George Drummond (1807-1902) was reinstated as 14th Earl of PerthWilliam Drummond of Hawthornden (1585-1649) was a celebrated poet and contemporary of the English poet Ben Johnson. Thomas Drummond (1797-1840) was born in Edinburgh and became Under-Secretary for Ireland. Having begun his career with the Royal Engineers, he helped to develop the Drummond Light which is associated with ordnance surveys. James Drummond, 16th Earl of Perth (1976-1951) was the first Secretary-General of the League of Nations.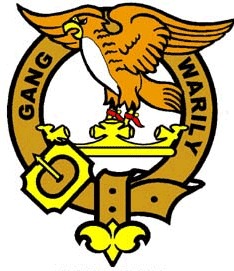 Question: Where is the Drummond family from?
Answer: You can see how Drummond families moved over time by selecting different census years. The Drummond family name was found in the USA, the UK, Canada, and Scotland between 1840 and 1920. The most Drummond families were found in the USA in 1880. In 1840 there were 52 Drummond families living in Virginia. This was about 24% of all the recorded Drummonds in the USA. Virginia had the highest population of Drummond families in 1840. Use census records and voter lists to see where families with the Drummond surname lived.
Question: Where is the Drummond clan from?
Clan Drummond is a Highland Scottish clan. The surname is rendered "Druimeanach" in modern Scottish Gaelic.
Question: What is The Colour of Drummond Tartan?
Answer: Drummond Tartan features four blocks that have a white and yellow shaded border and an orange background. one block is shaded with green squares with white and blue stripes. The other two blocks feature green shades that are centered on blue and white stripes, with one orange backdrop. With these gorgeous colors the tartan gives an appealing appearance for any occasion.
This tartan pattern will make your clothes more stylish and elegant.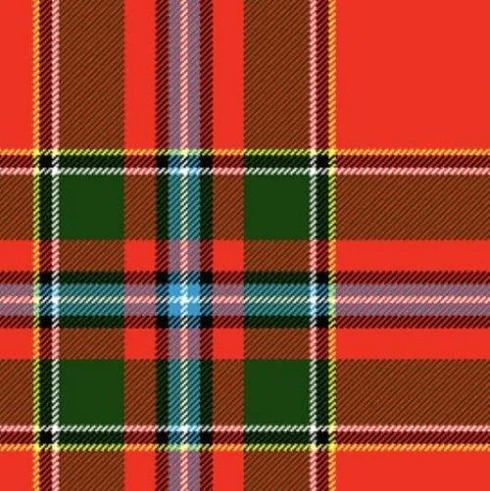 Question: Looking to buy tartan fabric or kilt?
Answer: Struggling to find the perfect tartan for your kilt, just head over to Scottish kilt to get your ideal tartan fabric for any special corporate event or family gathering. All our tartan kilts are handmade and made to measure so actually, you can order any size and length. Our wide range of fabrics consists of over 1400+ authentic tartans.