Question: What is a clan of Montgomery tartan?
Answer: Originally from Wales, clan Montgomery arrived in Scotland in the 12th century as vassals of the FitzAlans. The earliest noted record of Montgomery land was in Renfrewshire.
Clan Montgomery also held the Isle of Arran, and the third Lord Montgomery was made baillie of Bute and Cunningham. However, this appointment triggered a feud with clan Cunningham which lasted for over 200 years. A marriage between the two clans eventually ended the conflict.
The Montgomery clan motto is "Garde Bien"(Watch well) and the clan crest is a female figure holding a sword and a savage's head.
Question: Where Did Montgomery Originate?
Answer: Montgomery (sometimes written Montgomerie) is a toponymic surname originating from the Normandy towns of Saint-Germain-de-Montgomery and Sainte-Foy-de-Montgomery. The Montgomery family, originally from Wales, arrived in Scotland in the 12th century as FitzAlan rulers. Renfrewshire has the first known Montgomery world record. Montgomery Clan Tartan came into being when its clan reclaimed the Isle of Arran, while Lord Montgomery III formed a baillie from Bute and Cunningham. However, the appointment sowed discord in the Cunningham family for almost 200 years. The union of the two tribes resulted in strife. When William the Conqueror invaded England in 1066, Roger de Montgomerie, born in 1030 in Lisieux, Normandy, was the Joint-Regent of Normandy. Earl of Arundel founded it, and the Montgomeryshire District of Wales is named for him. Robert de Mundergumri, who acquired a Manor Eaglesham grant in Renfrewshire in the 12th century, was the first name documented in Scotland. His name appears on many charts issued between 1165 and 1177 by Walter FitzAlan. This Robert most likely traveled with Walter Fitz-Alan, progenitor of the Stewart, Scottish dynasty, and David I.
Question: What is the colour of Montgomery Tartan?
Answer: The Montgomery Tartan manifests strength and glory with purple, red, green, and black.
This tartan pattern will make your clothes more stylish and elegant. We have a wide selection of quality kilts. jackets, skirts, and other clothes made of this gorgeous Montgomery Tartan.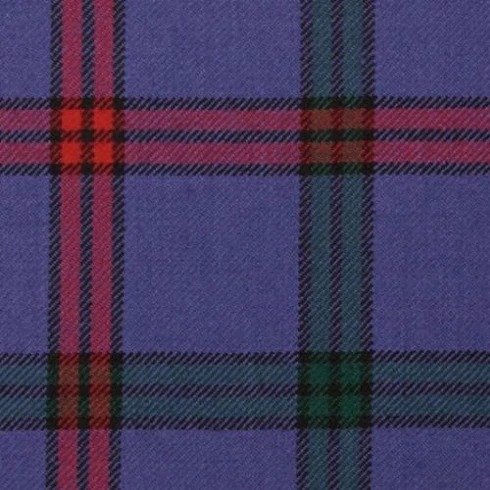 Question: Looking to buy tartan fabric or kilt?
Answer: Struggling to find the perfect tartan for your kilt, just head over to Scottish kilt to get your ideal tartan fabric for any special corporate event or family gathering. All our tartan kilts are handmade and made to measure so actually, you can order any size and length. Our wide range of fabrics consists of over 1400+ authentic tartans.