Question: What is the clan of Crawford Tartan?
Clan Crawford is a Scottish clan of the Scottish Lowlands. The clan is of Scandinavian and Anglo-Saxon origin. Since the early 18th century a belief has been held by some historians that the clan had Norman origins. While historically recognized as a clan by the Court of Lord Lyon, it is now an armigerous clan as it no longer has a chief. The last chief was Hugh Ronald George Craufurd, who sold his land (Auchenames, Crosbie, and other estates) and moved to Canada in 1904. He died in Calgary in 1942, leaving no male heirs.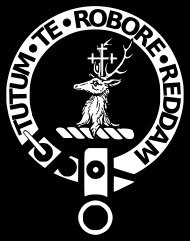 The History Behind the Crawford:
Crawford was a barony in the Upper Ward of Clydesdale. The name of Galfridus of Crawford is recorded around 1179, and he seems to have been a man of success. In the time of William the Lion, Sir Reginald of Crawford was made Sheriff of Ayr. Accompanied by three sons he was witness to a grant in favour of Kelso Abbey (main image). The Crawford name appears many times through this century on various charters. Sir John Crawford of that ilk died in 1248. His eldest daughter married Archibald of Douglas and the other daughter married David Lindsay of Wauchopedale, the ancestor of the Earls of Crawford. The 1297 Sheriff of Ayr, Sir Archibald, had a sister Margaret. Their father had been murdered at a banquet by the English in a cowardly fashion and when she married Sir Malcolm Wallace she had a son, William, who would become Scotland's greatest nationalist. During these times the family developed three principal branches. A brother of Sir Archibald and Margaret obtained a grant of Auchinames from Robert the Bruce in 1320. On the 21st of Auchinames, Hugh Crawfurd, sold his inherited property and died in Alberta, Canada in the 1980s. Crawfurdland is another branch and this one sprang from the Sheriff's younger son. His lands were given to him by Robert III in 1391. The third branch comes from Sir John of Crawford whose descendants gained the estates of Kilbirnie in 1499. From this house came Thomas Crawford of Jordanhill. Kilbirnie Castle in Ayrshire came into the possession of the Crawfords through marriage in 1470. It remained in the family until 1833. Being the sixth son of Lawrence of Kilbirnie in 1530, the family inheritance was spreading thin and so Thomas had to make his own money. He served under Henry II in France before returning to Scotland with Queen Mary in 1561. He eventually married the Queen and became part of the Darnley family. He identified the true murderers of Lord Darnley in 1569 but was ignored. A baronetcy was placed upon the senior line of Kilbirnie in 1781.
Question: How old is the name Crawford?
Answer: The Crawford family name was found in the USA, the UK, Canada, and Scotland between 1840 and 1920. The most Crawford families were found in the USA in 1880. In 1840 there were 312 Crawford families living in Ohio. This was about 15% of all the recorded Crawford's in the USA.
Question: What colour is the Crawford tartan?
Answer: The Crawford Tartan is Red and bottle green in color. This tartan pattern will make your clothes more stylish and elegant. We have a wide selection of quality kilts. jackets, skirts, and other clothes made of this gorgeous Crawford Tartan. To make your experience more elegant, we take care of the most intricate details that make this Tartan a stylish piece that reflects the refined style of the family.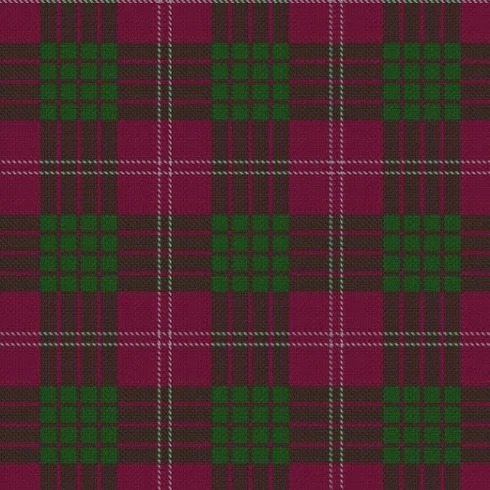 Question: Looking to buy tartan fabric or kilt?
Answer: Struggling to find the perfect tartan for your kilt, just head over to Scottish kilt to get your ideal tartan fabric for any special corporate event or family gathering. All our tartan kilts are handmade and made to measure so actually, you can order any size and length. Our wide range of fabrics consists of over 1400+ authentic tartans.