What clan does Baxter belong to?
Baxter, quite simply, is the Scottish form of the equally common English surname of 'Baker', but there is nothing common or mundane about the exploits and achievements of the generations of Baxters who have contributed, and continue to contribute, to Scotland's colorful story. Very early records carry the name 'Pistor', the Latin word for the baker, but Baxter Clan actually derives from the Old English word 'baecestre', and the later Middle English word 'bookstore', meaning a baker.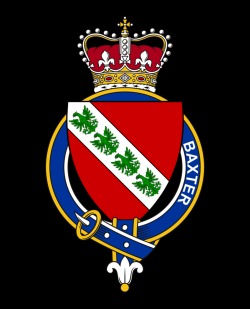 Is there a Baxter tartan?
This Tartan was created in 1856.'Baxter", as it is known is the Scottish version of the well-known English surname "Baker," but there's nothing ordinary or ordinary about the adventures and accomplishments of the many generations of Baxter that have contributed and continue to add to Scotland's vibrant story. Baxter Tartan is perfect for any occasion or event. The Baxter Tartan is generally comprised of Acrylic Wool fabric and is characterized by dark red, dark green-yellow, and dark brown-black lines and white and blue stripes that run through it, which lightens the tartan, and provide it with more balance.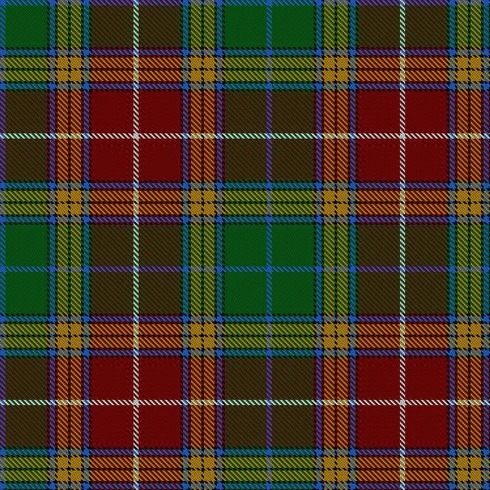 From where can I find Baxter Tartan Fabric?
When it comes to finding your own tartan to represent not only your Scottish heritage but also your personality. You can find Baxter Tartan Fabric by the yard at a very low price which has a very astonishing print, color, or pattern, that you could prefer which allows you to create the perfect kilt and much more. These Tartan fabrics are made with the highest-quality acrylic wool and are about 54 inches wide in order to ensure that you are satisfied with the look and feel of each yard you purchase.
What accessories should I get with Baxter Tartan?
Carrying on the Scottish legacy of bravery, adventure, and pride, we offer a wide range of Scottish kilts, skirts, and other Kilt Accessories. Stitched with love and dedication, customized to your comfort and desire, Scottish Kilts gives you the freedom to be a true representative of your Clan and proud Scots man. With this mission, Scottish Kilt is striving to provide you with a huge range of accessories in all possible tartans, Now you may order/select perfect matching accessories with your desired tartan. Like you may have:
Matching Tartan Sporran
The Tartan Sporran from Scottish Kilt provides you with an immense choice of style and occasion.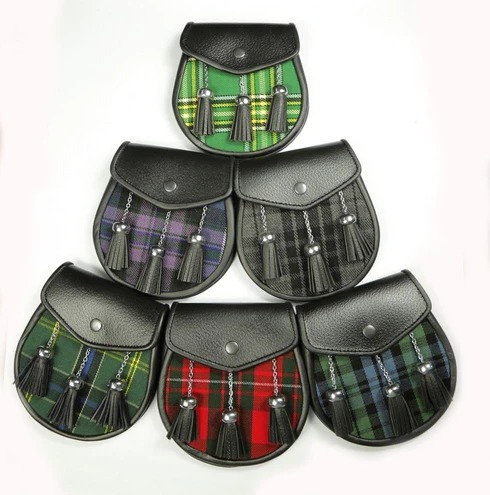 Matching Tartan Purse, Wallet & HandBags
The Tartan Purse from Scottish Kilt is designed to hold all of your important financial necessities with plenty of space inside for credit cards, debit cards, identification cards, and more.
Matching Tartan Neck Tie & Bow Tie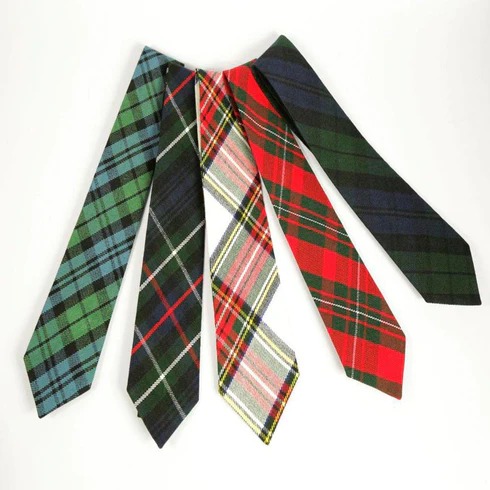 The Tartan Tie from Scottish Kilt provides a stylish addition to any outfit. Our ties are available in a variety of tartans designs, meaning you're sure to find the perfect one for you.
Matching Tartan Fly Plaid
The Tartan Fly Plaid was a large piece of cloth that goes over the left shoulder of the wearer. It is a simple square of cloth, typically 46" X 46", with fringed edges, and a box pleat is sewn in one corner.
Fly Plaid Brooch
Both stylish, beautifully crafted, and totally functional, the Fly Plaid Brooch found here will make your kilt stand out with a bit of unique, personalized flair.
Matching Tartan Flashes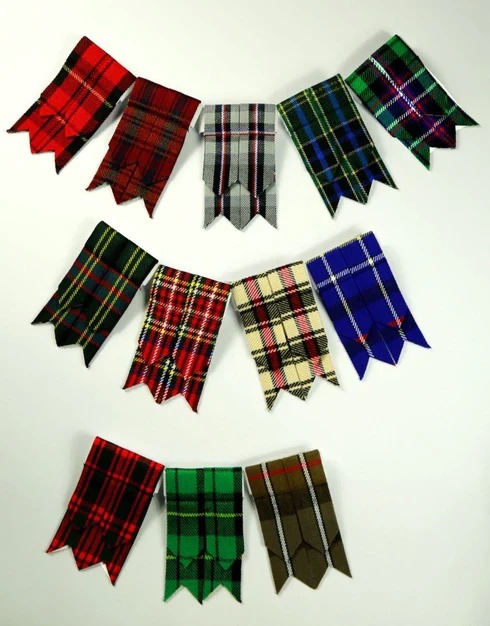 Tartan Flashes is perfect for any size of kilt hose.
Matching Tartan Scarf
Tartan Scarf differs in weight and color from season to season but their prices remained in the normal range without compromising on class and quality which is the hallmark of purely Scottish traditional Tartan Scarfs.
Question: Looking to buy tartan fabric or kilt?
Answer: Struggling to find the perfect tartan for your kilt, just head over to Scottish kilt to get your ideal tartan fabric for any special corporate event or family gathering. All our tartan kilts are handmade and made to measure so actually, you can order any size and length. Our wide range of fabrics consists of over 1400+ authentic tartans.