Question: Why Did Prince Charlie Get a Jacket Named After Him?
Answer: Before delving into the main topic, Why did Prince Charlie get a jacket named after him? I find it important for you to get familiar with the basic information about the topic's character, Who is Prince Charlie. It might be to your advantage as well to get yourself familiarised with the most prominent figure of the 17th century and grandson of the deposed Catholic King James VII and II.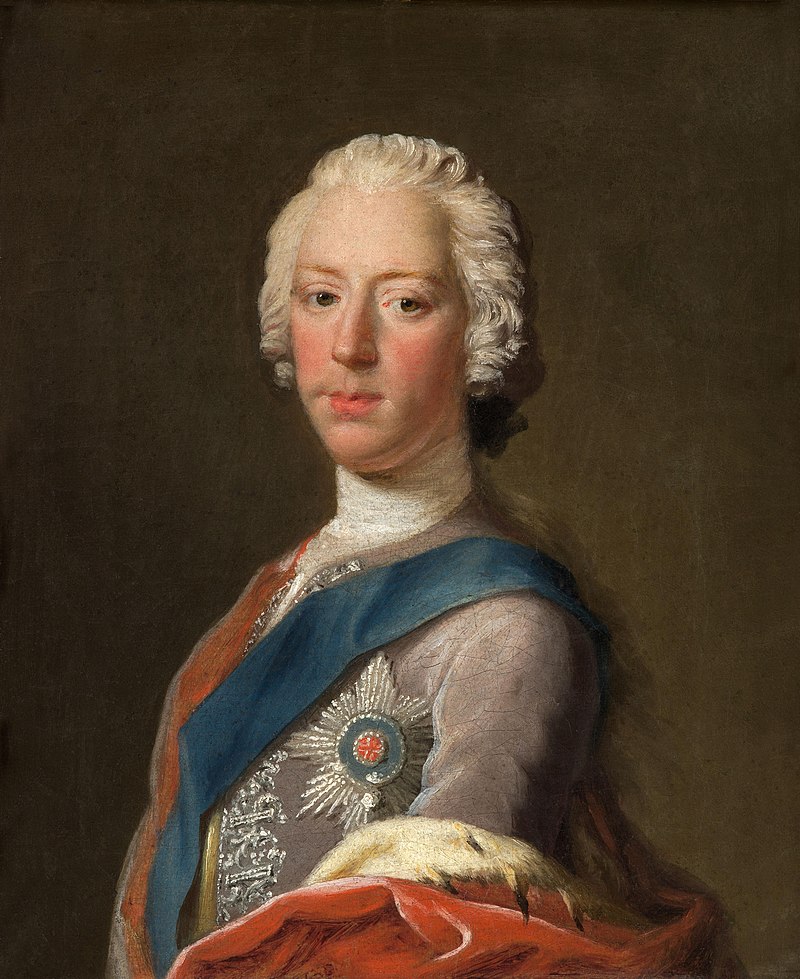 Question: Who was Charles Edward Stuart Or Bonnie Prince Charlie?
Answer: Charles Edward Stuart also called Bonnie Prince Charlie is apparently quite possibly the most renowned names in Scottish history, up there with William Wallace and Robert Burn. Prince Charlie was the oldest child of James Francis Edward Stuart and grandson of King James II and VII of England, Scotland and Ireland. He was the Stuart petitioner to the British high position after 1766 and drove the Jacobite armed force in a bombed endeavor to recover the realm for his dad in 1745.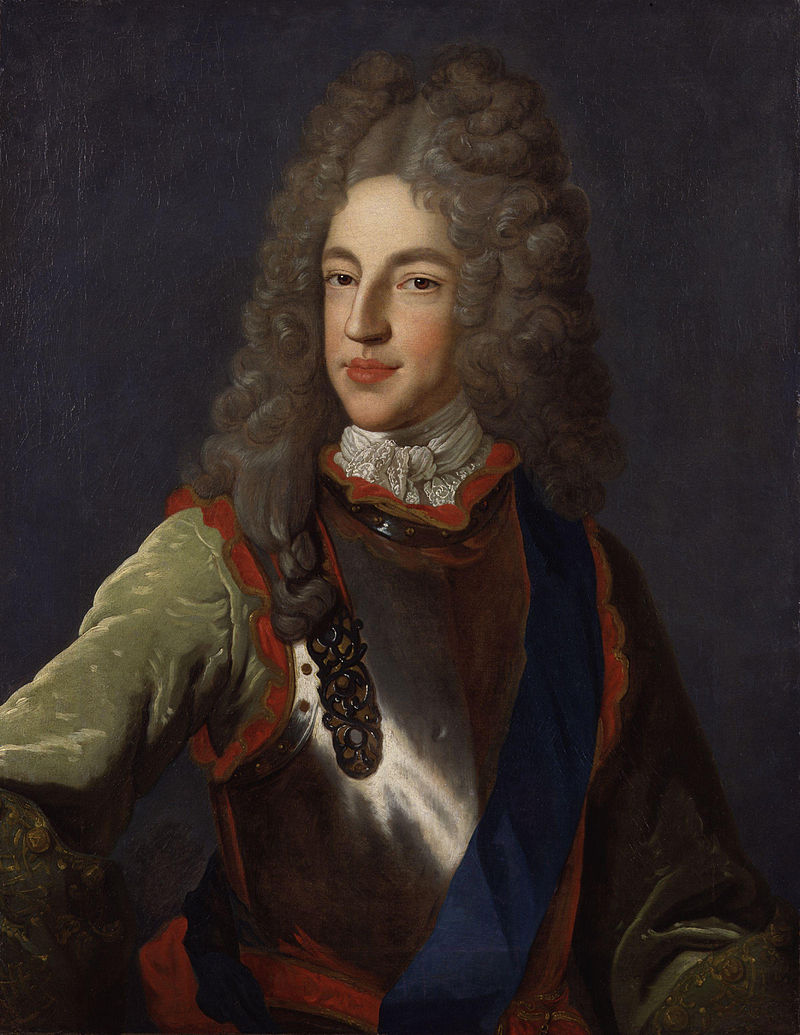 Charles Edward Stuart was born on 20 Dec, 1720. During his lifetime, he was known as "the Young Pretender" and "the Young Chevalier"; in famous memory, he is known as Bonnie Prince Charlie. He is referred to by this name because of his boyish looks, charm and he was the most handsome boy of his era.
Question: Does Prince Charles Wear this Jacket?
Charles Edward Stuart was much of the time captured wearing a tartan coat as well as a doublet and many accept this is where motivation for the Prince Charlie coat was conceived. It is a modern name for an old garment known as Coatee. While there might be a trace of validity in this, the Prince Charlie Jacket just appeared in the mid twentieth century which appears to be quite a while for this to be valid. The normal conviction is that the Prince Charlie coat was planned as a cutting edge option in contrast to the conventional doublet for more youthful gentlemen and naming it after Prince Charlie was simply imaginative showcasing by tailors. The Charlie Jacket would have been made directly in the centre of the jazz age and you can see a likeness to a jazz age tuxedo coat, as well as a military cut coat. At the time it was an incredible option in contrast to the choices individuals' granddads would wear.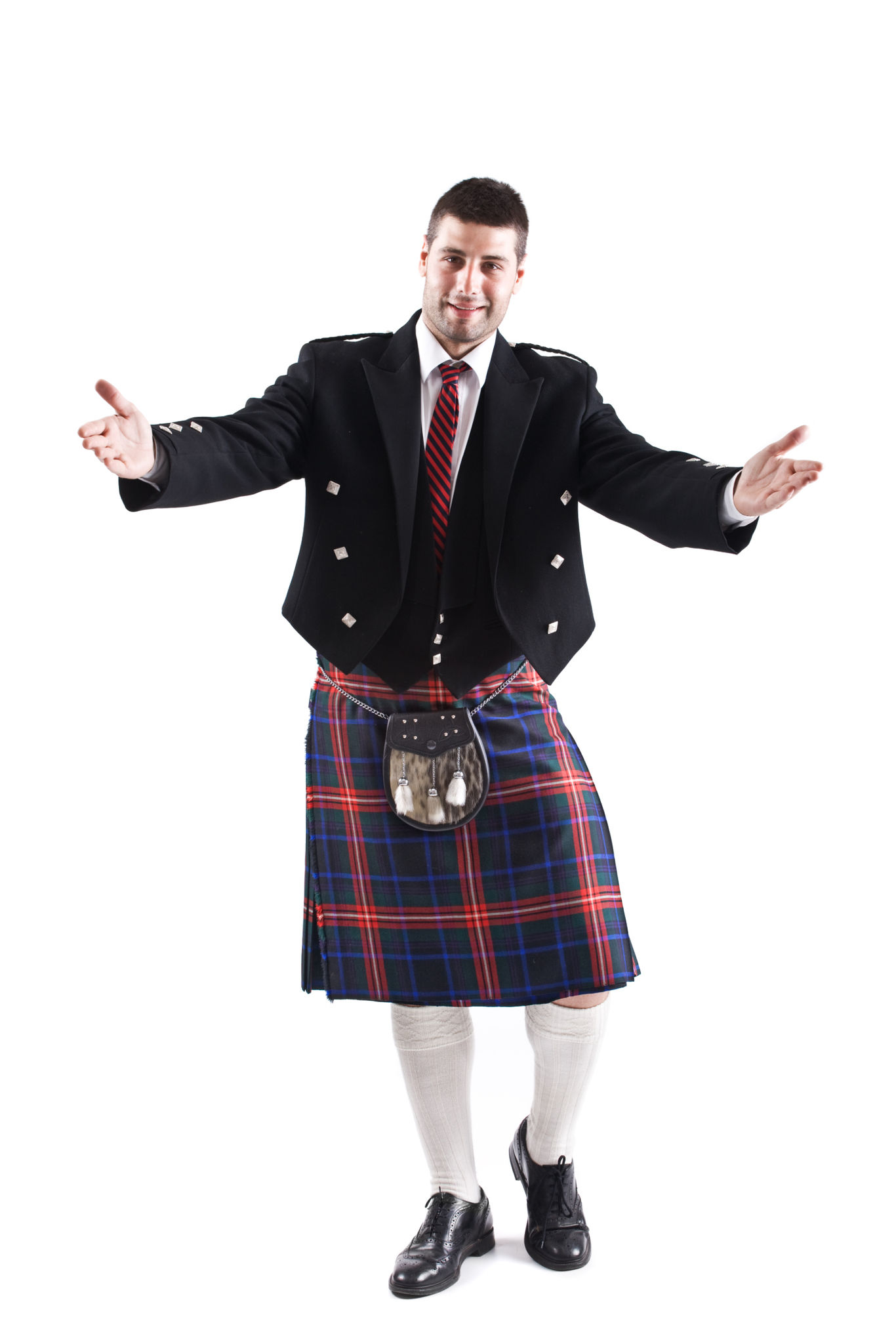 Since the creation of the Prince Charlie Jacket has become inseparable from Scottish Highland Wear and it is as yet best of the best go-to decision for any formal occasions. The jacket is typically dark and decorated with chrome buttons. This Jacket has a mark short midsection cut so it's simply sufficiently long to cover the highest point of the kilt and has a short tail at the back. The coat is matched with either a customary 3 button or a more contemporary 5 button matching dark waistcoat. Moreover, The cuffs of the Jacket are decorated with three buttons. The Prince Charlie coat looks perfect with a kilt yet in addition functions admirably with tartan trews, both fabulous choices for formal occasions.
Question: How many types of accessories make my Kilt Outfit complete?
Answer:
Completing your Prince Charlie Kilt outfit
The Prince Charlie outfit is a traditional Highland dress. The unimaginable Prince Charlie Kilt Outfit has an interesting and well established history while staying a famous and very much cherished piece of present day Scottish Highland wear. Let's discuss what makes this outfit complete or without which accessories it is incomplete. Additionally there are few tips for you while styling your Prince Charlie Outfit:
Style it up with a waistcoat
The customary outfit will constantly incorporate a matching 3 or 5 button waistcoat permitting you to hold the energy and convention of the Prince Charlie style regardless of whether you take off your coat. Significantly, while wearing a Prince Charlie Waistcoat a belt and buckle ought not be worn as it can cause the waistcoat not to accurately sit.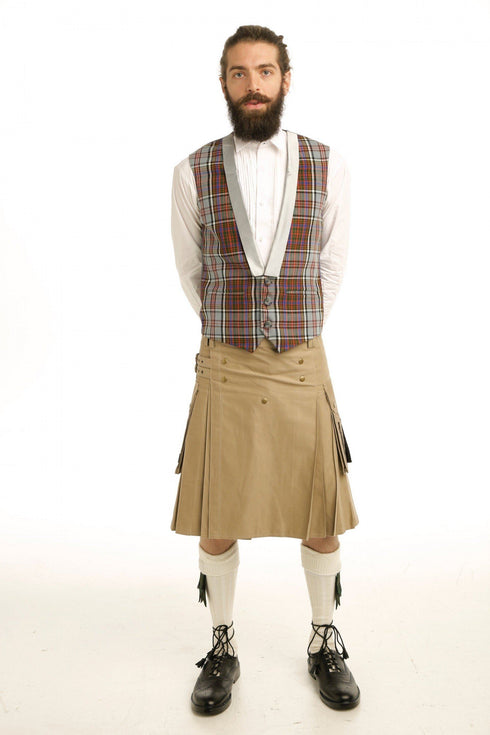 Give it a level up with a Bow tie
Similarly as with the traditional formal wear for men, the tie offers a more rich and formal style to the outfit than a neck-tie could possibly gather and is viewed as a brand name of the Prince Charlie style. You can investigate our assortment of ties here.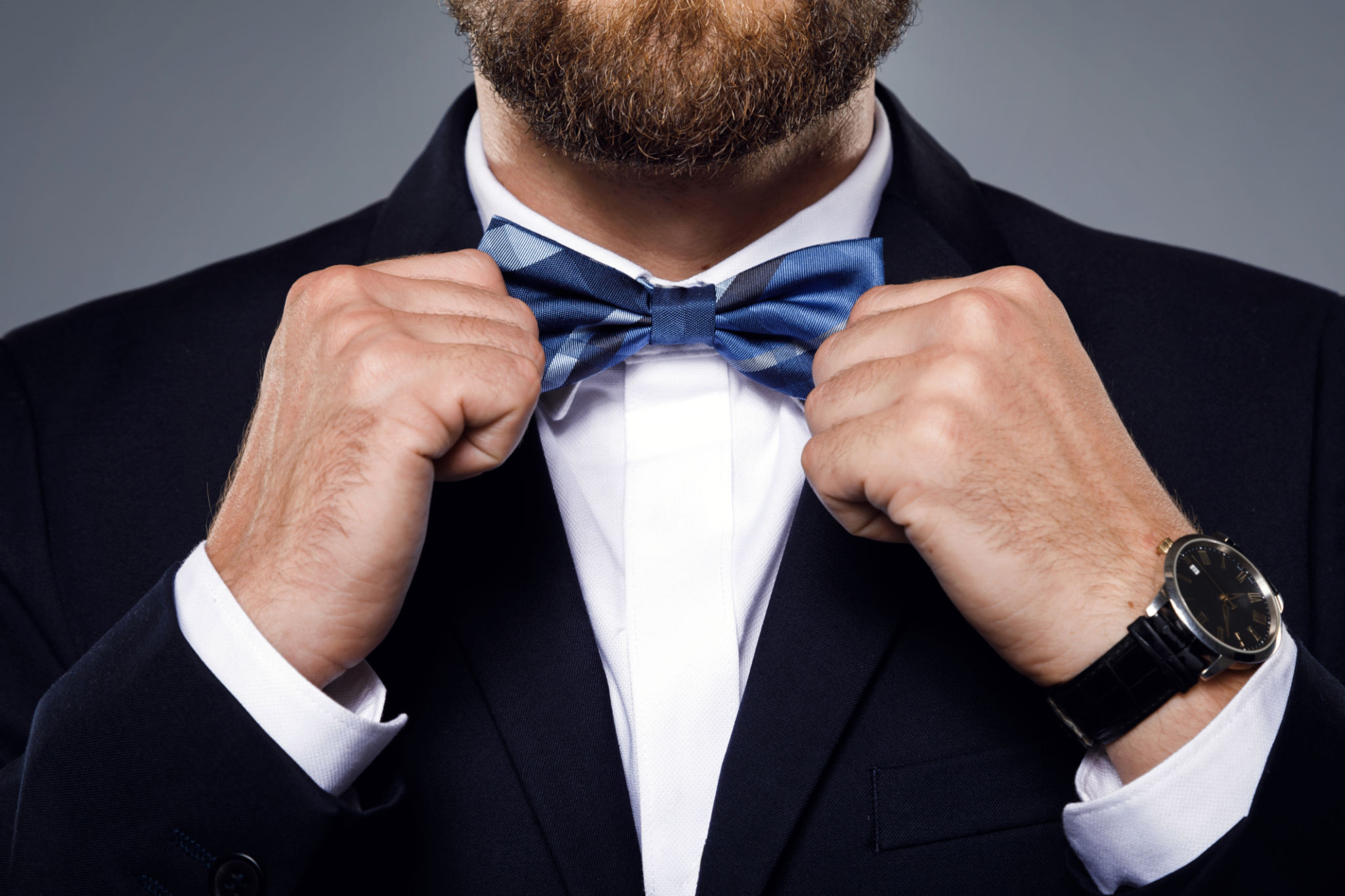 Another unquestionable necessity is a full-dress sporran. The decision of the full-dress over some other style of Sporran is essentially best in this case because it best matches with the formality of a kilt outfit. Moreover, you can browse our full collections of sporrans here.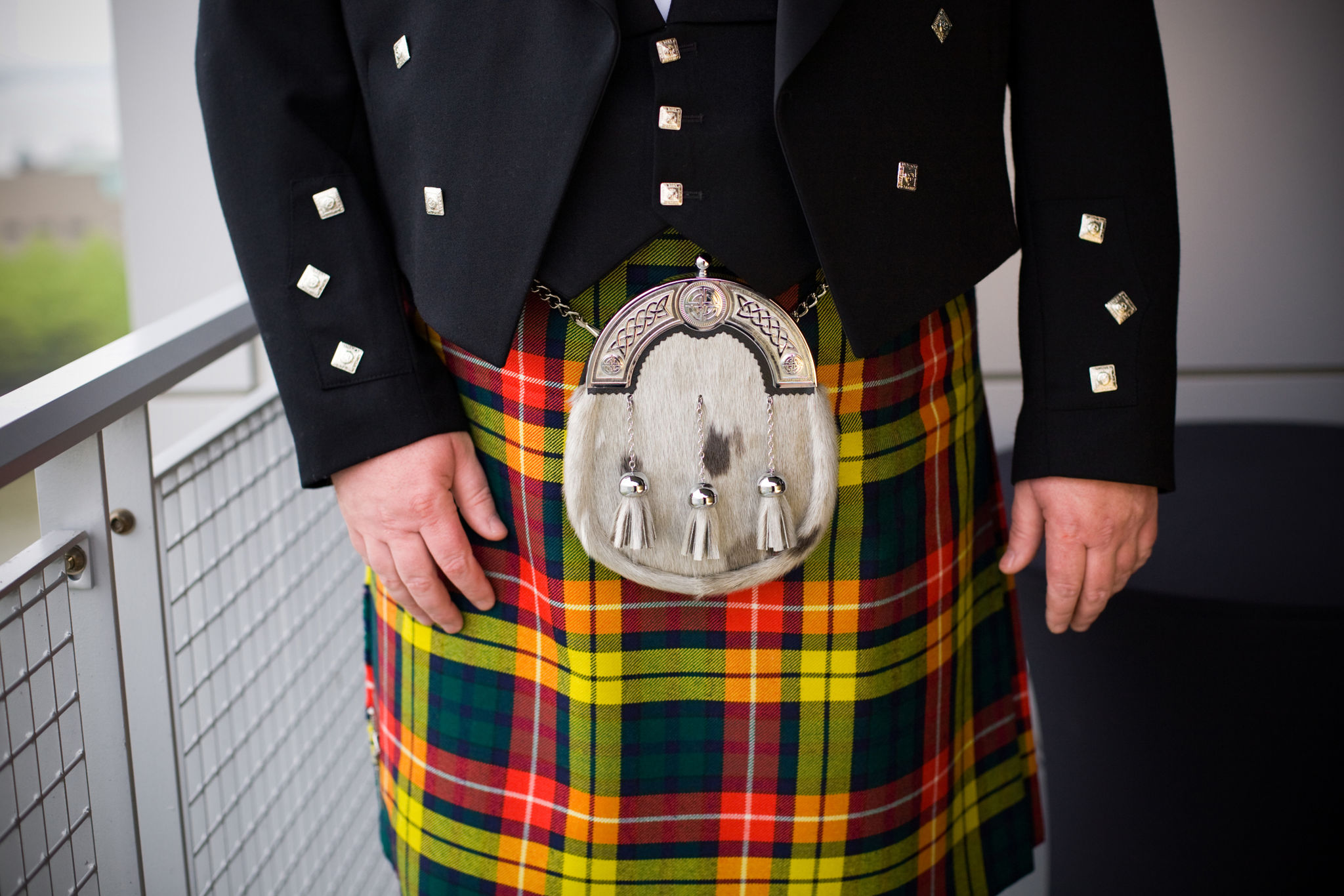 Shirts can make you stand out!
The shirt in this case is always kept simple and plain. The reason behind this is not to disturb the beauty of the full outfit and to make it stand out. We advise you to style it with a plain white shirt and traditionally prince charlie outfit is worn with this shirt. You can also visit our website to see Formal Shirt available in our store.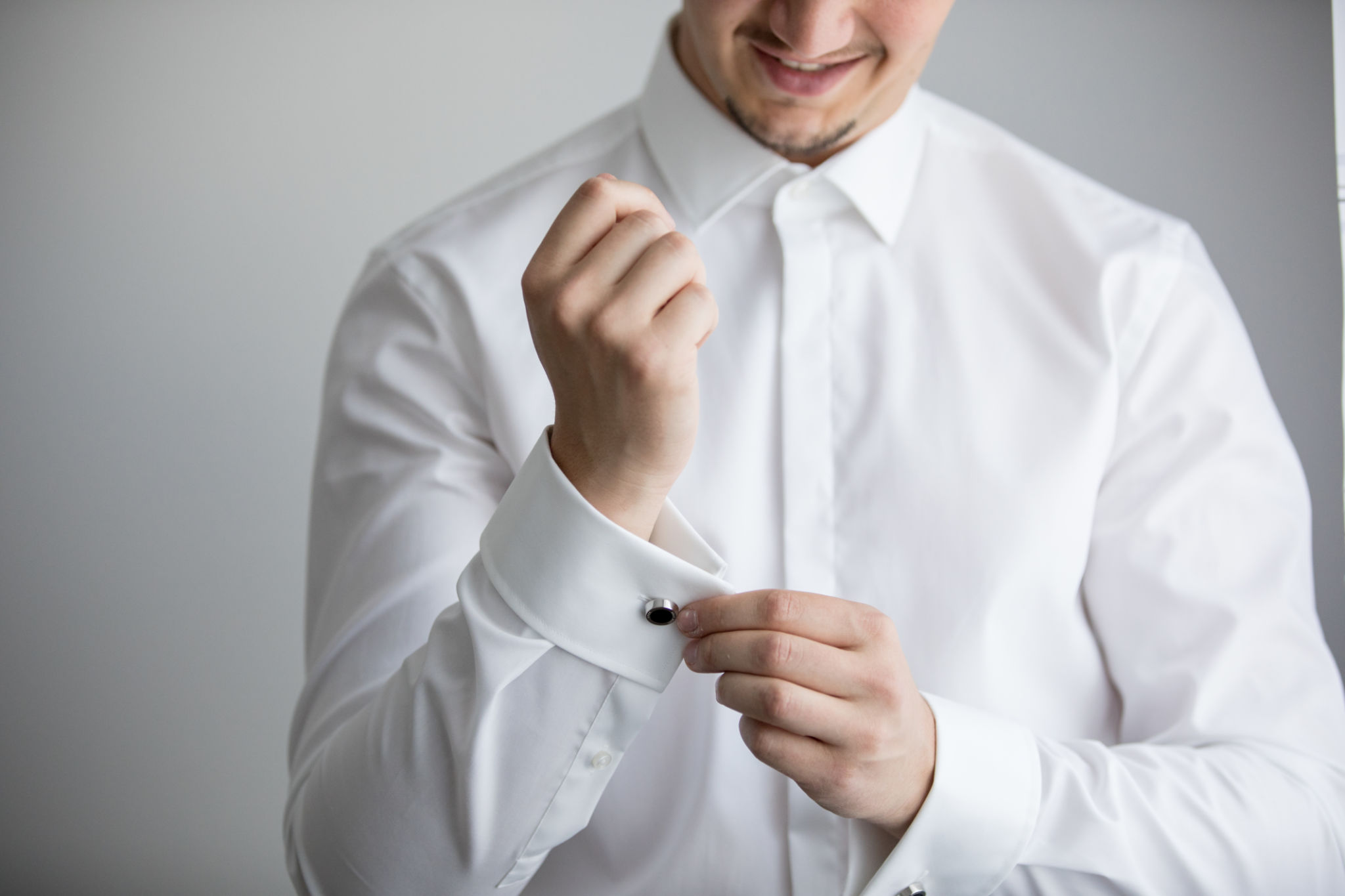 Style it elegantly with Footwear
Prince Charlie jacket always goes with smart looking Black Ghillie Brogues. Additionally, a plain white hose matched with your shirt can be the best match in this case.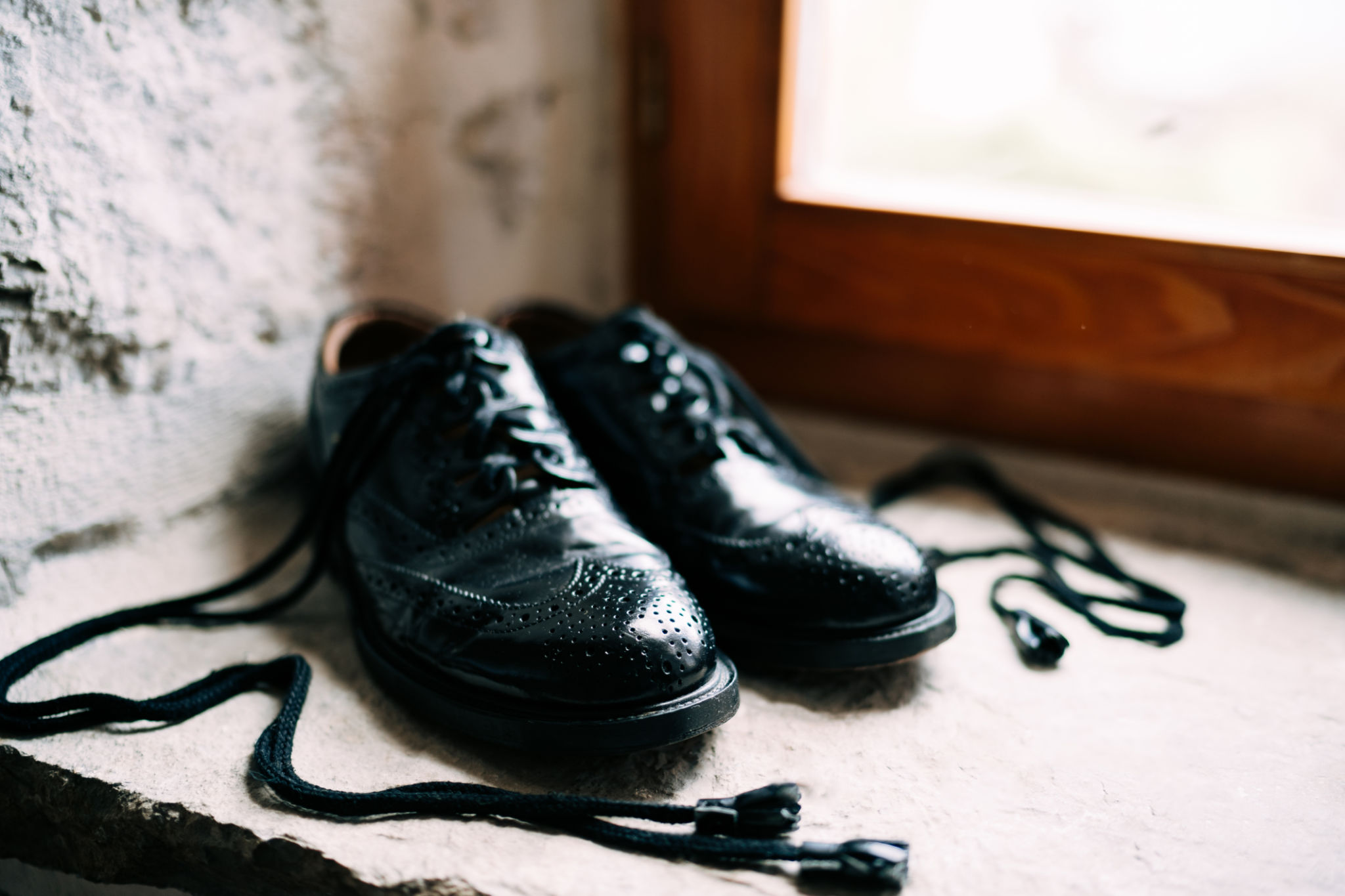 Lastly, your Prince Charlie outfit needs more accessory for the finishing touches, such as Kilt Flashes that could be matched with the colour of tartan or just a black colour for the Charlie outfit. However, Kilt pin can finish it with a touch of classiness to the whole outfit by protecting the kilt from flying here and there.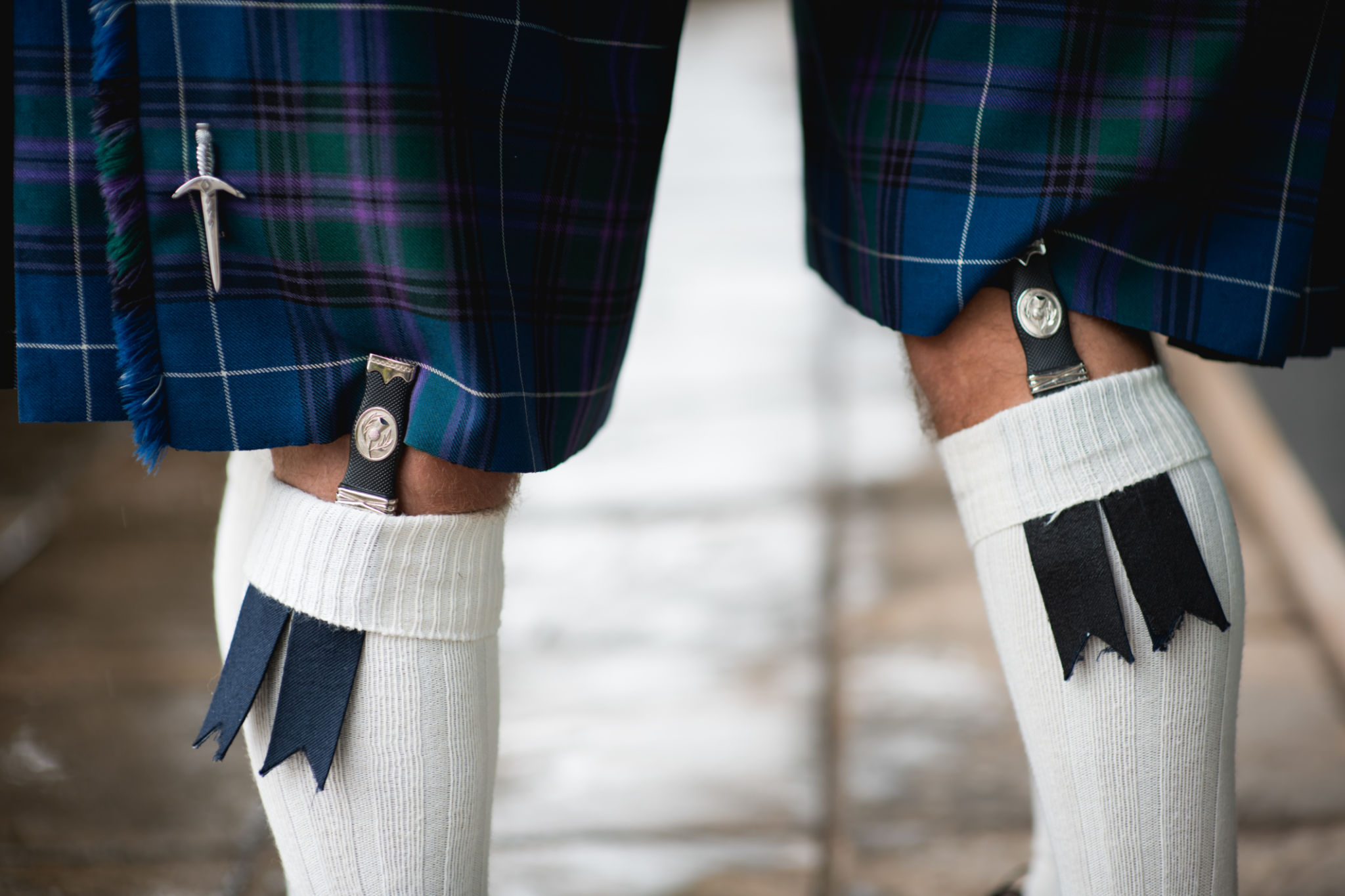 Concluding, It is the best known of all kilt jackets. For any formal wear a person who wants something classic we always recommend them wearing Prince Charlie Jacket. It never goes out of fashion can be paired up with a wing collar shirt, bow tie or with a collared shirt with ruched tie. You can see all of our available kilt flashes, kilt pins, and all of our other kilt outfit accessories here.