What is the history behind
Stuart of Bute Tartan?
The Stuarts of Bute are descended from Sir John Stewart, born between 1345 and 1390. Sir John Stewart was the son of Robert II of Scotland and was known as 'The Black Stewart' (either for his dark complexion or because his brother, John of Dundonald was known as 'The Red Stewart'. The lands of Bute, Arran, and Cumbrae were made into a county by Robert III and Sir John was made hereditary sheriff to the lands, as set out in a Royal Charter of 1400. James Stewart was sheriff of Bute between 1445 and 1449, being succeeded by his brother William, who was also the keeper of Brodick Castle on Arran. William's grandson was Ninian Stewart, inheriting the position of sheriff and also being created hereditary captain and keeper of the Royal Castle of Rothesay in 1498. The honor is still held by the family and is represented in the Coat of Arms. In 1539, Ninian was succeeded by his son James, who was in turn succeeded by his son John in 1570. John was Commissioner for Bute as well as sheriff, attending Parliament in Edinburgh in this capacity. Around this time the family adopted the French spelling of the name 'Stuart', which was introduced by Mary, Queen of Scots. In 1627 Sir James Stuart of Bute was made a Baronet of Nova Scotia by Charles I. His grandson, also Sir James Stuart of Bute was made a Privy Councilor in the reign of Queen Anne and became Earl of Bute, Viscount Kingarth, and Lord Mount Stuart, Cumbria, and Inchmarnock in 1703. He was later made Commissioner for Trade and Police in Scotland, Lord Lieutenant of Bute, and a lord of the bedchamber. In 1715 he was commander of the Bute and Argyll militia at Inveraray. The third Earl of Bute, John Stewart, was a friend and tutor to Prince George. When the prince became George III, John was made a Privy Councillor and First Lord of the Treasury. In 1763 he finalized a treaty with France, bringing the Seven Year's War to an end. John Stewart's heir, John Crichton-Stuart became Earl of Bute in 1792 and later 2nd Marquess of Bute. He went on to develop the docklands in Cardiff and after the Bute Docks opened in 1839, Cardiff became the world's largest coal port. The 3rd Marquess, John Patrick Crichton-Stuart worked with the architect William Burgess on the extensive restoration of Castle Coch and Cardiff Castle. The 7th Marquess and current Chief is Johnny Bute (known as Johnny Dumfries), who enjoyed a successful career as a racing driver, winning the Le Mans in 1988. The clan seat of Stuart of Bute is Mount Stuart. A very grand gothic mansion, it was rebuilt by the 3rd Marquess in the 19th century after being damaged by fire in 1877.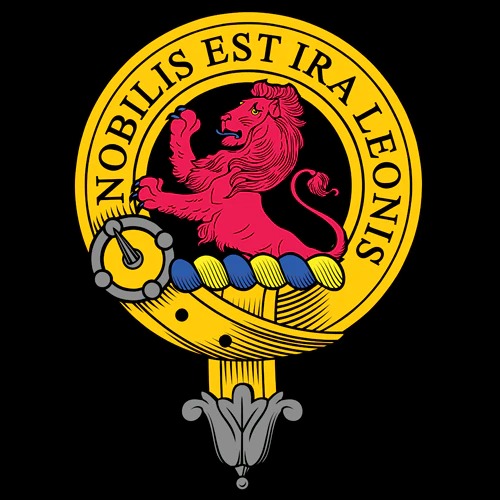 Is there a Stuart of Bute Tartan?
The color of Stuart of Bute Tartan is Mostly Grey. This tartan pattern will make your clothes more stylish and elegant. We have a wide selection of quality kilts. jackets, skirts, and other clothes made of this gorgeous Gray Tartan. To make your experience more elegant, we take care of the most intricate details that make this Tartan a stylish piece that reflects the refined style of the family.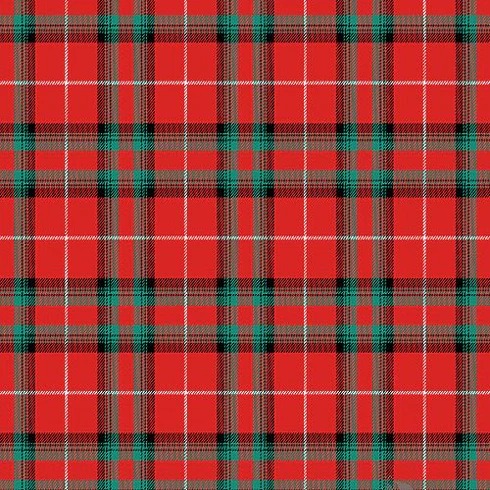 From where can I find Stuart of Bute Tartan Fabric?
When it comes to finding your own tartan to represent not only your Scottish heritage but also your personality. You can find Stuart Tartan Fabric by the yard at a very low price which has a very astonishing print, color, or pattern, that you could prefer which allows you to create the perfect kilt and much more. These Tartan fabrics are made with the highest-quality acrylic wool and are about 54 inches wide in order to ensure that you are satisfied with the look and feel of each yard you purchase.
What accessories should I get with Stuart of Bute Tartan?
Carrying on the Scottish legacy of bravery, adventure, and pride, we offer a wide range of Scottish kilts, skirts, and other Kilt Accessories. Stitched with love and dedication, customized to your comfort and desire, Scottish Kilts gives you the freedom to be a true representative of your Clan and proud Scots man. With this mission, Scottish Kilt is striving to provide you with a huge range of accessories in all possible tartans, Now you may order/select perfect matching accessories with your desired tartan. Like you may have:
Matching Tartan Sporran
The Tartan Sporran from Scottish Kilt provides you with an immense choice of style and occasion.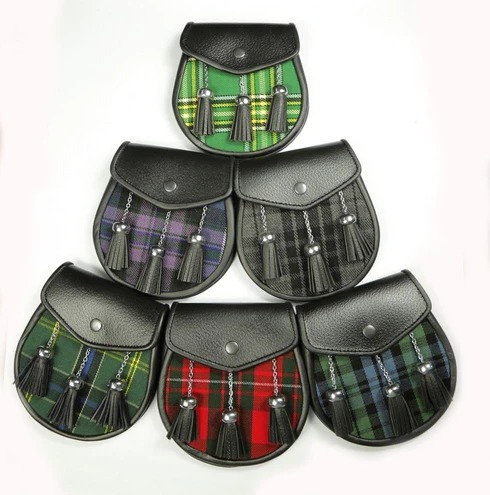 Matching Tartan Purse, Wallet & HandBags
The Tartan Purse from Scottish Kilt is designed to hold all of your important financial necessities with plenty of space inside for credit cards, debit cards, identification cards, and more.
Matching Tartan Neck Tie & Bow Tie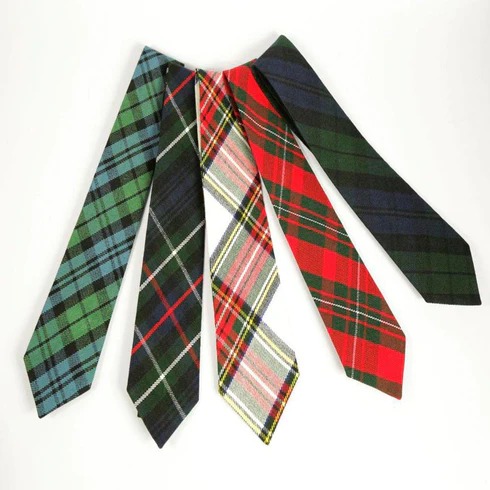 The Tartan Tie from Scottish Kilt provides a stylish addition to any outfit. Our ties are available in a variety of tartans designs, meaning you're sure to find the perfect one for you.
Matching Tartan Fly Plaid
The Tartan Fly Plaid was a large piece of cloth that goes over the left shoulder of the wearer. It is a simple square of cloth, typically 46" X 46", with fringed edges, and a box pleat is sewn in one corner.
Fly Plaid Brooch
Both stylish, beautifully crafted, and totally functional, the Fly Plaid Brooch found here will make your kilt stand out with a bit of unique, personalized flair.
Matching Tartan Flashes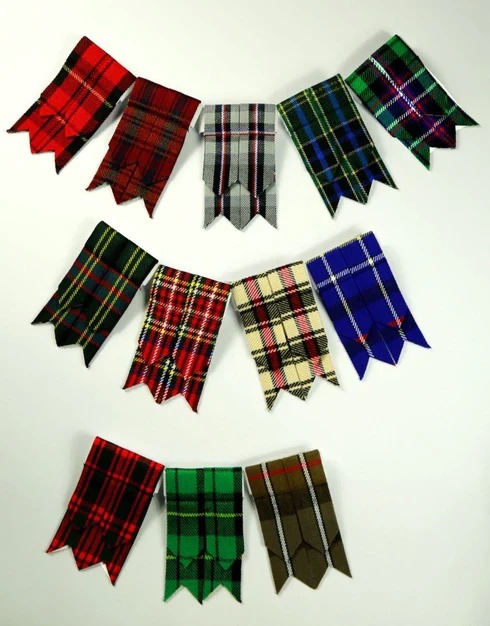 Tartan Flashes is perfect for any size of kilt hose.
Matching Tartan Scarf
Tartan Scarf differs in weight and color from season to season but their prices remained in the normal range without compromising on class and quality which is the hallmark of purely Scottish traditional Tartan Scarfs.
Question: Looking to buy tartan fabric or kilt?
Answer: Struggling to find the perfect tartan for your kilt, just head over to Scottish kilt to get your ideal tartan fabric for any special corporate event or family gathering. All our tartan kilts are handmade and made to measure so actually, you can order any size and length. Our wide range of fabrics consists of over 1400+ authentic tartans.