What is the History & Clan of Arbuthnot Tartan?
The surname of Arbuthnot(t) is of Celtic origin and is unique in its description of a geographical location in the Mearns district of the North-East of Scotland. The original spelling, Aber-bothenoth, refers to the "Aber" or confluence of the smaller stream, the Bothenoth, with those of the larger River Bervie. The site for this place's name is a narrow peninsula of land in the Bervie Valley, three miles upstream from the sea, where the valley is joined on its north side by the steep glen cut out by the smaller stream of the Bothenoth ("Burn of Healing").
The peninsula of Arbuthnott has a narrow neck no more than 100 yards wide between the steep slope down to the stream bed on its northern side, and the equally steep, but longer, slope down the river valley to the south. Historically, this provided a brilliantly defensive position and it is here that the castle and the home of the Arbuthnott family have been situated for over 800 years.
Around 1175, Osbert Olifard ( a surname that subsequently became Oliphant), was given these lands by William the Lion. His successor, Walter de Olifard, went on a Crusade and presumably died abroad. However, before doing so he made over his lands to one Hugh of Swinton, from Berwickshire, who in all probability had married into the family. It was Hugh's son Duncan who adopted the surname of Arbuthnott, and it has been used by his successors ever since.
In the first half of the fifteenth century, Hugh Arbuthnott of that Ilk was implicated in the murder of John Melville of Glenbervie, Sheriff of the Mearns, who had become unpopular with the Duke of Albany, then Regent of Scotland. Summoned to meet with the lairds of Arbuthnott, Halkerton, and Pitarrow, the unsuspecting Sheriff was tossed into a cauldron of boiling water to be transformed into soup. The perpetrators of the crime were later pardoned.
The Arbuthnott title came from adherence to Charles I, who created Sir Robert Arbuthnott of that Ilk a Viscount in 1641. The family supported the Stuart Cause, and at Arbuthnott House, an 18th-century enlargement of a 17th-century dwelling can be seen portraits of exiled Stuart family members, probably gifted to the 5th Viscount for his loyalty. The garden of Arbuthnott House is open to the public between April and August.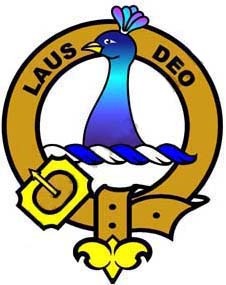 Is there an Arbuthnot Tartan?
The color of Arbuthnot Tartan is Mostly Grey. This tartan pattern will make your clothes more stylish and elegant. We have a wide selection of quality kilts. jackets, skirts, and other clothes made of this gorgeous Gray Tartan. To make your experience more elegant, we take care of the most intricate details that make this Tartan a stylish piece that reflects the refined style of the family.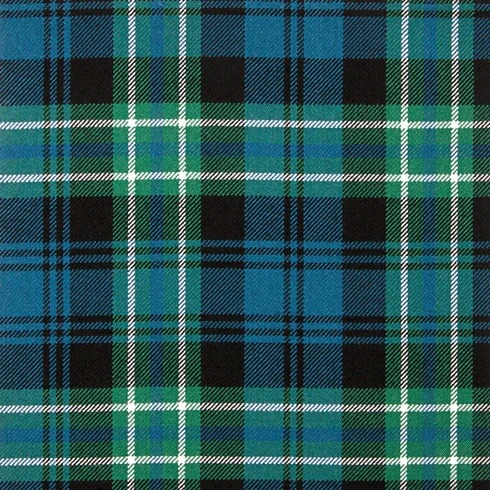 From where can I find Arbuthnot Tartan Fabric?
When it comes to finding your own tartan to represent not only your Scottish heritage but also your personality. You can find Arbuthnot Tartan Fabric by the yard at a very low price which has a very astonishing print, color, or pattern, that you could prefer which allows you to create the perfect kilt and much more. These Tartan fabrics are made with the highest-quality acrylic wool and are about 54 inches wide in order to ensure that you are satisfied with the look and feel of each yard you purchase.
What accessories should I get with Arbuthnot Tartan?
Carrying on the Scottish legacy of bravery, adventure, and pride, we offer a wide range of Scottish kilts, skirts, and other Kilt Accessories. Stitched with love and dedication, customized to your comfort and desire, Scottish Kilts gives you the freedom to be a true representative of your Clan and proud Scots man. With this mission, Scottish Kilt is striving to provide you with a huge range of accessories in all possible tartans, Now you may order/select perfect matching accessories with your desired tartan. Like you may have:
Matching Tartan Sporran
The Tartan Sporran from Scottish Kilt provides you with an immense choice of style and occasion.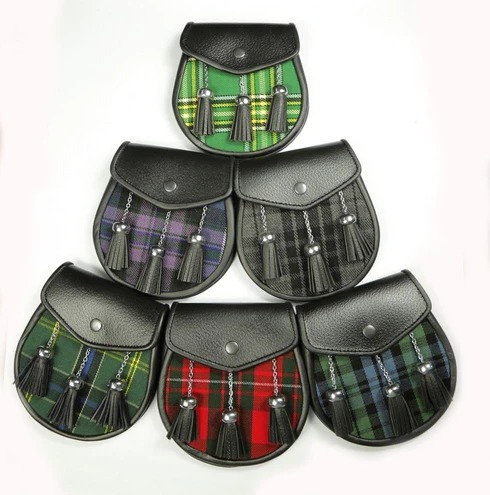 Matching Tartan Purse, Wallet & HandBags
The Tartan Purse from Scottish Kilt is designed to hold all of your important financial necessities with plenty of space inside for credit cards, debit cards, identification cards, and more.
Matching Tartan Neck Tie & Bow Tie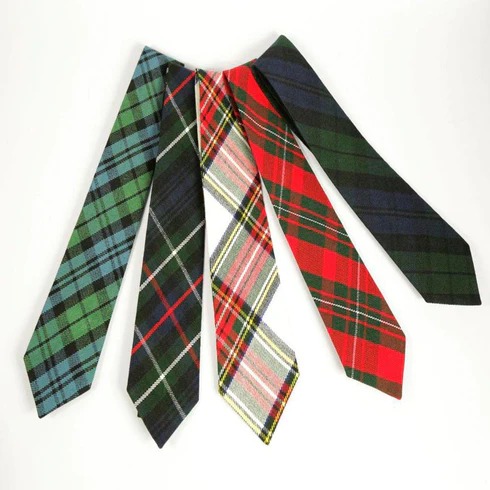 The Tartan Tie from Scottish Kilt provides a stylish addition to any outfit. Our ties are available in a variety of tartans designs, meaning you're sure to find the perfect one for you.
Matching Tartan Fly Plaid
The Tartan Fly Plaid was a large piece of cloth that goes over the left shoulder of the wearer. It is a simple square of cloth, typically 46" X 46", with fringed edges, and a box pleat is sewn in one corner.
Fly Plaid Brooch
Both stylish, beautifully crafted, and totally functional, the Fly Plaid Brooch found here will make your kilt stand out with a bit of unique, personalized flair.
Matching Tartan Flashes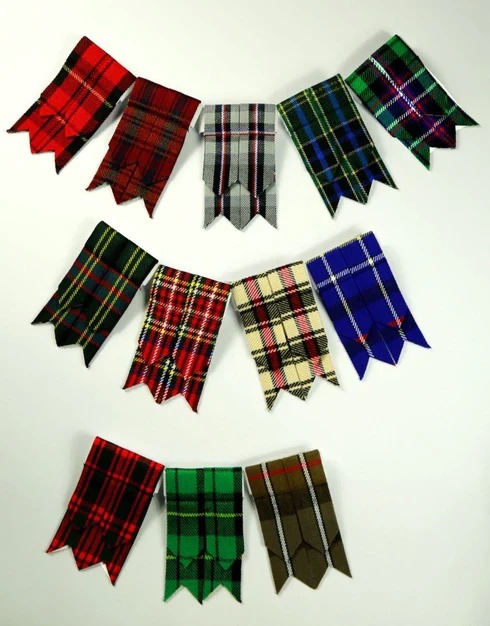 Tartan Flashes is perfect for any size of kilt hose.
Matching Tartan Scarf
Tartan Scarf differs in weight and color from season to season but their prices remained in the normal range without compromising on class and quality which is the hallmark of purely Scottish traditional Tartan Scarfs.
Question: Looking to buy tartan fabric or kilt?
Answer: Struggling to find the perfect tartan for your kilt, just head over to Scottish kilt to get your ideal tartan fabric for any special corporate event or family gathering. All our tartan kilts are handmade and made to measure so actually, you can order any size and length. Our wide range of fabrics consists of over 1400+ authentic tartans.